There are a couple of ways that I measure a good restaurant experience.  First is if I can not choose what to order because there are so many appealing options.  Second is if I'm still thinking about my meal the next day.  Both of these were true for my recent visit to Roberta's by Joe Muldoon and I'm already looking forward to my next visit.
Since I obviously love all things food, I was put in charge of choosing the restaurant when we went out recently for dinner with friends on a Saturday night.  I had heard several very positive reviews from friends about Roberta's  in Northfield, NJ and decided to give it a try.  We were promptly seated when we arrived for our 7:45 pm reservation at a spacious table with a perfect view of the cooking action.  The kitchen is not hidden away, but rather off to the side of the dining room.  Besides being friendly and personable, our server Pete was extremely well-versed in the menu and spoke with confidence and enthusiasm about the dishes.  He pointed out which were Joe Muldoon's award-winning dishes and explained how most of the ingredients on the menu come from local sources.
Several people at the table ordered the sweet and sour calamari as an appetizer and declared it out of this world.  I do not eat shellfish but could tell how good it was by the expressions on their faces when they tasted it.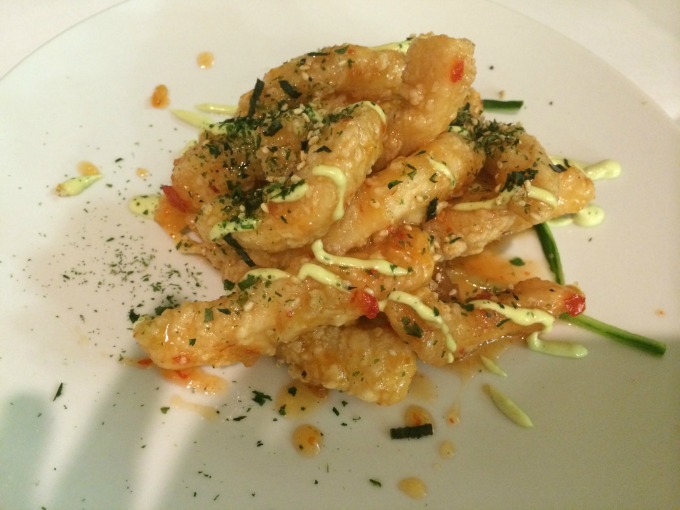 The two soups we tried were spiced pumpkin bisque and porcini mushroom soup and both were equally delicious.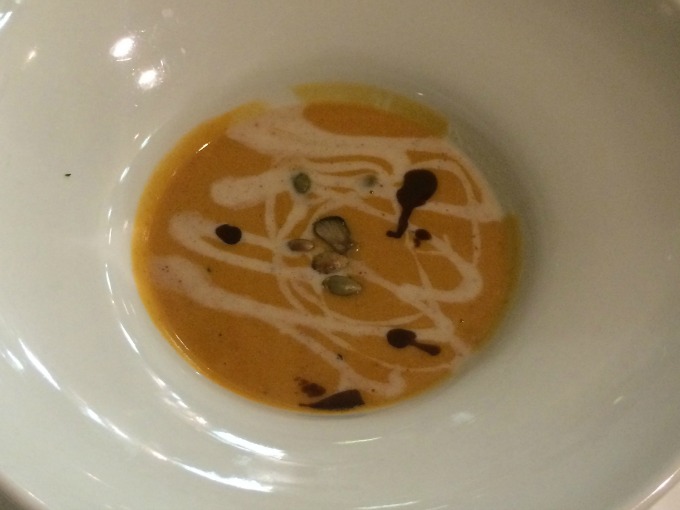 I probably would have ordered the salmon if our server hadn't made the caramelized pear basted flounder sound so appealing.  The fish was cooked to perfection and had a delicious candied pear coating.  It was served on top of Moroccan cous cous with apricot and toasted marcona almonds, sautéed green beans and orange saffron sauce.  It was bursting with flavor and so completely satisfying, not to mention a beautiful presentation.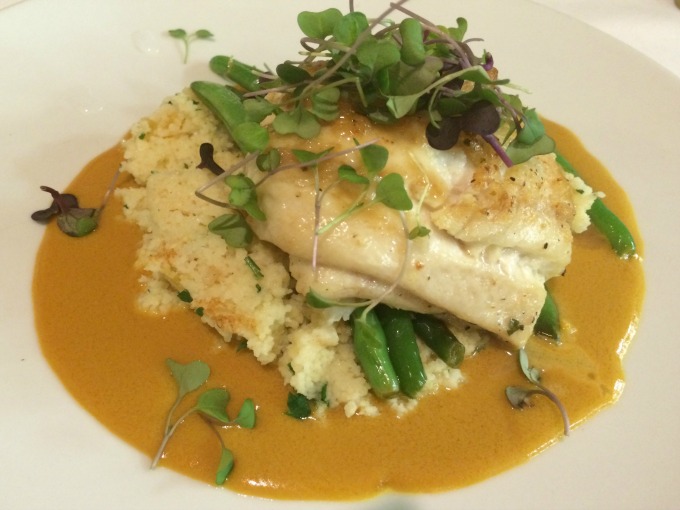 I thought I had no room left for dessert until I heard the server rattle off the choices.  My husband's favorite dessert in the whole world is tiramisu and when tiramisu sushi was mentioned, I knew he would order this.  It was chocolate cake wrapped around a creamy tiramisu filling with a nutella sauce on the side.  Seriously, chocolate + tiramisu + nutella.  It was such a creative presentation and the taste was divine.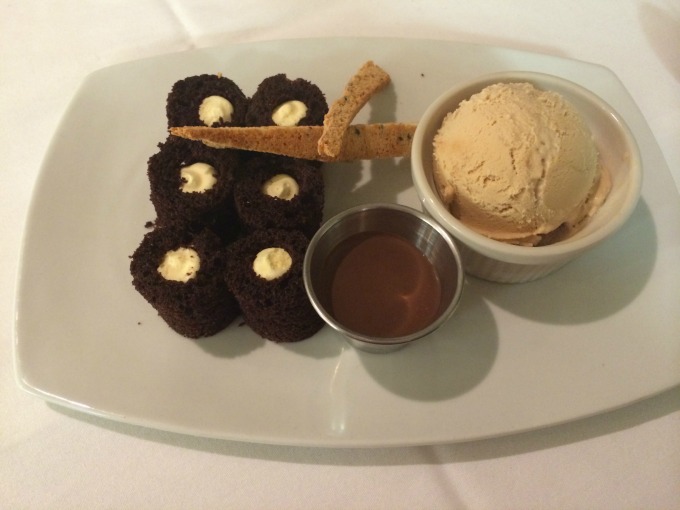 Northfield is lucky that Joe Muldoon chose to set up shop there.  He was a former chef in an Atlantic City casino before going out on his own.  His success is pretty remarkable given his young age.
Next time you are looking for a date-night restaurant or  just a good meal, check this place out.  You will not be disappointed.  For more information, visit http://www.robertasbyjoemuldoon.com.