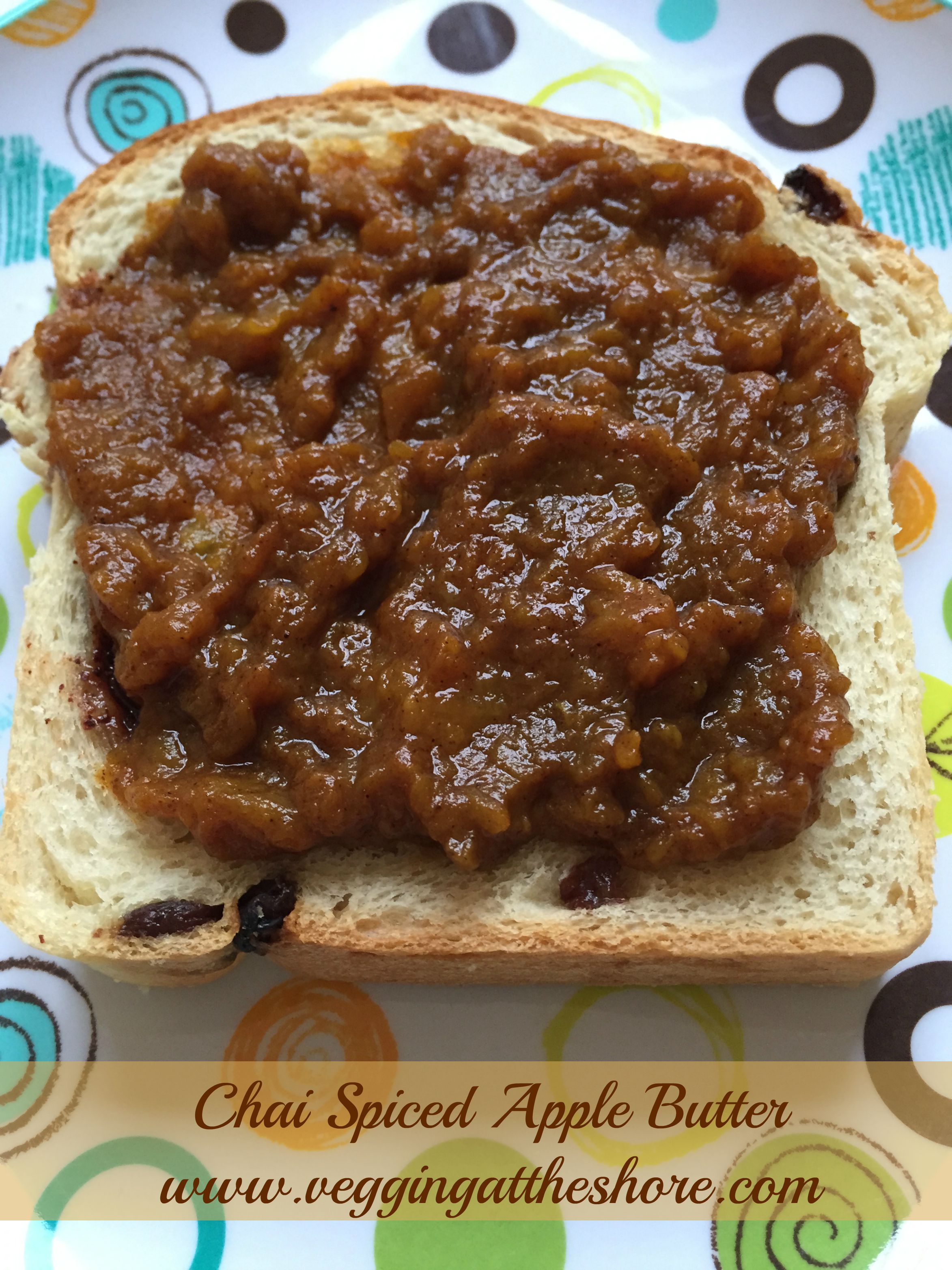 Everyone has their favorite coffee drink.  What is yours?  Since as far back as I can remember mine has been a chai latte.  I used to live in Chester County, PA and worked occasionally in Kennett Square.  My favorite chai latte was from Talula's Table market.  I still dream of that drink.  I love the mix of chai spices which remind me of fall.
A couple of weeks ago we went apple picking at a fabulous farm in New York called Fishkill Farms.  We left with bags of apples.  The kids couldn't wait to eat them and I couldn't wait to cook with them.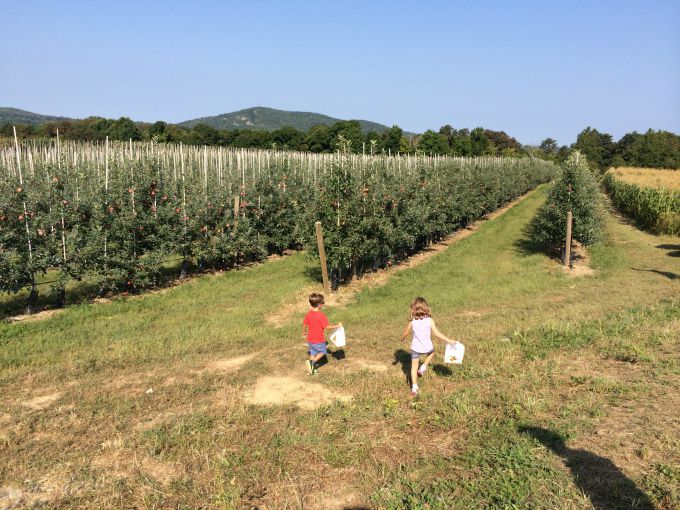 This apple butter recipe is so simple to prepare.  You simply throw everything into the slow cooker and let the magic happen.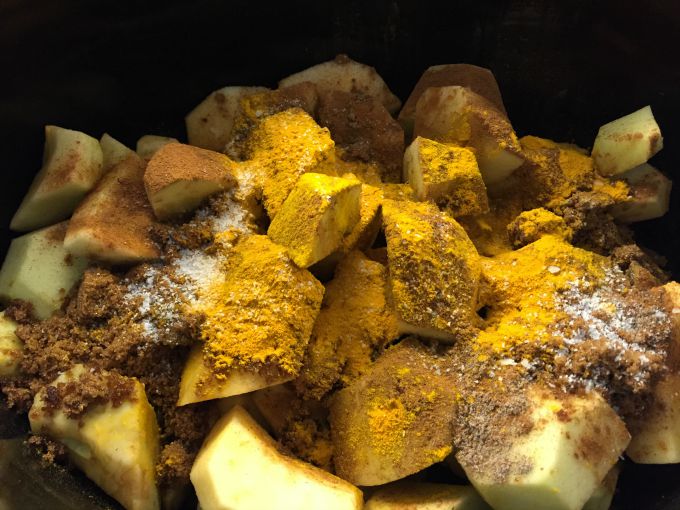 Warning: your house will smell unbelievable.  Apple butter is perfect for spreading on toast, pancakes or waffles or simply just eating with a spoon.  For breakfast I've been eating it on a slice of cinnamon raisin bread I received with my Door to Door Organics order last week.  However you eat it, you will love it!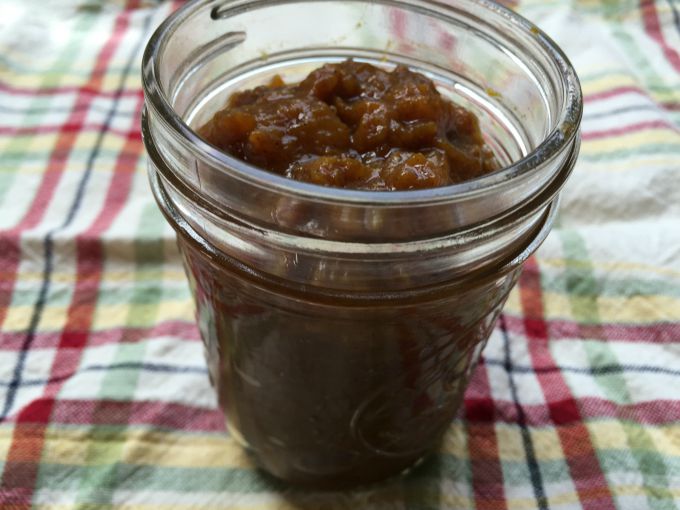 Chai Spiced Apple Butter
Ingredients
5 lbs of apples, peeled and sliced about ½ inch thick (I used a mix of Gala and McIntosh)
½ cup packed dark brown sugar
1 tablespoon vanilla extract
1.5 teaspoons ground cardamom
1.5 teaspoons ground cinnamon
1.5 teaspoons ground coriander
1.5 teaspoons ground turmeric
½ teaspoon salt
Instructions
Combine all ingredients in slow cooker. Cover and cook on high for 3 to 5 hours, stirring twice. Cook time depends on your slow cooker. Mine cooks very quickly. If desired, puree with immersion blender or simply use back of spoon to break down.
Notes
Recipe adapted from Eating Well.

Once cooled, store in refrigerator.