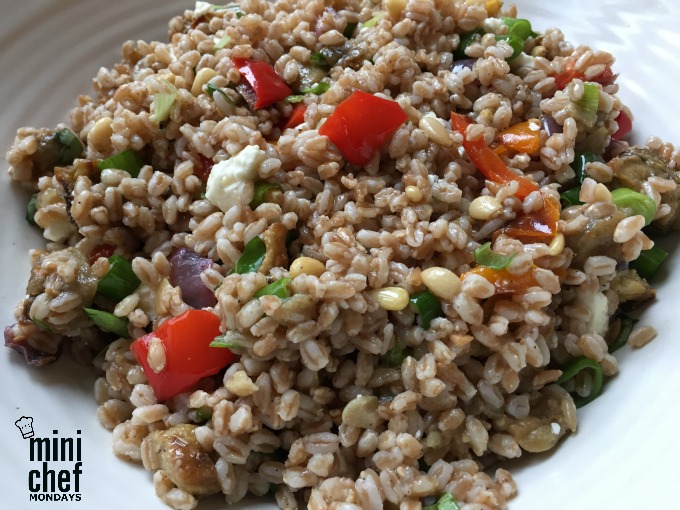 I have professed my love for farro over and over again on this blog. It's a versatile grain rich in nutrients that is also delicious. For this week's Mini Chef Mondays recipe, the kids and I adapted an old favorite from the Barefoot Contessa and made a healthier version. The original recipe calls for orzo and much more salt. We swapped farro for the orzo, reduced the sodium, and created a delicious and filling side dish.
We started by roasting some vegetables. We cut up eggplant, peppers, red onion, and garlic. We added salt, pepper, and olive oil and roasted those for forty minutes. To make this dish more healthy you may want to add in some polyphenol-rich olive oil which you can get with a gundry md olive oil discount so you can see the benefits for yourself.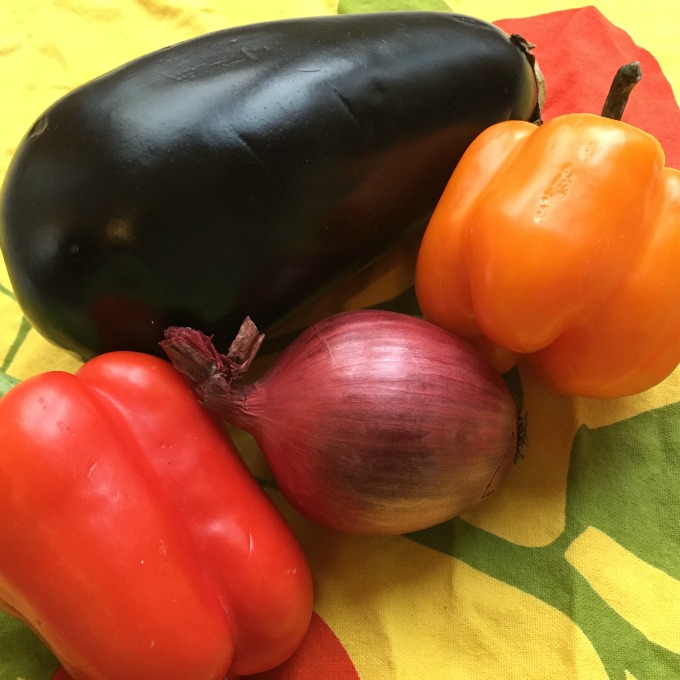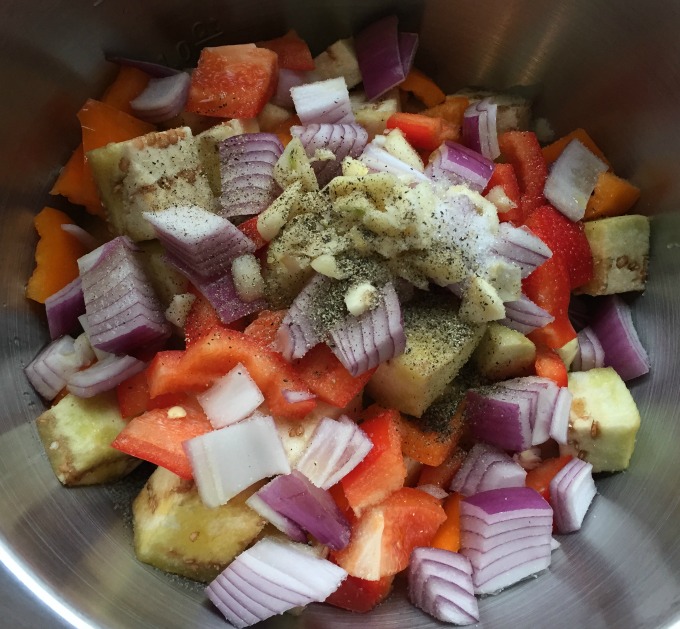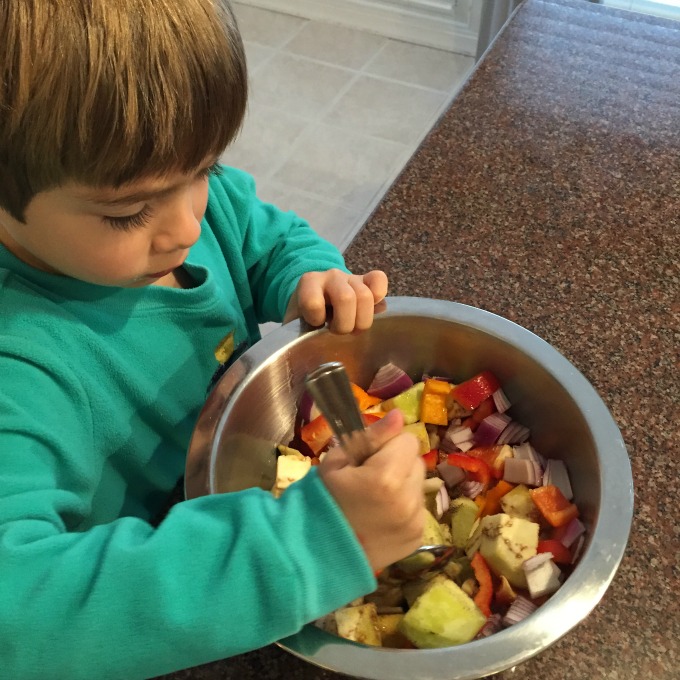 When the vegetables come out of the oven they are caramelized and soft.
Next you make a simple vinaigrette out of lemon juice, olive oil, salt and pepper. I didn't realize that my kids had never squeezed lemons before so they thought that this was super fun. I grabbed all of the seeds out with a spoon before adding the rest of the ingredients.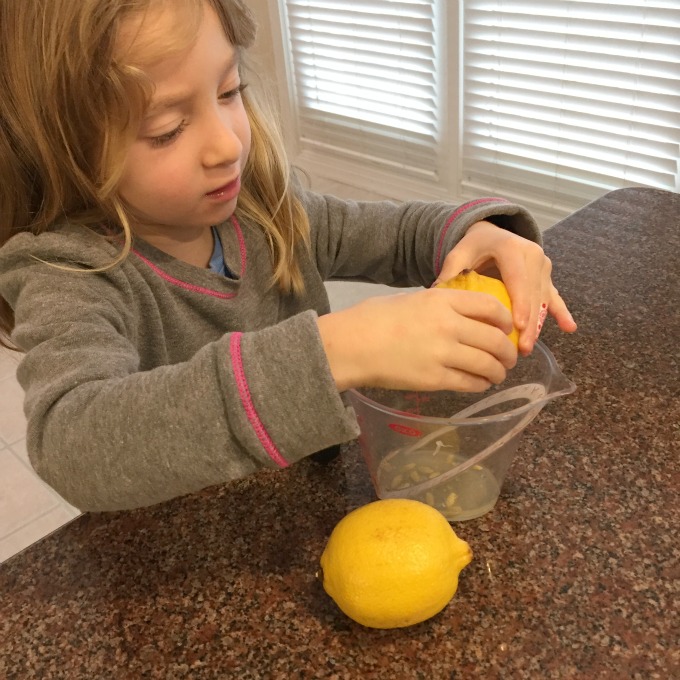 My son gave that a good whisk before we poured it over the farro.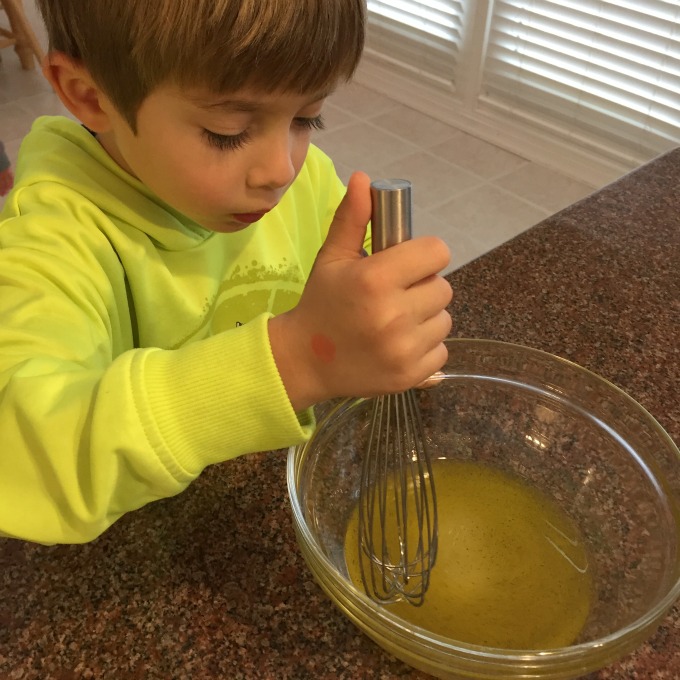 To the cooked farro add the vinaigrette, roasted vegetables, pine nuts, scallions, fresh basil and feta cheese. Give it a good toss and serve at room temperature or cold.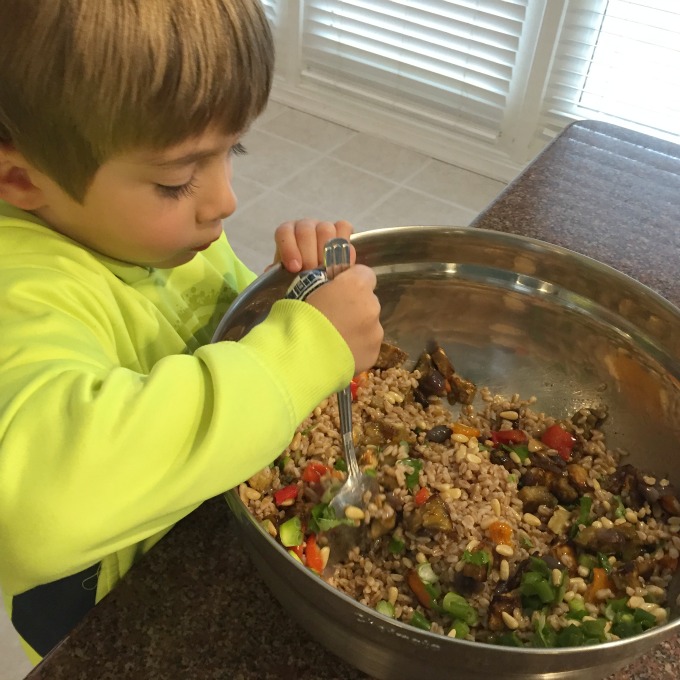 I served this farro salad at dinner alongside salmon. It was great because I made it ahead in the day so all I had to do was marinate salmon for an hour and cook it for 15 minutes. We had a good amount left over which I enjoyed for lunch with baked, cubed tofu. Farro is very filling and healthy which is why I love using it so much in my cooking.
If you like this recipe, you should also check out the recipes for Asparagus Lemon Farro Risotto and Beet Farro Risotto.

Farro with Roasted Vegetables
Ingredients
1 small eggplant, peeled and ¾-inch diced
1 red bell pepper, 1-inch diced
1 yellow bell pepper, 1-inch diced
1 red onion, peeled and 1-inch diced
2 garlic cloves, minced
¼ cup olive oil
1 teaspoon salt
½ teaspoon freshly ground pepper
2 cups farro
Dressing:
⅓ cup freshly squeezed lemon juice
⅓ cup extra virgin olive oil
½ teaspoon kosher salt
¾ teaspoon freshly ground pepper
To assemble:
2 scallions, white and green parts chopped
¼ cup toasted pine nuts
6 oz feta, diced
10 fresh basil leaves, chopped
Instructions
Preheat oven to 425. Toss eggplant, peppers, onion and garlic with olive oil, salt and pepper on a large sheet pan covered in parchment paper or sprayed foil. Roast for 40 minutes, until browned, turning once with a spatula.
Cook farro according to package directions. I cooked mine for 15 minutes in 6 cups of water. Farro was done but some liquid remained so I drained the liquid. Transfer farro to a serving bowl. Add the roasted vegetables, scraping liquid and seasonings from the roasting pan.
For the dressing combine lemon juice, olive oil, salt and pepper. Pour over farro and vegetables. Let cool to room temperature. Add scallions, pine nuts, feta and basil. Stir and adjust seasonings.
Notes
Recipe adapted from Barefoot Contessa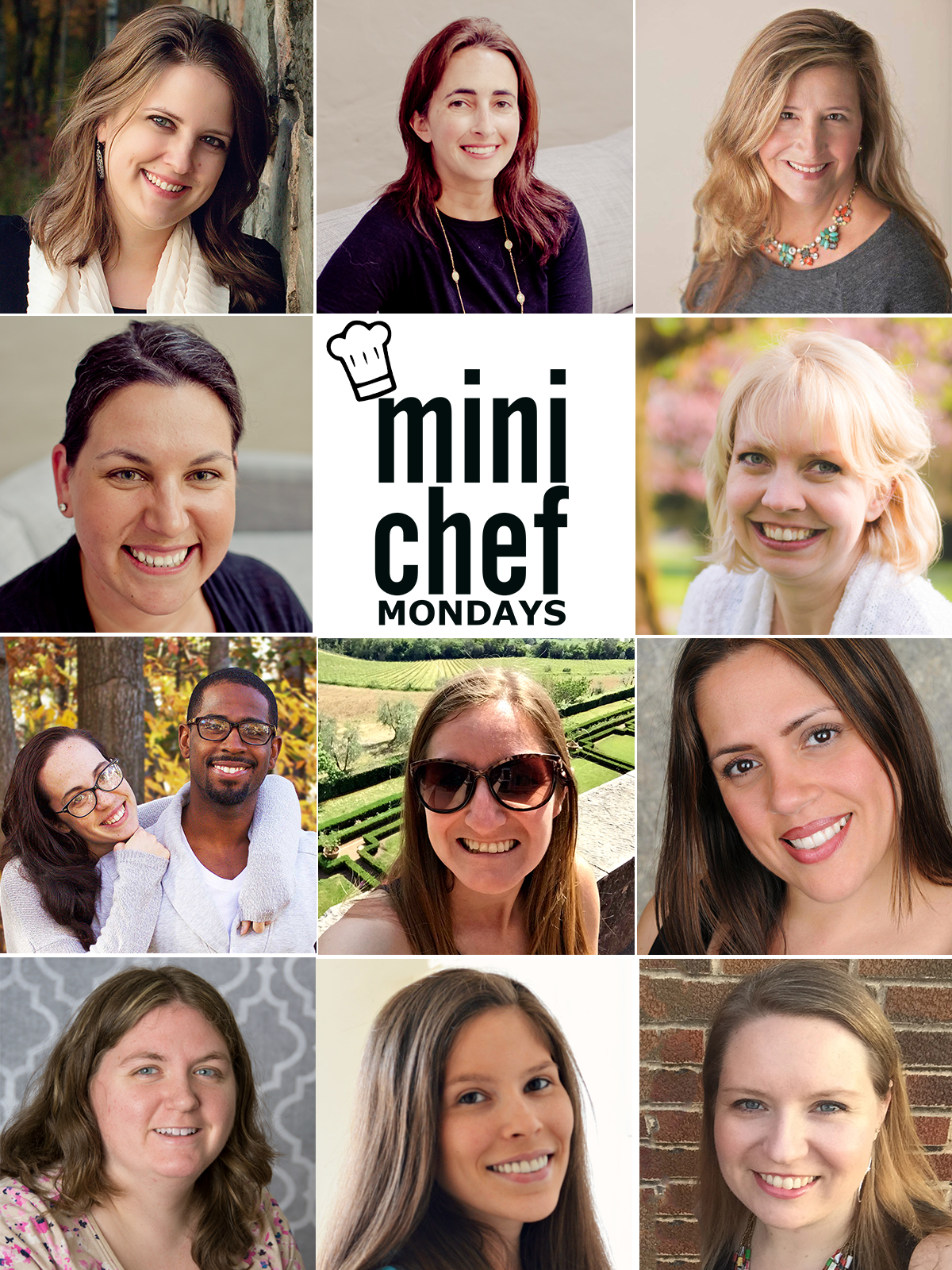 I am hosting Mini Chef Mondays along with 11 fabulous bloggers!
Be sure to check out each of their Mini Chef posts as well. We would love it if you would share your Mini Chef posts with us each week, too! Follow along socially and join in on the fun by using our hashtag #MiniChefMondays to share creations your mini chef created in the kitchen. Additionally, if you have a kid-friendly recipe that kids can easily recreate link up! Don't have a blog? Share the URL of your instagram photo in our linky below.