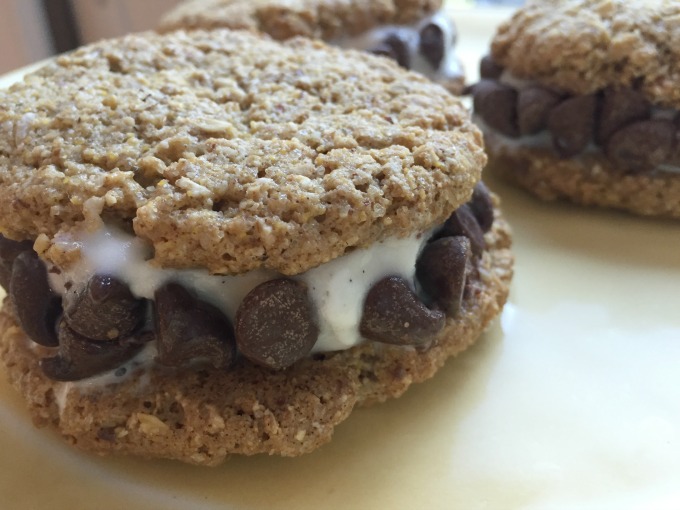 I know I'm not the first person to say this, but I can't believe my babies are starting kindergarten in a few weeks.  Kindergarten, that is big time!  It seems like just yesterday that we brought them home from the NICU.  Though I will definitely be a blubbering mess on their first day of school, I know they are ready.  It's time.  They are so excited for all the adventures that await them and I'm excited for them.  But school is going to be a big adjustment especially given the fun and relaxing summer we've had.  When we made these chocolate chip ice cream sandwiches I thought, these would be a great after school treat.  The cookies are homemade and simple and the kids loved rolling them in chocolate chips.  If the start of school has you feeling anxious, consider saving this recipe for when the time comes.  Everyone will need a little stress relief and something to look forward to after school.
Start by making really easy cookies that take about a half hour, start to finish.  Combine dry ingredients in a food processor, followed by wet ingredients which all get mixed together.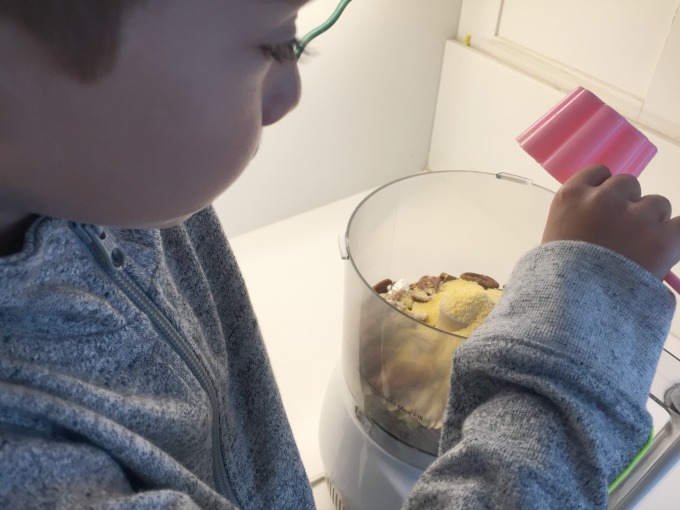 Using wet hands, roll the cookies into balls and then flatten them on a baking sheet.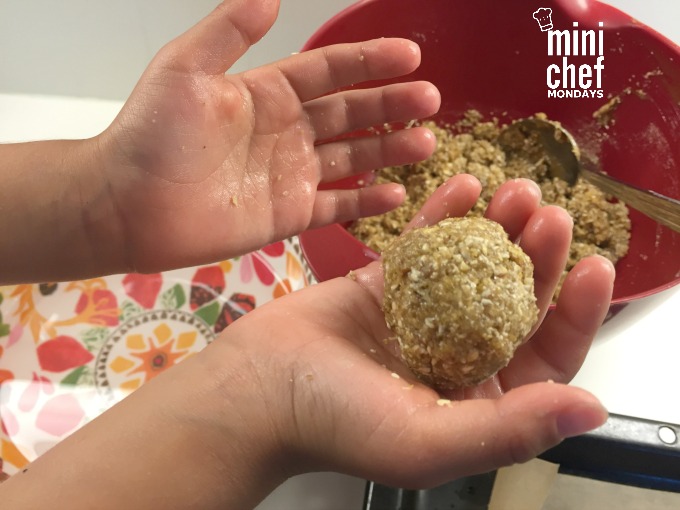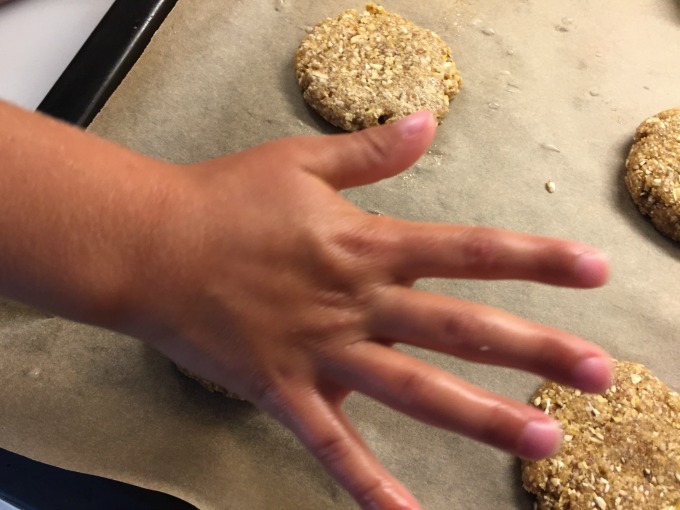 The cookies will cook for about 10 minutes and then need to cool completely.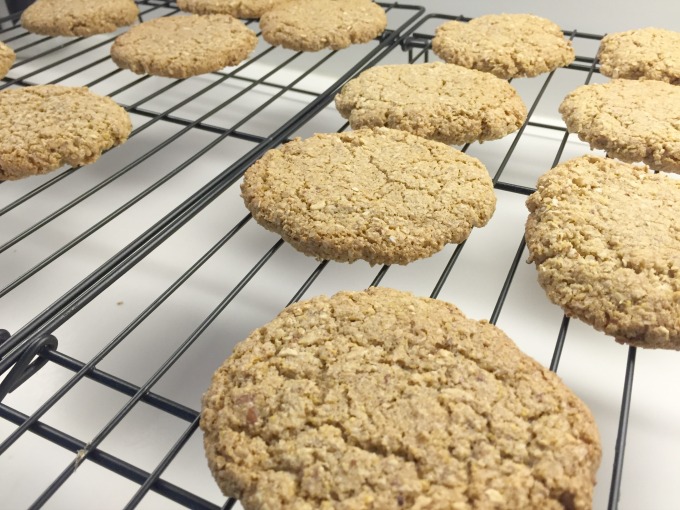 Now comes the really fun part, making the sandwiches.  Add a scoop of frozen yogurt or ice cream to a cookie, top with another cookie and roll in chocolate chips.  How fun does that sound after a day at school?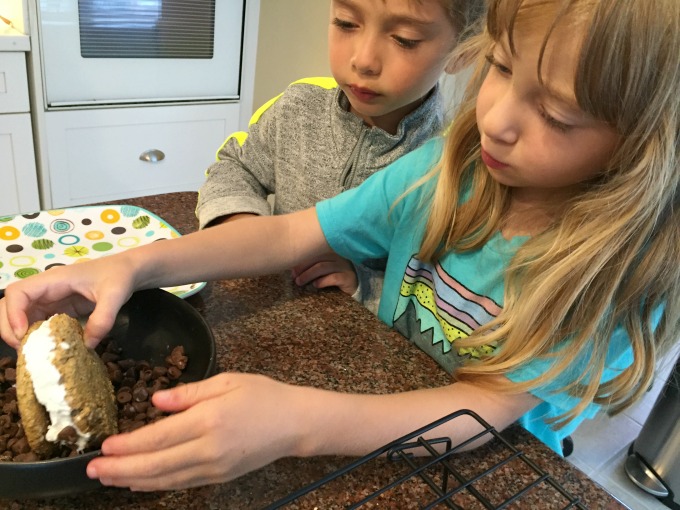 Pop them in the freezer if they softened up too much in the rolling process and enjoy.  My kids loved them as did the grownups.  These are a delicious treat sure to bring a smile to anyone's face!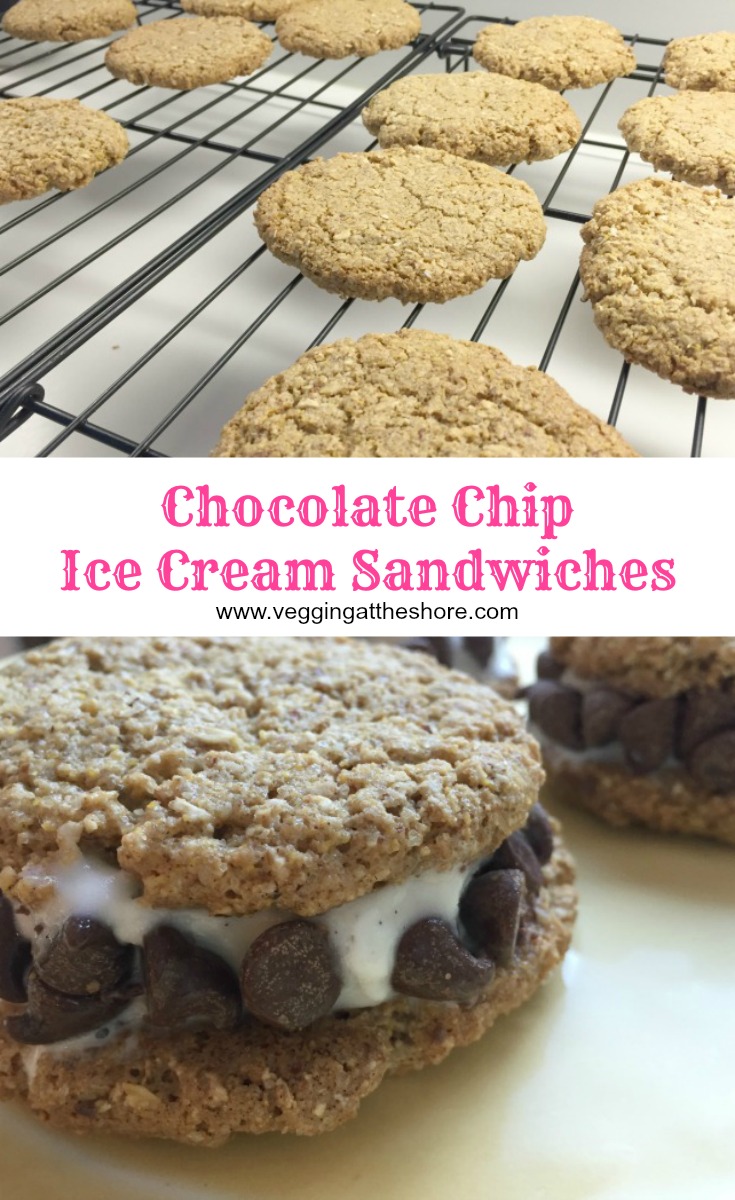 Chocolate Chip Ice Cream Sandwiches
Ingredients
1 1/2 cup old-fashioned oats
2/3 cup pecans
1/3 cup finely ground cornmeal
1/2 teaspoon kosher salt
1/2 teaspoon baking powder
1/4 teaspoon baking soda
1/4 cup turbinado sugar
1 egg
1/4 cup canola oil
1/4 cup dark brown sugar
1 teaspoon vanilla extract
1 pint frozen yogurt or ice cream, flavor of your choice
1 1/2 cups chocolate chips
Instructions
Position racks in upper and lower parts of oven. Preheat oven to 375. Line 2 baking sheets with parchment paper.
Combine oats, pecans, cornmeal, salt, baking powder and baking soda in a food processor. Process until finely ground, but not as fine as flour, 10 to 15 seconds. Transfer to a large mixing bowl. Stir in turbinado sugar.
Process egg and oil in the food processor until lightly beaten, about 15 seconds. Add brown sugar and vanilla and blend until the mixture is smooth and has the consistency of caramel sauce, 1 minute more. Scrape into the dry ingredients and fold together until combined.
With damp hands squeeze together 1 heaping tablespoon of batter and roll it into a ball. Repeat to make 16 cookies, placing half on each prepared baking sheet, 1 1/2 inches apart. Gently flatten each ball into a 3-inch round.
Bake the cookies, rotating the pans front to back and top to bottom halfway through, until the edges are lightly browned, 9 to 11 minutes total. Let cool on the pans for 2 minutes, then transfer to a wire rack to cool completely.
Place chocolate chips in a bowl. Scoop about 1/4 cup of frozen yogurt or ice cream onto a cookie and top with another cookie. Roll edges in chocolate chips and repeat to make a total of 8 ice cream sandwiches. Place each one in the freezer after rolling until all finished. Enjoy!
Notes
Cookie recipe adapted from Eating Well.
7.8.1.2
45
https://veggingonthemountain.com/2016/08/chocolate-chip-ice-cream-sandwiches/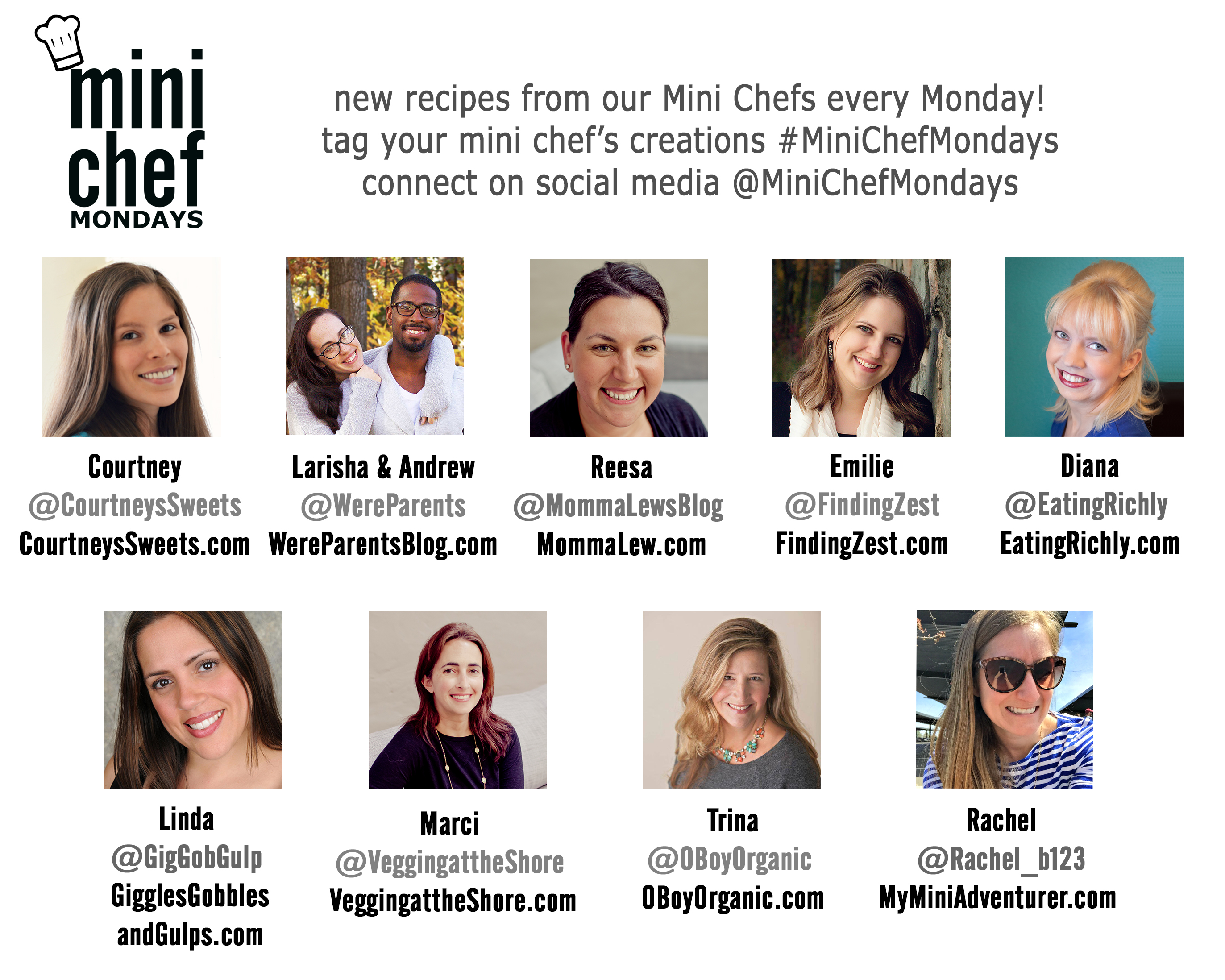 I am hosting Mini Chef Mondays along with 8 fabulous bloggers! Read how Mini Chef Mondays started, plus how to link up!
Join our facebook group to find even more recipes and share recipes too!
Join the Mini Chef Mondays newsletter to get the latest recipes delivered to your email each week! Don't worry, we will only use your email for Mini Chef Mondays recipes, pinky promise!
Get featured and follow us too!
Be sure to check out each of their Mini Chef posts as well!