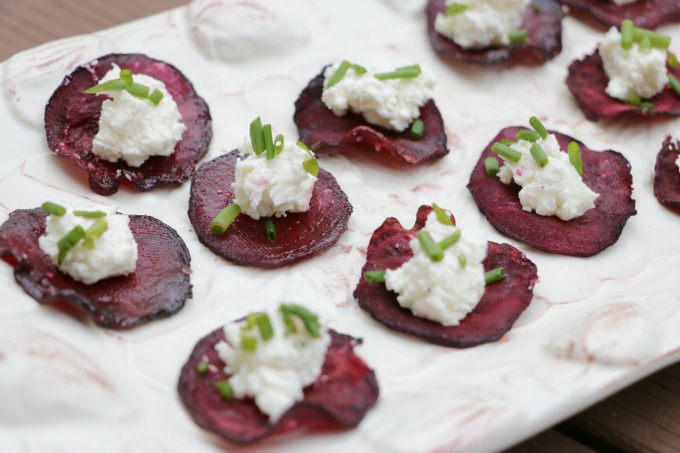 The holidays are almost upon us which means it is entertaining season.  You may be hosting a holiday gathering or be invited to someone's house.  Appetizers are my favorite part of a meal so I usually take this into consideration when planning a menu.  While guests catch up over a glass of wine, they want easy to eat appetizers.  These beet and goat cheese bites made with Joan of Arc goat cheese are great for so many reasons.  They are easy to make, can be prepared beforehand and have a wide appeal.  If your guests are vegetarian or following a low-carb diet, they will love these.  The colors make them so festive too!
I was chatting with a friend telling her about my idea for this recipe and she asked if I wanted fresh beets from her garden.  I never say no to fresh garden ingredients.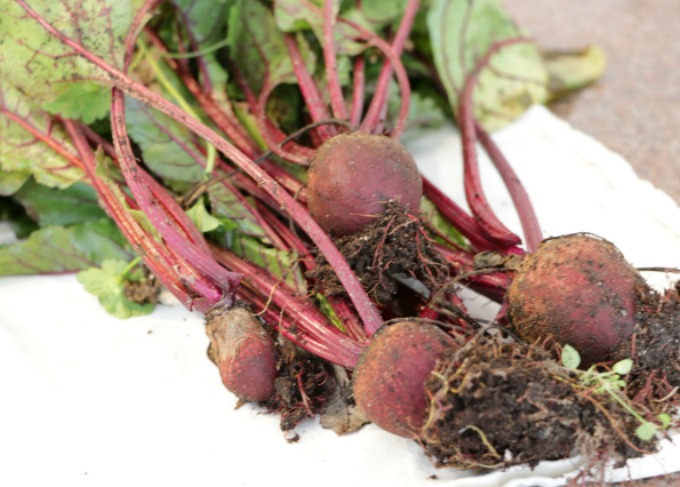 If you don't have friends offering you fresh beets, they are readily available this time of year.  Start by scrubbing and thinly slicing the beets.  You can certainly use a sharp knife to slice the beets, but a mandolin works best.  Word of caution, mandolins are very sharp so be careful!  Arrange them on a baking sheet, brush them with olive olive oil, sprinkle some salt and pepper and cook them for about fifteen minutes.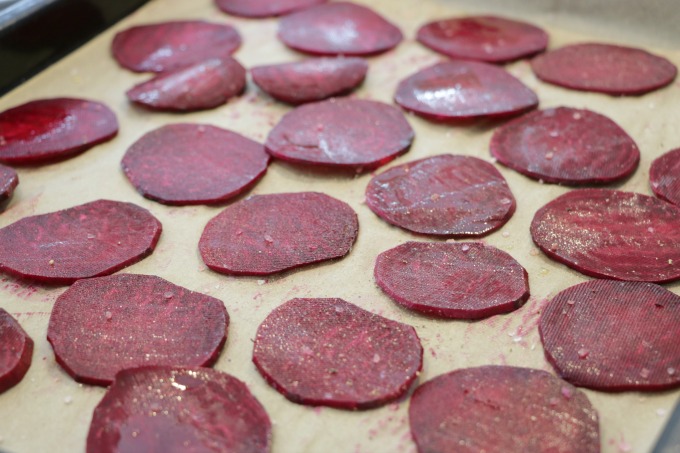 They may still seem soft when they come out of the oven so transfer them to a cooling rack where they will continue to crisp up.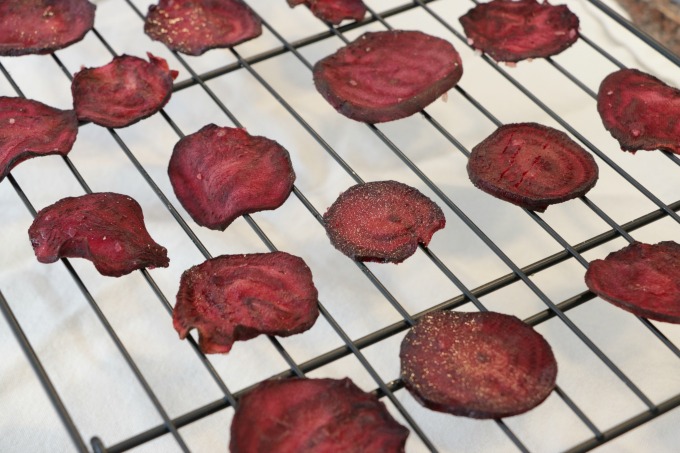 While you are waiting for your beet chips to cool and crisp, make the goat cheese mixture.  Start with Joan of Arc goat cheese and to it add lemon juice, olive oil, salt and pepper.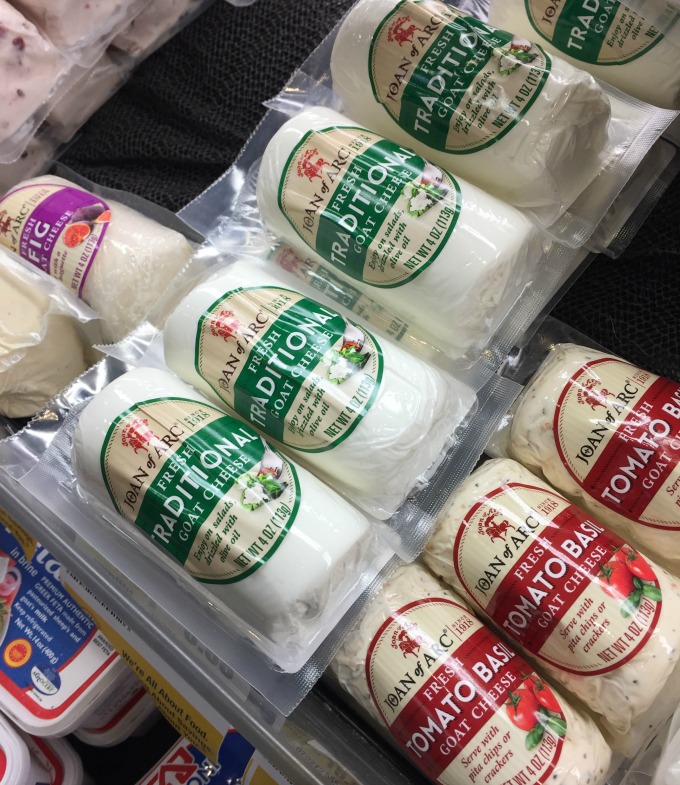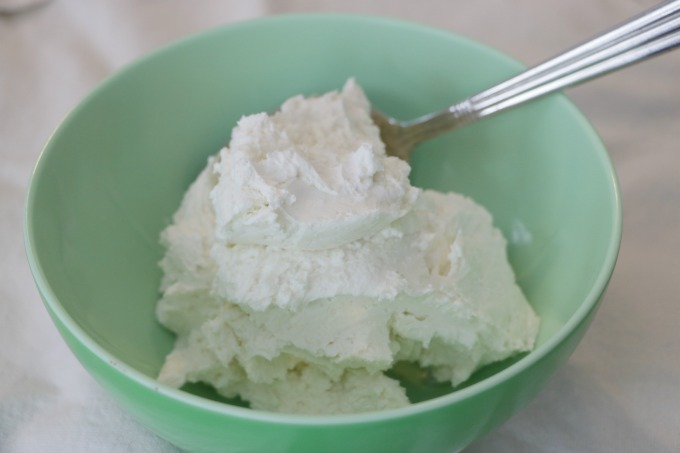 Once your beet chips are cool, spread a small bit of the goat cheese mixture on each one and top with chopped chives.  Never underestimate the power of fresh herbs, especially chives.  They will cause a pop of flavor.  Finger foods are so great for entertaining because no one wants to be fiddling with a fork during a conversation.  Make these beet and goat cheese bites with Joan of Arc goat cheese for your next gathering and your guests will be asking you for the recipe!
Beet and Goat Cheese Bites
Ingredients
6 large beets, peeled and sliced thin
olive oil for brushing
salt and pepper
1 4 oz package of Joan of Arc Goat Cheese
1 teaspoon extra-virgin olive oil
1 teaspoon fresh lemon juice
1 tablespoon chopped fresh chives
Instructions
Preheat oven to 375. Brush beet slices with olive oil and sprinkle with salt and pepper. Arrange on parchment lined baking sheet and cook for 15-20 minutes, until edges start to darken. Remove from oven and let cool.
In a bowl combine goat cheese, 1 teaspoon olive oil, lemon juice. Combine until creamy. Season to taste with salt and pepper.
Top each beet chip with a small spoonful of goat cheese and top with chives. Arrange on a serving platter.
7.8.1.2
111
https://veggingonthemountain.com/2017/11/beet-and-goat-cheese-bites/