There are two things that I love most about blogging.  The first is when I hear from people who made recipes from the blog and enjoyed them.  That is why I started this blog-to share my love of food with others.  It makes me feel so good to hear that I'm inspiring people in the kitchen.  Please leave a comment on the post you tried or send me a note through email or Facebook.  It makes my day!  The second thing that I love about blogging is developing recipes.  When I started, I was mostly adapting recipes from ones I've been making for awhile.  But now I'm gaining more confidence with the blog and have been getting more creative in the kitchen.  I had a lot of fun creating this recipe (and my family had fun being my recipe testers).
If you haven't noticed, we are the middle of a full-fledged pumpkin craze.  Last week I was in Trader Joe's and could not believe that everywhere I looked, the shelves were overflowing with pumpkin products.  You all know that I prefer homemade food, so I came up with this enchiladas recipe.  The sauce took me a couple tries to get right.  I knew I had gotten it right when I wanted to drink the sauce with a straw.  It's that good.
You start by roasting some vegetables.  I went with carrots, mushrooms and broccoli.
While those are roasting, you can make a simple enchilada sauce in the blender with tomato sauce, pumpkin, water, salt and ground chipotle pepper.  If you don't have ground chipotle pepper, you can either place an order at my favorite spice store called Penzey's, or use one canned chipotle pepper.  Chipotle pepper adds a lot of heat and smokiness, so use it according to how spicy you like your food.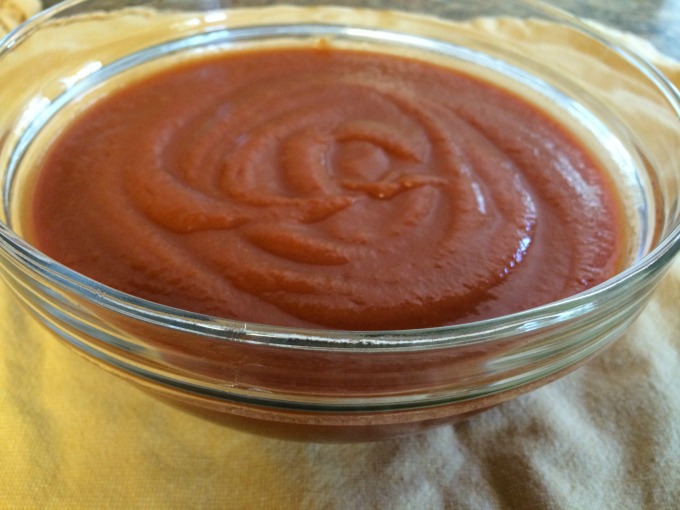 When your vegetables and sauce are ready, you can begin assembling your enchiladas.  Pour some sauce into the bottom of a baking dish.  Put a couple spoonfuls of the vegetable mixture in each tortilla and roll them up.  I used medium sized tortillas and was able to fit seven in my dish.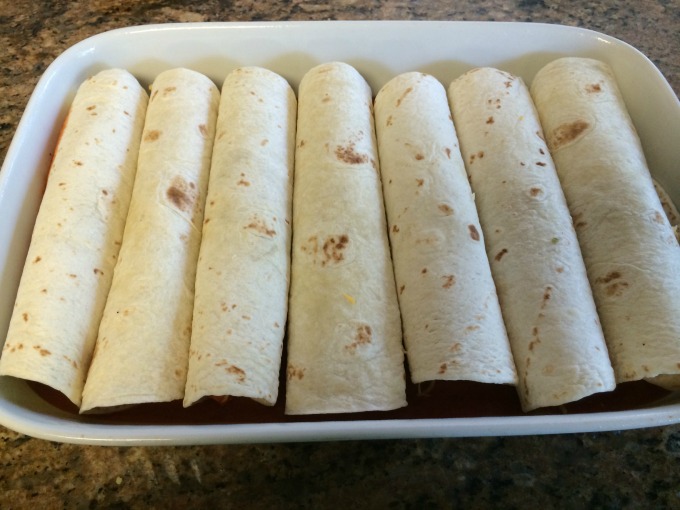 You cook that for twenty-five minutes and what comes out will be amazing!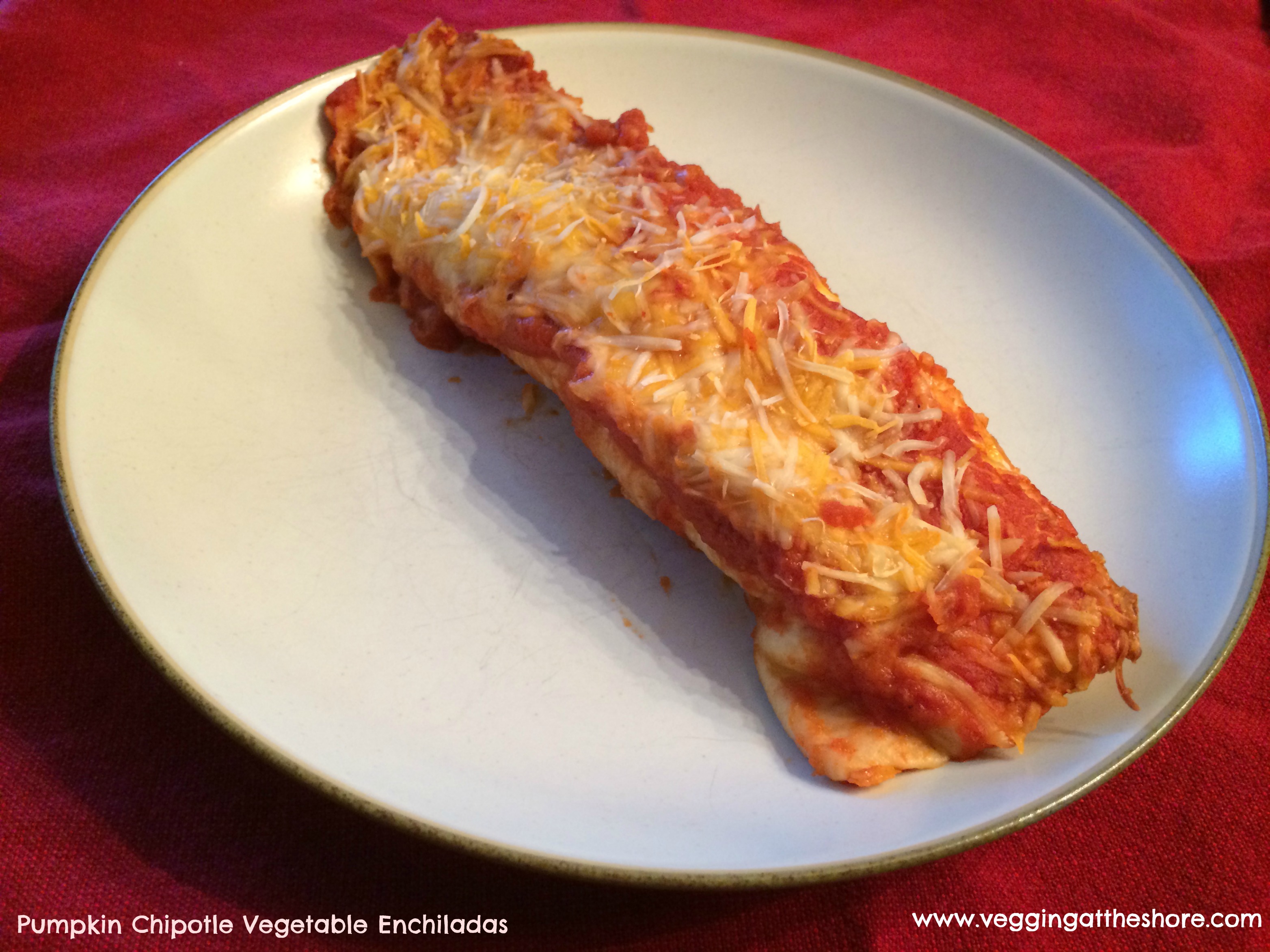 This dish is so satisfying and has so many flavors that work well together.  It's great for company because you can assemble it ahead and cook it right before the meal.  It would also be good for freezing or bringing to someone who just had a baby.  Either way it's the perfect dish for fall.  Next time you are looking for something satisfying on meatless Monday, give this a try!

Pumpkin Chipotle Vegetable Enchiladas
Ingredients
1 large head of broccoli chopped
4 carrots peeled and chopped
2 cups chopped mushrooms
1 tablespoon extra virgin olive oil
1 teaspoon salt
½ teaspoon fresh ground pepper
1 28 oz can tomato sauce
1 cup pumpkin
½ cup water
1 teaspoon ground chipotle pepper or 1 chopped canned chipotle pepper
½ teaspoon salt
7-8 medium sized flour tortillas
2 cups shredded cheddar cheese
Instructions
Preheat oven to 425. Toss chopped vegetables with olive oil, 1 teaspoon salt and fresh ground pepper and spread on sprayed foil pan. Roast for 25 minutes. Lower oven heat to 350.
In a blender combine tomato sauce, pumpkin, water, ground chipotle pepper and ½ teaspoon salt. Blend until smooth.
When vegetables have cooled down add ½ cup cheddar cheese and toss.
Spray a 9x13 inch baking dish with cooking spray. Spread about 1 cup of sauce in dish to coat bottom. Working with one tortilla at a time, put 2 spoonfuls of vegetable filling in the middle of each tortilla and roll up. Place filled tortillas seam side down in baking dish. Continue with as many tortillas that will fit. I was able to fit 7 rolled tortillas in my dish. Cover tortillas with enchilada sauce and then sprinkle remaining cheddar cheese on top. Cook uncovered for 25 minutes.
Notes
You will have extra enchilada sauce that can be frozen. You can assemble this dish up to 1 day ahead and cook when ready. You can also freeze it before it has been cooked or after.