So much attention is paid to thanksgiving dinner and with good reason.  But there are other meals to be had this weekend and one important one is breakfast.  Whether you do black Friday shopping or not, these pumpkin butter pancakes need to be at the top of your to do list.  They are delicious, easy, seasonal and a major crowd pleaser.  Weekdays in my house are pretty chaotic so on weekends I like to take a more leisurely approach to breakfast.  The kids love helping me make these.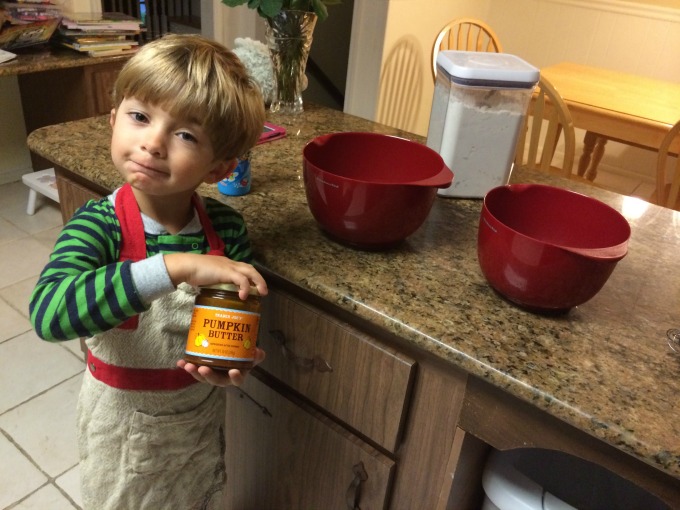 We start with the dry ingredients of flour, salt, baking powder and baking soda.  I overheard my kids playing in another room the other day and my daughter said she was mixing together her dry ingredients.  I love starting them as foodies so young!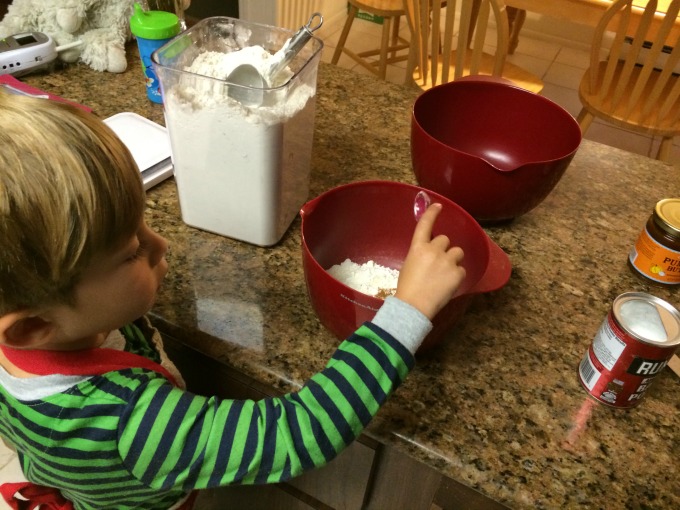 Next you combine your wet ingredients of buttermilk, pumpkin butter, egg and oil.  You then add the dry ingredients to the wet ingredients and mix.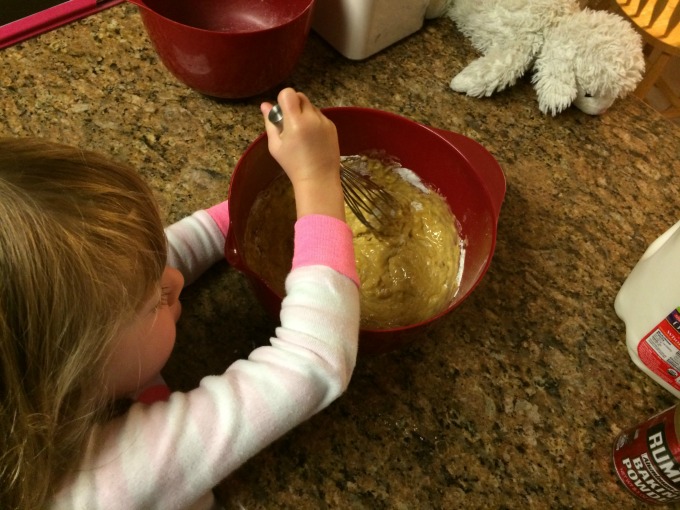 Once your pan or griddle is heated up, start cooking them.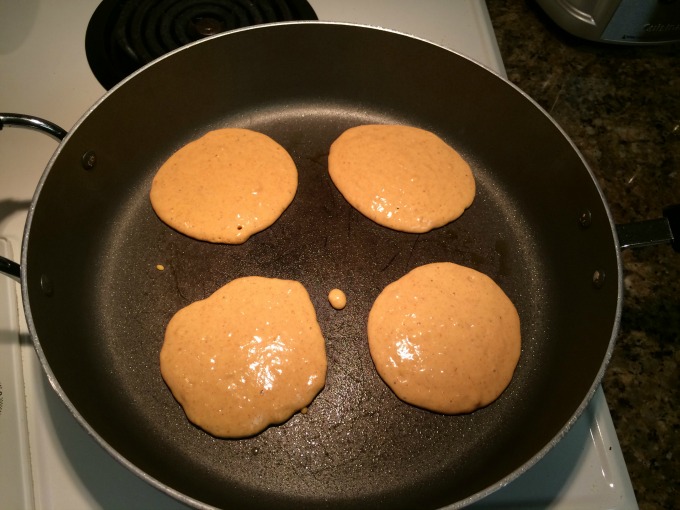 Serve with your favorite syrup and enjoy a leisurely breakfast with your family.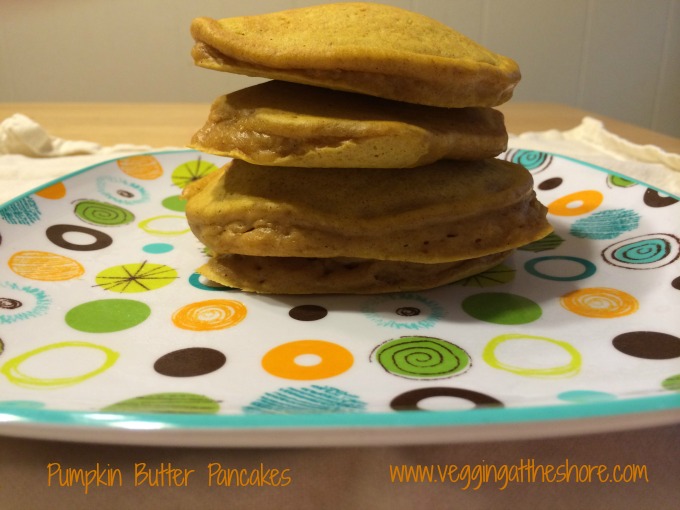 Enjoy all that you have to be thankful for this holiday season!

Pumpkin Butter Pancakes
Ingredients
1 cup all-purpose flour
½ teaspoon salt
½ teaspoon baking powder
¼ teaspoon baking soda
½ cup buttermilk
½ cup pumpkin butter
1 large egg
1 tablespoon flavorless oil such as canola or vegetable
maple syrup for drizzling
Instructions
Spray griddle or non-stick skillet with cooking spray and heat over medium heat.
Mix flour, salt, baking powder and baking soda in a medium bowl. Mix buttermilk, pumpkin butter, egg and oil in another bowl. Combine dry and wet ingredients until just mixed.
Pour batter about ¼ cup at a time into the pan, leaving enough space between each in case they spread. When pancake bottoms are brown and top surface starts to bubble, flip cakes and cook until remaining side has browned. Serve with maple syrup.
Notes
Recipe adapted from Three Many Cooks