When I moved to the Jersey shore I did not realize that I was moving so close to the blueberry capital of the world, also know as Hammonton, NJ.  In summer Hammonton farms are bursting with the most delicious blueberries.  Around this time of winter I start to really miss summer and all the bountiful local produce.  Last summer I took the kids blueberry picking.  We picked pints and pints of sweet, organic blueberries from DiMeo Blueberry Farms & Organic Blueberry Bushes Nursery so I froze a few pints.  This past weekend when the weather was miserable I pulled a pint out of the freezer and made these doughnuts.  They reminded us of summer and were such a fun treat for the kids.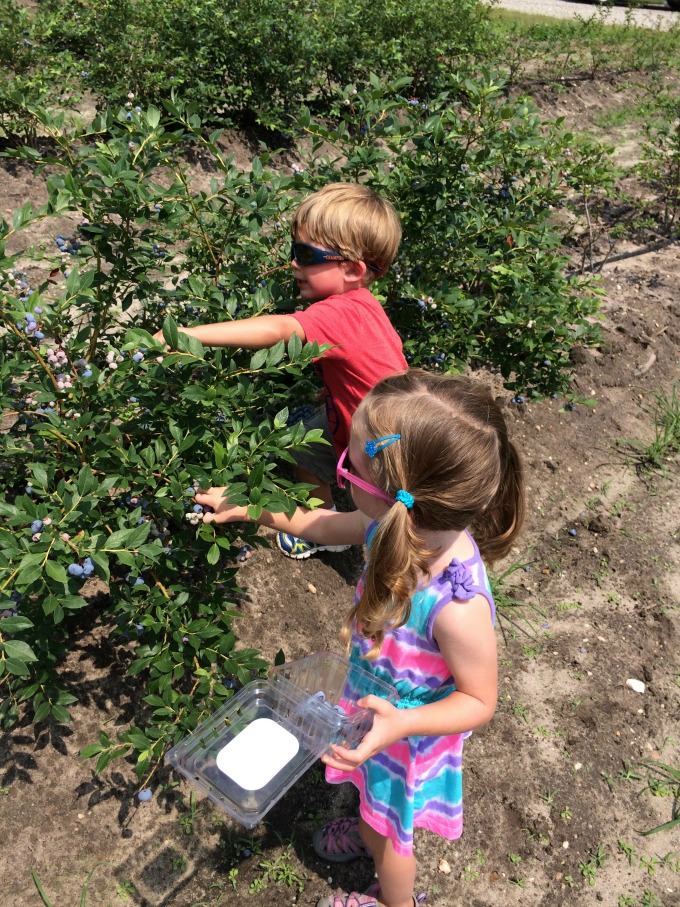 We started by combining our dry ingredients.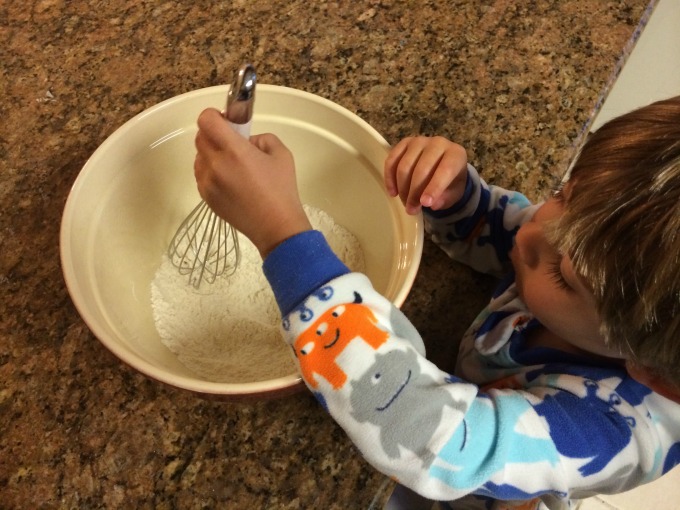 Then we combined our wet ingredients.  The original recipe from Weelicious calls for buttermilk which I don't typically keep in the refrigerator.  You can easily substitute milk and vinegar if a recipe calls for buttermilk and you don't want to buy a whole container of it.  The original recipe also calls for two tablespoons of butter but coconut oil can be swapped for the butter with no difference.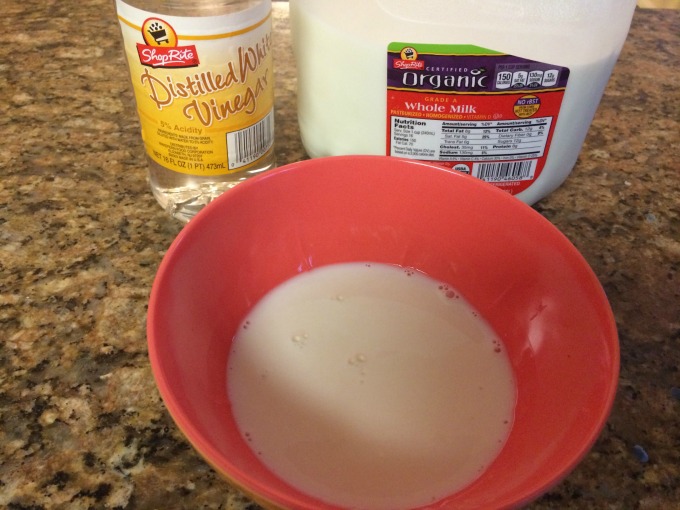 Next you combine your wet ingredients and dry ingredients before gently folding in the blueberries.  If you are using frozen blueberries, do not thaw them first.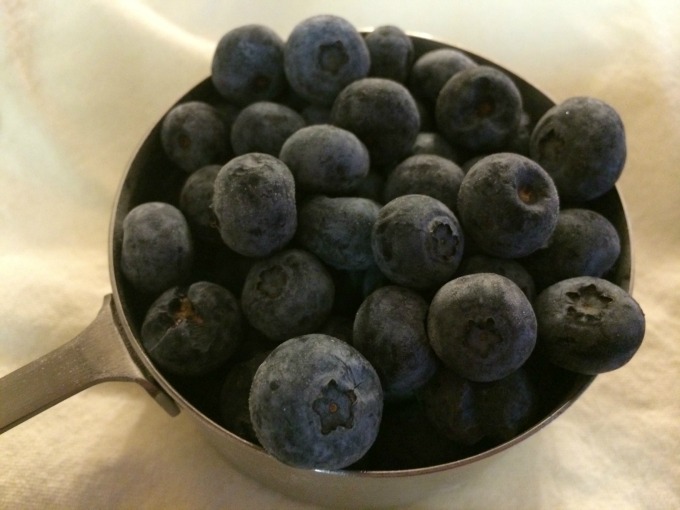 Gently pour those into a doughnut pan and bake for fourteen to eighteen minutes, depending on whether you are using fresh or frozen blueberries.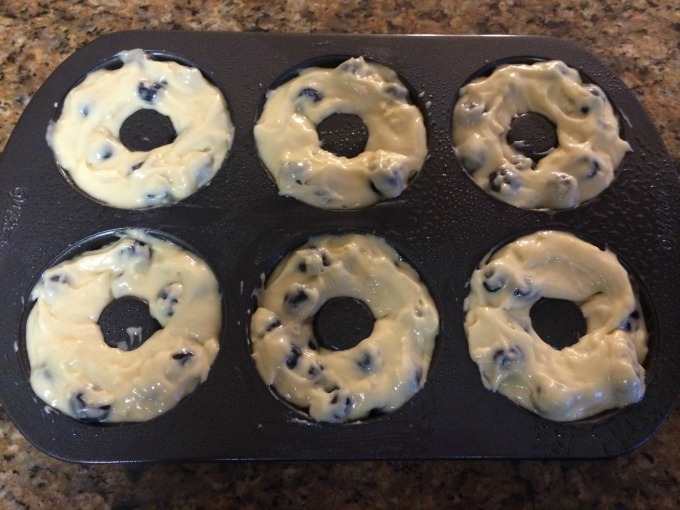 These would be great with brunch or just as a delicious and fun snack.  If you have frozen blueberries from the summer, these will surely cure your winter blues!  If you are local to the Jersey shore or will be visiting the shore over the summer, make sure you visit DiMeo Blueberry Farms & Organic Blueberry Bushes Nursery.  Their blueberries are out of this world!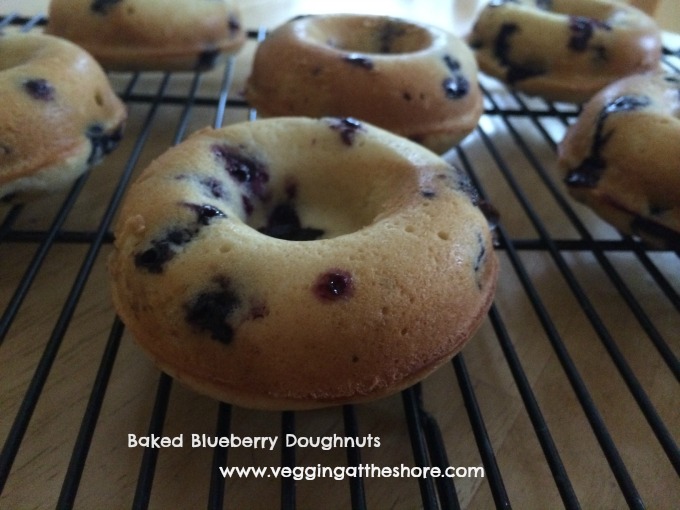 Baked Blueberry Doughnuts
Ingredients
1¼ cups flour (whole wheat or all-purpose)
1 teaspoon baking powder
½ teaspoon salt
2 tablespoons coconut oil or unsalted butter, softened
⅓ cup granulated sugar
1 egg
½ cup buttermilk (you can substitute ½ cup whole milk mixed with ½ tablespoon white vinegar)
1 teaspoon vanilla extract
1 cup blueberries (fresh or frozen unthawed)
Instructions
Preheat oven to 375.
In a bowl whisk together flour, baking powder and salt. Set aside.
In a stand mixer or using a hand mixer, combine butter and sugar until fluffy. Add egg, buttermilk and vanilla extract and mix together. Add flour mixture to butter mixture and mix until just combined. Gently fold in blueberries.
Spoon into greased doughnut pan, filling each ¾ full. If using fresh blueberries bake 14 minutes. If using frozen blueberries, bake 18 minutes or until tops spring back when pressed.
Notes
Adapted from Weelicious.

Recipe will make 6-10 depending on how full each is.