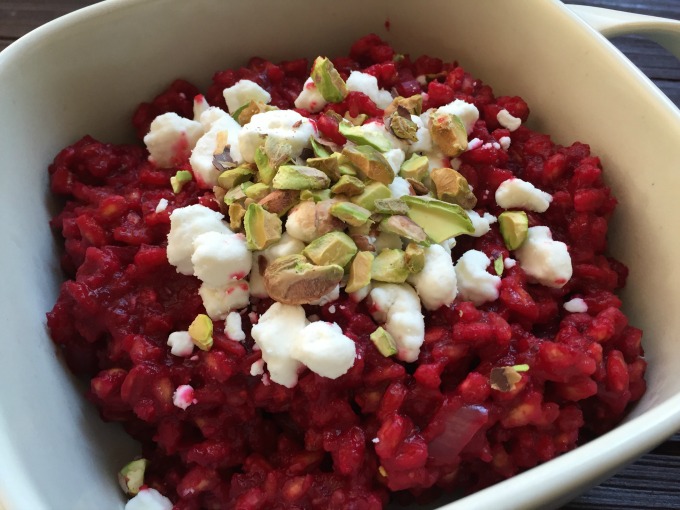 I have a confession…I don't like beets.  But my husband does and they are so good for you, helping to lower blood pressure and fight inflammation.  When they come in my Door to Door Organics box I look for creative ways to use them besides just roasting them.  Risotto is one of my favorite dishes so I made some changes to the traditional style of preparing it and came up with this gem of a recipe.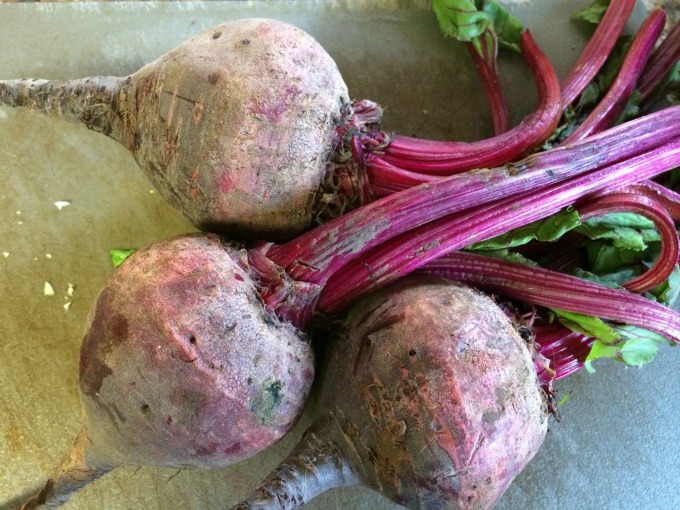 You start by peeling and chopping the beets (which will temporarily stain your hands), tossing them with olive oil and then roasting them for an hour.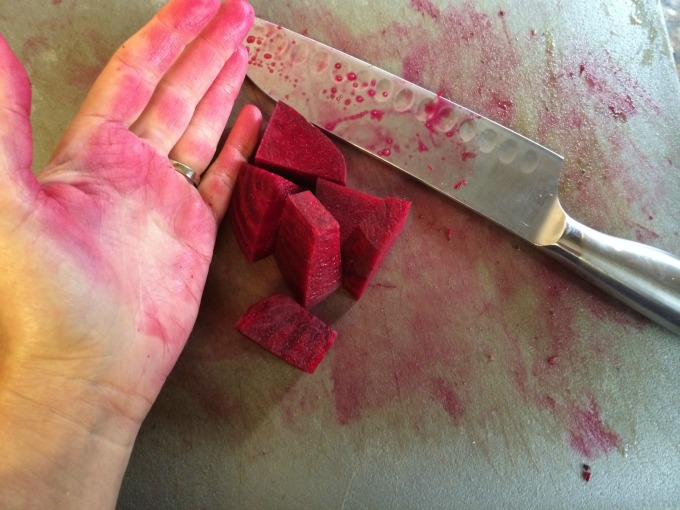 After they are done roasting you run those through a food processor to get a beautiful red puree that gets set aside.  Traditional risotto uses arborio rice but to make this dish more wholesome, I used farro.  Before you go thinking I use "weird" ingredients, let me tell you that farro is sold at my mainstream supermarket and is so good for you!  It is nutrient-rich and high in fiber.  Plus it requires less stirring than arborio rice making this dish lower maintenance.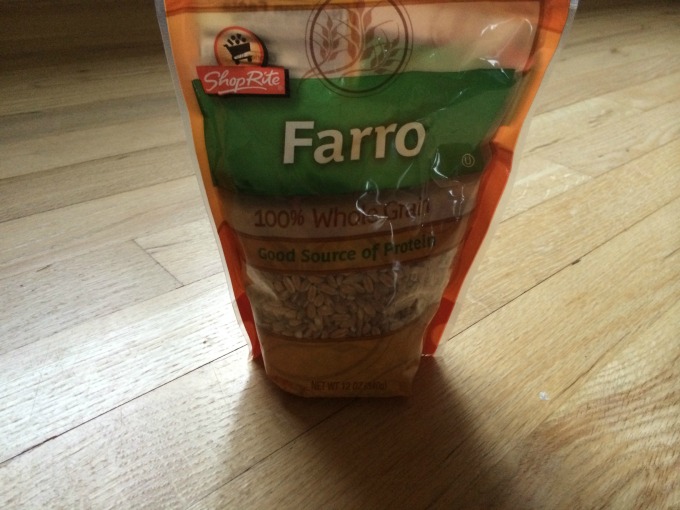 After sautéing some minced shallots, you add the farro to the pan and let that cook for a few minutes until it starts to shine.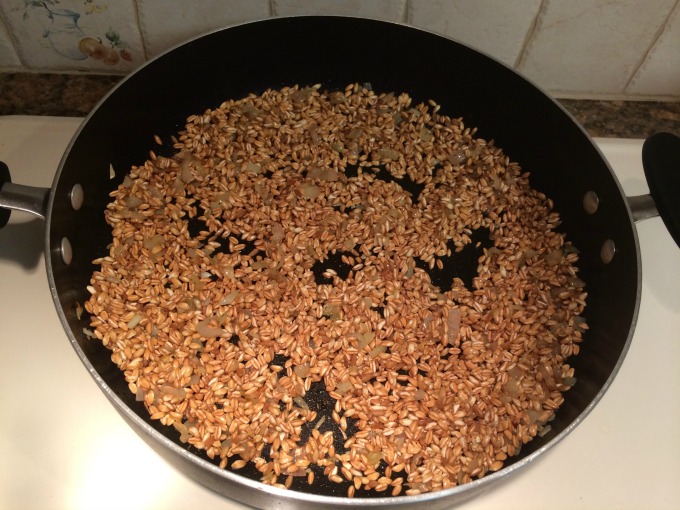 You will have already heated up some low-sodium vegetable broth which you then start adding to the pan a ladleful at a time.  After the liquid mostly cooks off, you add more broth, repeating this process for about a half hour until the farro is soft.  When the farro reaches your desired level of softness, add 1/2 cup of the beet puree, season with salt and pepper and top with crumbled goat cheese and chopped pistachios.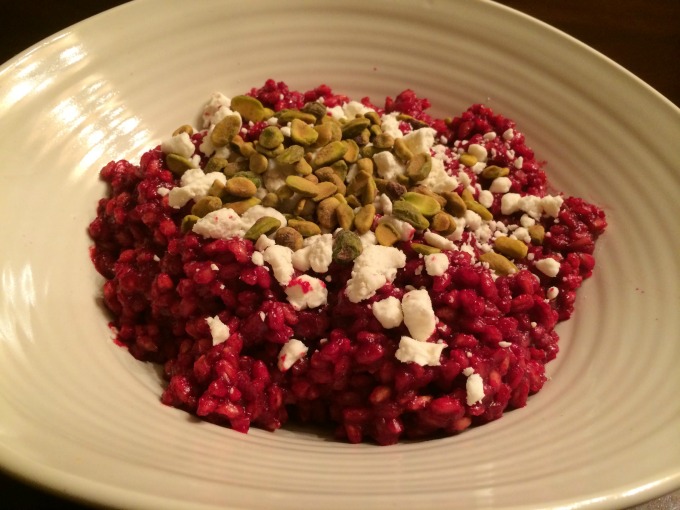 I served this dish with a salad and it was fantastic.  To say that we loved it would be an understatement.  It was so satisfying and delicious.  Even if you don't like beets, you will love this dish!

Beet Farro Risotto
Ingredients
3 large beets, peeled and cut into 1 inch chunks
1 teaspoon salt
6 cups low-sodium vegetable broth
3 tablespoons extra virgin olive oil, divided
¼ cup minced shallots
1½ cup farro
½ cup dry white wine
salt and pepper to taste
¾ cup crumbled goat cheese
½ cup chopped pistachios
Instructions
Preheat oven to 400. Toss beets with 1 tablespoon olive oil and salt. Wrap in foil packets (I divided my beets between 2 packets) and place in oven. Roast for 1 hour until soft. Let cool slightly. Unwrap and transfer beets to food processor. Blend until smooth. Set aside.
Heat vegetable broth over low heat. Heat remaining 2 tablespoons of oil in a large non-stick skillet over medium heat. Add shallots and cook until softened, about 4 minutes. Add farro and stir to coat. Cook about 2 minutes until farro starts to shine. Add wine and cook until most evaporates, about five minutes. Using a soup ladle, add broth to farro about ½ cup at a time. Stirring frequently, you want the liquid to mostly evaporate before adding another ½ cup. Continue doing this for about a half hour until most of broth is gone and farro soft. Add ½ cup of pureed beet mixture and season to taste with salt and pepper. Add crumbled goat cheese and pistachios on top and serve.
Notes
You will have some beet puree leftover which can be frozen and used for the next time you make this dish.