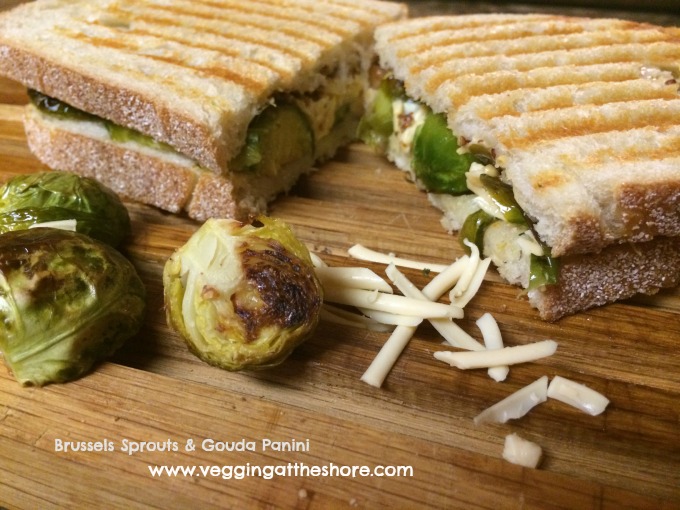 I got married ten years ago, which is hard to believe.  I still remember registering for gifts at Crate and Barrel.  At the time, I was just getting interested in cooking and on a whim, added a panini maker to our gift registry.  Even after all these years, the panini maker is still one of my favorite gifts that we received.  If you read the blog regularly, you know that I love making pizza.  But I also love making paninis which are easier than pizza because you don't have to roll out dough.  I came up with this recipe based on my love of brussels sprouts and gouda cheese.  It's a favorite that my husband requests regularly.
You start by roasting brussels sprouts at a high temperature so they are crispy on the outside and soft on the inside.
My husband needs to watch his cholesterol so I'm very mindful about how much cheese I use in recipes.  Trader Joe's makes a great reduced fat gouda cheese that shreds beautifully.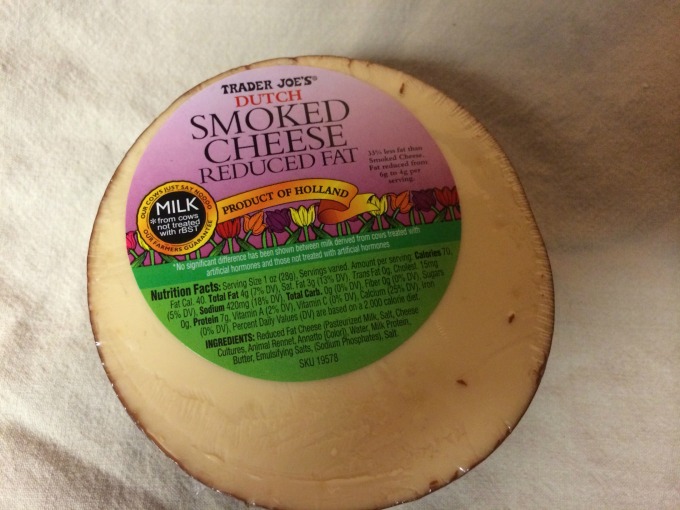 Once you have your brussels sprouts roasted and cheese shredded you want to assemble your sandwiches.  I usually "paint" the outside with oil.  For these, I use grape seed oil which is light.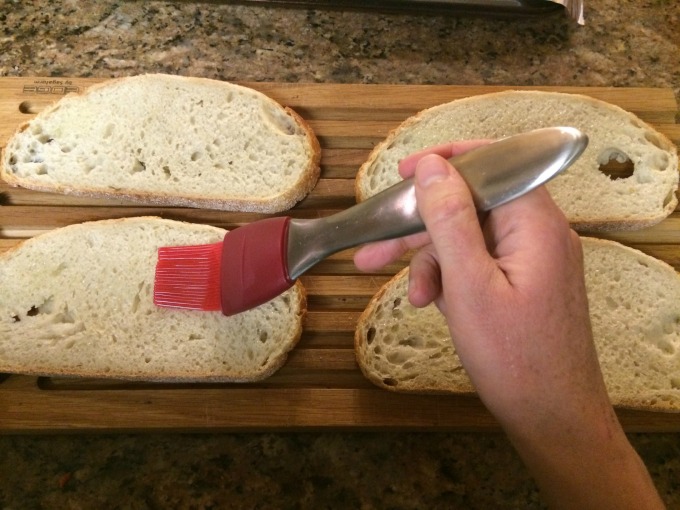 Then you layer with honey mustard, brussels sprouts and cheese.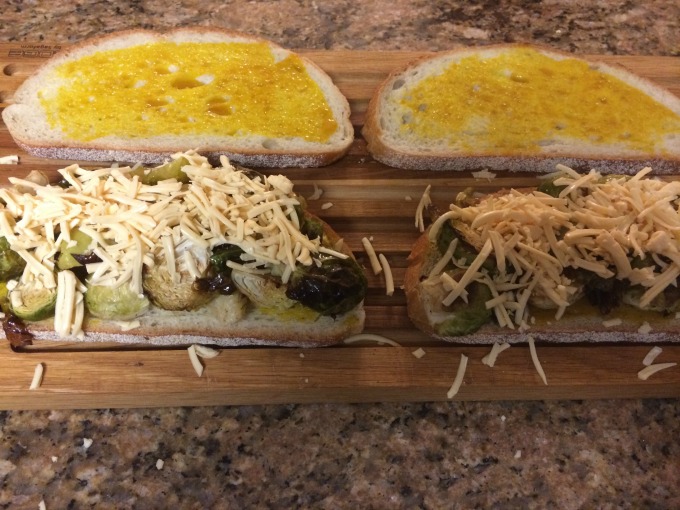 When ready, put them on your heated panini maker at a medium heat.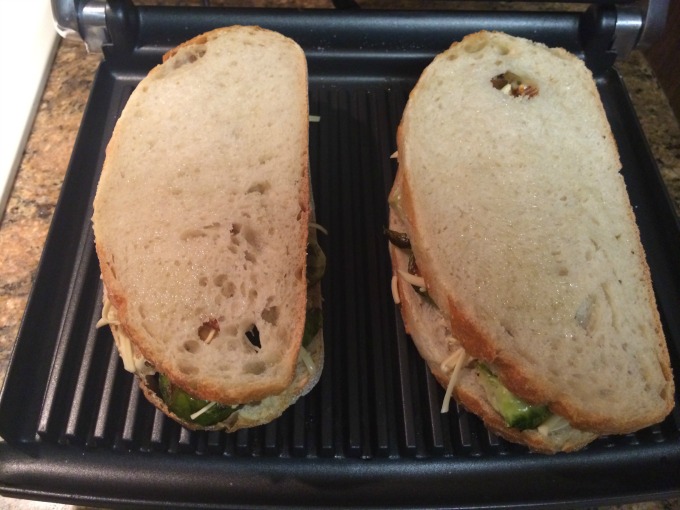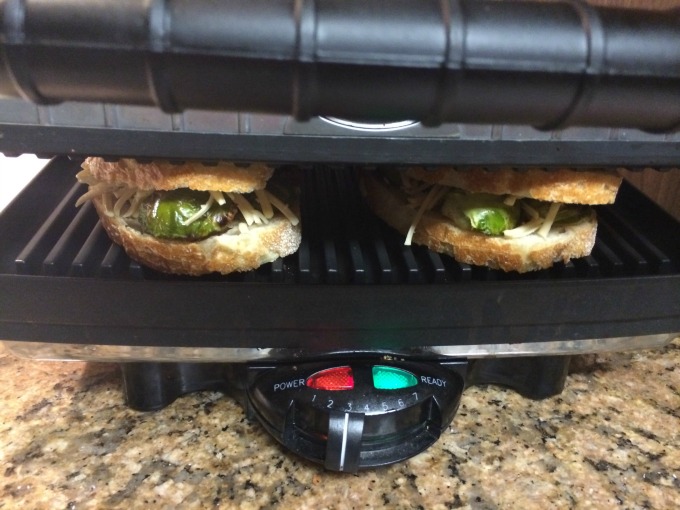 Give those about three to five minutes to cook and you will have perfect paninis.  These sandwiches are so delicious and would be perfect alongside a good soup on a cold day!

Brussels Sprouts & Gouda Panini
Ingredients
about 6 cups of brussels sprouts, ends trimmed off and cut in half
2 tablespoons olive oil
1 teaspoon salt
½ teaspoon pepper
4 slices bread (I buy an Italian loaf from the supermarket bakery and ask them to slice it for me)
grape seed oil for brushing on bread
honey mustard for spreading on bread
2 cups shredded gouda cheese
Instructions
Preheat oven to 400. Line a baking sheet with foil and spray with cooking spray. Toss brussels sprouts with salt and pepper. Roast in oven for 20 minutes, until crispy on outside and soft on inside.
Heat panini maker on medium heat. Brush outside of bread with grape seed oil. Spread honey mustard on inside of bread. On one half put brussels sprouts and gouda cheese and then top with other piece of bread. Put sandwich on panini maker and press down slightly. Let cook for 3 to 5 minutes, until bread browned with lines from panini maker.