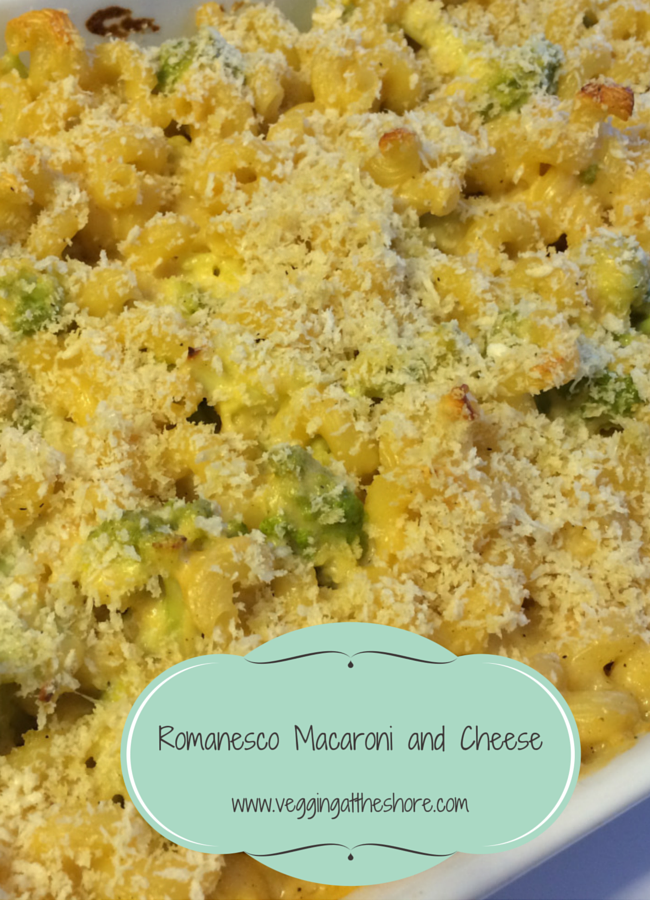 While unpacking my latest delivery from Door to Door Organics I came across something I had never seen before.  It looked like a cross between a Christmas tree and an alien.  I looked it up online and discovered that it's called romanesco.  It's similar to broccoli and cauliflower, both of which I love.  My son especially is a big fan of broccoli so I was thinking of a dish to make with it that would be pleasing to the whole family and I came up with macaroni and cheese because who doesn't love macaroni and cheese?  Before you start rolling your eyes that I'm creating another recipe for something that tastes perfectly good coming from a box, let me say this: making your own macaroni and cheese is so easy and so much better for you, even if you are buying an organic version.
Romanesco is similar to broccoli and cauliflower so either of those (or your favorite steamed vegetable) could be substituted in this recipe.  I started by cutting the romanesco up into small pieces and steaming it for five minutes.
Next I made the cheese sauce by combining milk and flour.  When that starts to thicken you add dijon mustard, sriracha (one of my favorite ingredients), salt, pepper and cheese.  This is a delicious and flavorful sauce that you will need to refrain from spooning into your mouth at this point.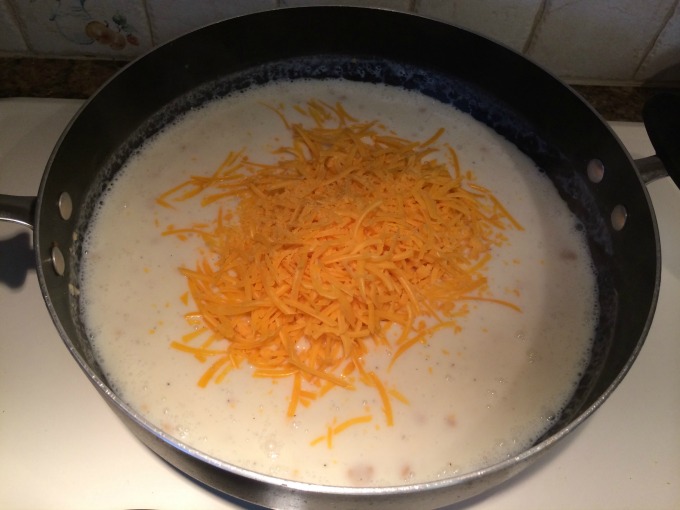 Then you add the steamed vegetable and macaroni, which you have slightly undercooked.  Toss that all together and pour it into a baking dish.  In a separate bowl combine panko breadcrumbs, parmesan cheese and olive oil.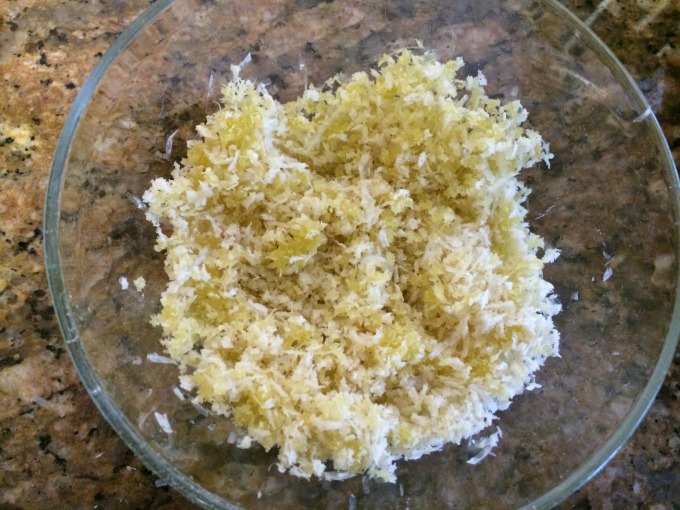 Sprinkle that on top and cook it for a half hour until it gets crispy on top and the cheese sauce is bubbly.  The addition of sriracha adds another layer of flavor and sets it apart from boxed macaroni and cheese.  Next time you are craving comfort food and want to add in a vegetable, try this.  You will love it!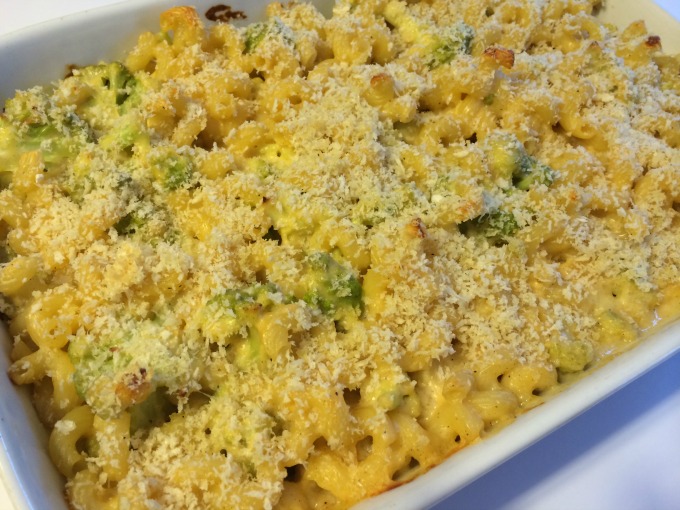 Romanesco Macaroni and Cheese
Ingredients
2 cups chopped romanesco, broccoli or cauliflower
3 cups milk (I used 1%)
3 tablespoons all-purpose flour
1 teaspoon dijon mustard
1 teaspoon sriracha
1 teaspoon kosher salt
½ teaspoon pepper
8 oz or 2 cups of shredded cheddar cheese
8 oz macaroni, cooked for 3 minutes less than package directions
½ cup panko breadcrumbs
½ tablespoon olive oil
1 tablespoon freshly grated parmesan cheese
Instructions
Preheat oven to 375.
Place the romanesco, broccoli or cauliflower in a steamer basket fitted over a pot with about an inch of water. Cover and cook until tender, about 5 minutes. Set aside.
Over a medium-high heat, whisk milk and flour together. Stirring constantly, cook until it starts to bubble. Reduce heat and cook until it starts to thicken, about 3-5 minutes. Stir in dijon mustard, sriracha, salt, pepper and cheese. Stir until cheese is melted. Add macaroni and romanesco and stir until well coated.
Spray a 9x13 inch baking dish with cooking spray. Pour mixture into the dish. In a separate bowl, combine panko, oil and parmesan cheese. Sprinkle over top of macaroni. Cook for 30 minutes or until top starts to brown and cheese is bubbly.