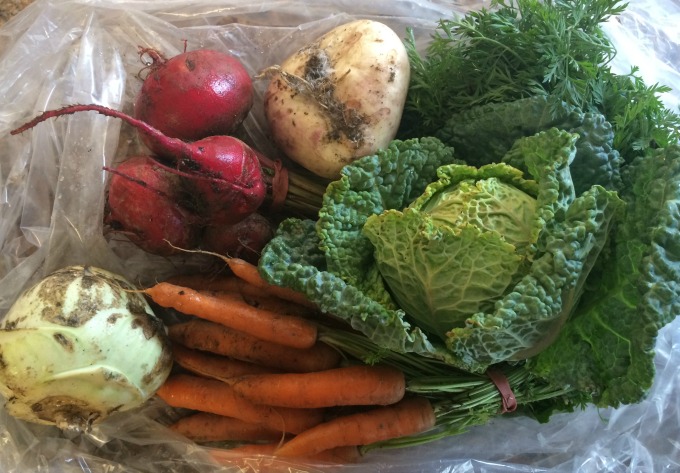 I have spent the past three and half years taking care of twins.  Full-time.  All the time.  They are the most amazing gifts we have ever been given, but as they get older, I'm finding myself ready to spend my limited free time on other things.  Since I love food, cooking and talking endlessly about both, a blog seemed like the perfect idea.
Food and cooking have been a big part of my life for many years.  I became interested in cooking in my early twenties after being diagnosed with ulcerative colitis.  I had to dramatically change my diet as a result of the diagnosis and learn a much healthier, cleaner way of eating.  I am fortunate to have the disease under control, but continue to maintain a healthy diet.
I was very interested in a CSA (community supported agriculture) for awhile and finally joined one last year.  Once a week a box of fresh, organic produce shows up at my door.  The CSA I belong to is called Jah's Creation Organic Farm and I can't say enough good things about it.  Every item is fresh and delicious, way better than anything that comes out of the grocery store.  My weekly menu planning is so much easier this time of year because I can't wait to use everything that comes in the weekly delivery.
On this blog you will find a variety of recipes incorporating CSA and healthy ingredients in addition to posts about food events, restaurants, and kitchen products.  I'm also hoping to inspire you to cook more with your kids.  Raising three year old twins is amazing, but can also be quite trying at times.  When the kids are in the kitchen with me, they are genuinely interested in helping and learning so much.  The kitchen is our happy place together.  They love creating the food that goes on our table and we have so much fun in the process.  I do not advocate giving toddlers knives but they can certainly help in so many different steps of recipes.
I hope you enjoy the blog.  Have questions about an ingredient or recipe?  Let me know!  Want to see a recipe?  Let me know!  Thanks for joining me on this journey and let's talk food!