Disclosure: I was provided with a variety of Blue Avocado (re)zip bags in exchange for a review.  All thoughts and opinions are my own.
There are certain things that make me cringe like when I drive by a fast food restaurant and the line is wrapped around the parking lot, yet we can not get a Whole Foods or Trader Joes in this area.  Or when the driver in front of me throws trash out of their window.  At home, something that really makes me cringe is using disposable plastic zip bags, aluminum foil and plastic wrap because I know they will just end up in a landfill somewhere.  So when I learned about Blue Avocado re(zip) bags I was eager to try them to decrease my family's carbon footprint.
They sent me a few different sizes to try out.  These bags are reusable and intended to be used in place of disposable bags.  They are leak-proof, free of BPA, PVC and lead as well as freezer-safe.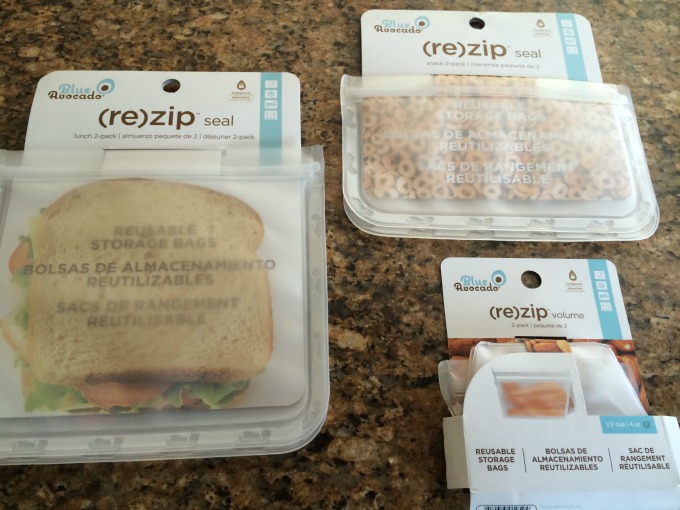 So what did I use them for?  A lot!  I packed my husband's lunch using a few different sizes.  His veggie burger sandwich and chips fit perfectly in them.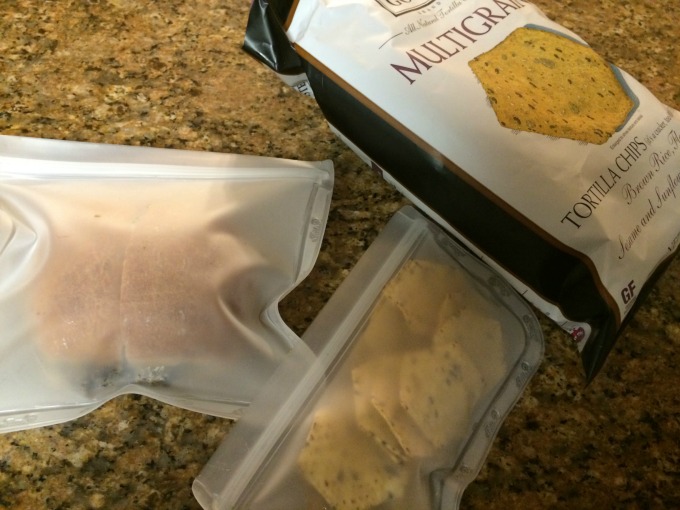 I used one to store an opened package of cheese in the refrigerator.  The bags have a very tight seal to ensure freshness.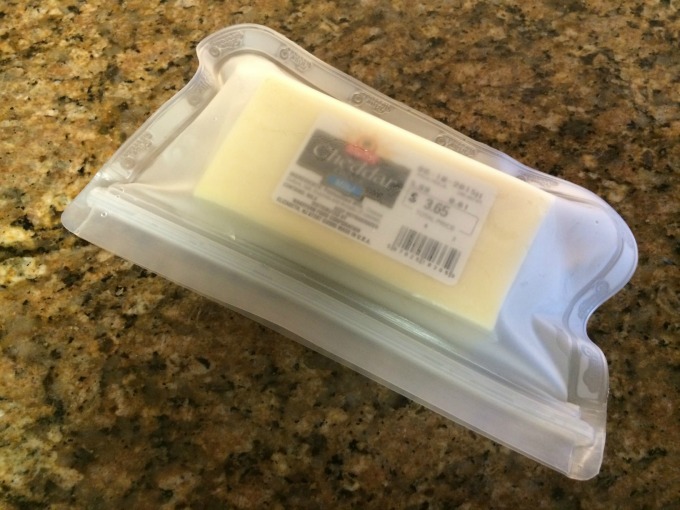 The smaller bags are ideal for packing snacks.  I brought along crackers to our swim lesson and it was really convenient for packing something that doesn't come in small bags.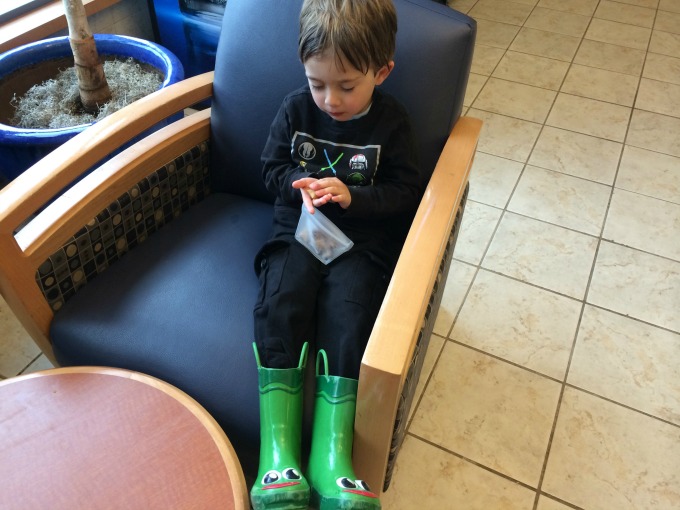 They wash easily.  You fill them with soapy water and then rinse out.  To dry, you hang them on a dish rack or I propped them around some cups and they dried perfectly overnight.  Overall, I really loved the bags.  Obviously, they are great for reducing waste caused by plastic bags, aluminum foil and plastic wrap.  But I also loved the quality of the bags.  They are made of a heavy material that holds it's shape well.  My handbag can be a bottomless pit that I find crushed snacks in all the time.  These bags were great because the contents didn't get crushed.
If you are looking to lead a greener life,  you should check out these bags.  They are available on Amazon.
Interested in other green products or services I have reviewed?  Check out my posts about Bee's Wrap, Door to Door Organics and Green Kid Crafts.