Kale has become very trendy in the past few years and with good reason.  Besides being packed full of nutrients, it's a strong hearty green.  I love kale salad because it doesn't get wilted by dressing.  I love it in soups and stews too.  I was looking for a new way to use it and made kale pesto.  I put it on tortellini but truth be told, I could have just eaten it with a spoon.  While traditional pesto with basil is delicious, kale has a much milder taste than basil.  It was so easy to make.
You start with a big bunch of beautiful, fresh kale.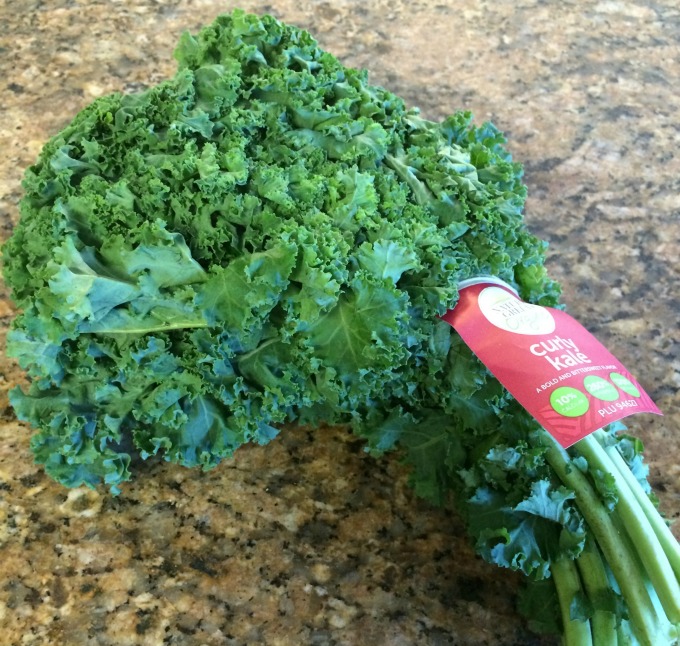 Give it a good wash.  My kids think that the salad spinner is the best kitchen gadget.  Seriously, they love using it and then they chomp on raw kale.  Is that normal?  I'll take it.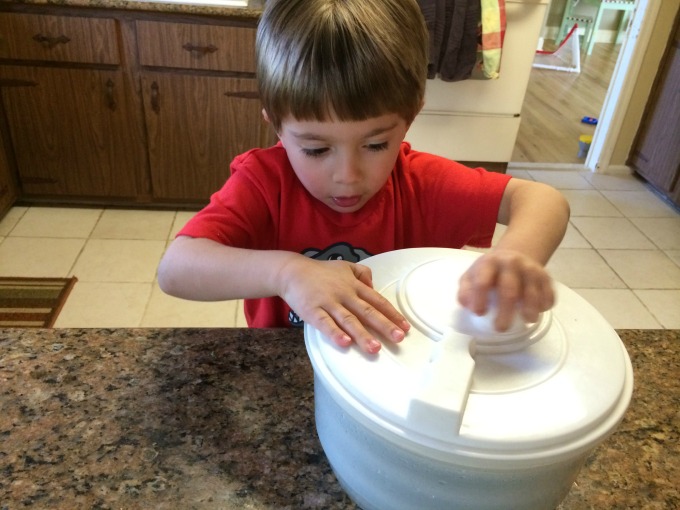 Then throw all of the ingredients into the food processor and stuff in as much kale as will fit.  If it doesn't seem to be blending, add some more olive oil through the tube feed.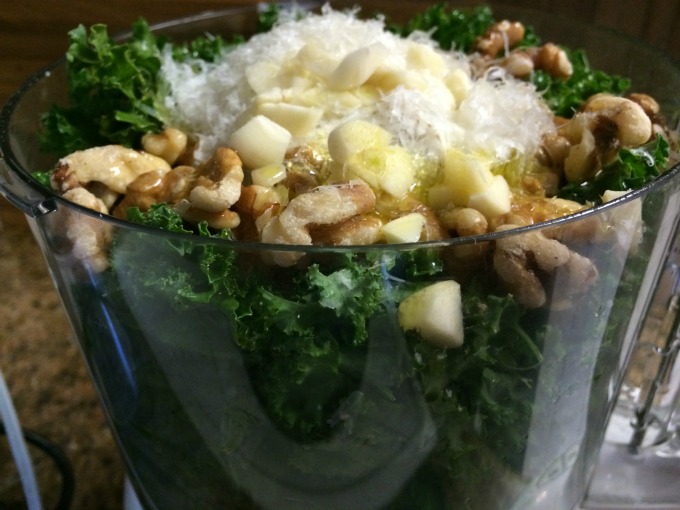 The result will be bright green and fragrantly delicious!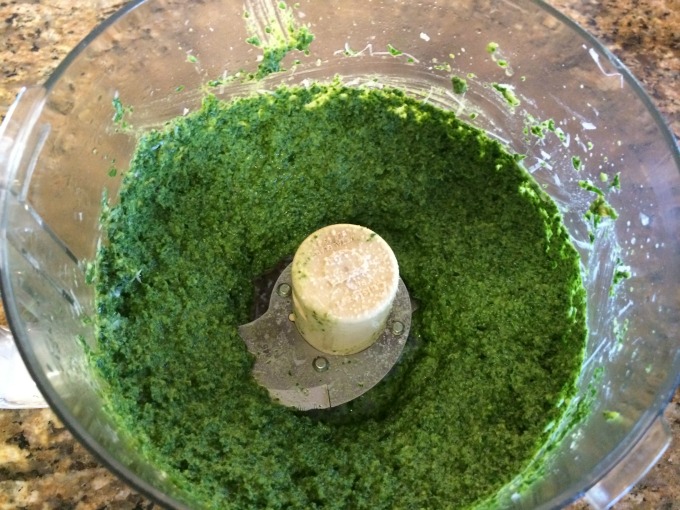 Now you are ready to put it on whatever you want.  I had some frozen spinach and cheese tortellini and it was perfect.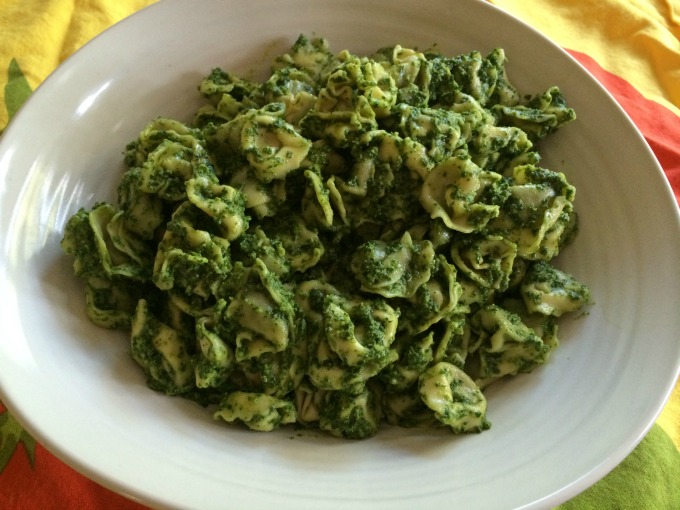 Summer is coming soon and that always makes me think of pasta salads.  This will definitely be in my regular summer rotation.

Tortellini with Kale Pesto
Ingredients
1 bunch of kale, tough stems removed and torn into small pieces
1 garlic clove, chopped
½ cup toasted walnuts
juice of half a lemon
1 teaspoon salt
¼ cup parmesan cheese
½ cup extra virgin olive oil
torteillini or other pasta
Instructions
Combine all ingredients in food processor. If it doesn't seem to be combining, add more olive oil as needed through feed tube. Taste and adjust lemon juice and salt. Put on top of pasta.
Notes
Makes about 3 cups of pesto. Can be frozen.