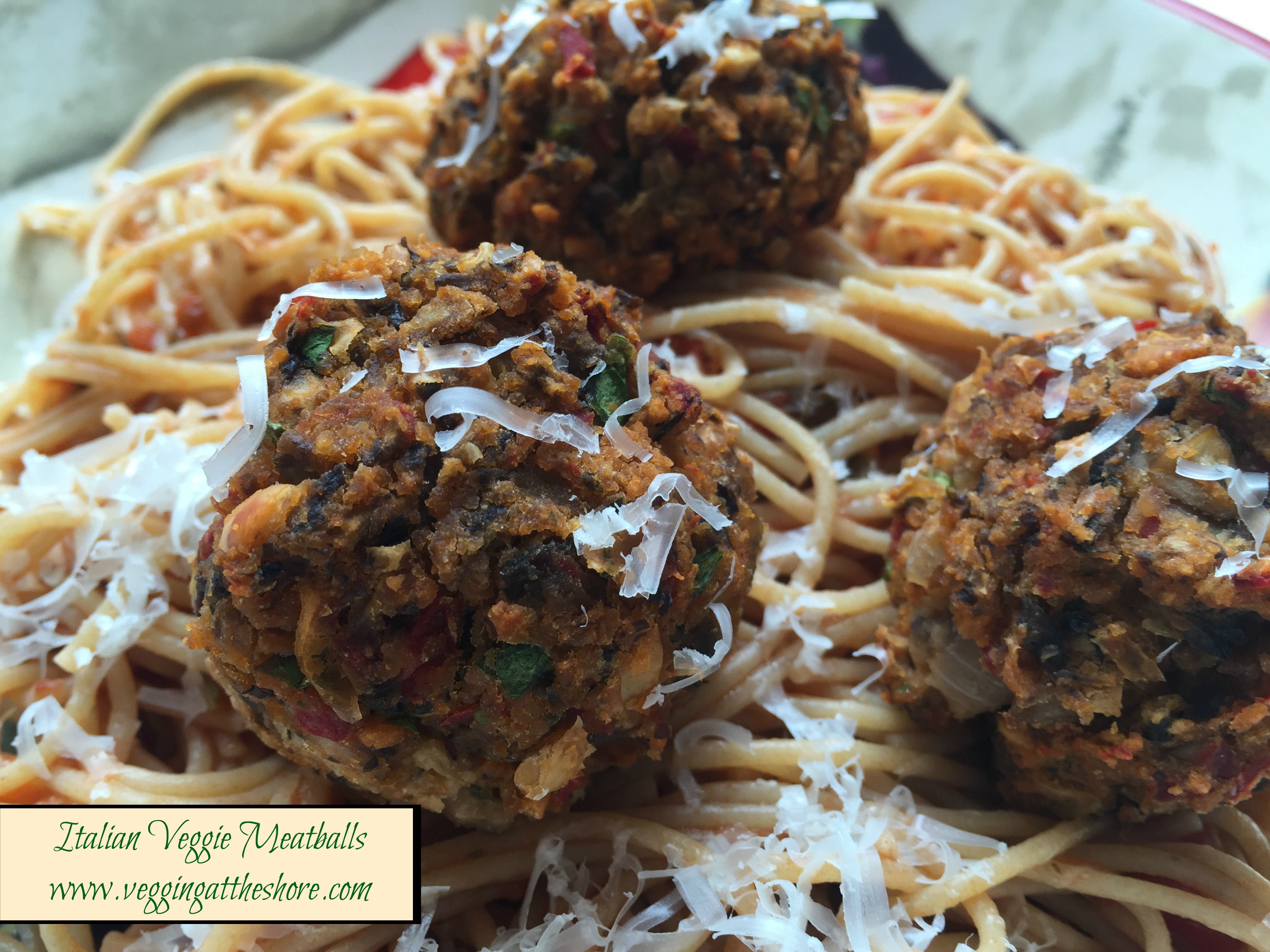 It seems unfair that that the new year is all about resolving to eat healthier but yet it's cold and we crave comfort food.  Typically comfort food is heavy because you want it to fill you up and keep you warm.  Comfort food doesn't have to be unhealthy.  It is quite possible to fulfill your craving for comfort food while making healthy food choices.
I have always associated meatballs with cold weather.  When my husband eliminated meat a few years ago I needed to come up with creative alternative options for getting protein and eating well.  I came up with this recipe for Italian Veggie Meatballs and they are perfect for a cold night or really any night.  I put the meatballs on top of whole wheat spaghetti and Ragu organic tomato sauce for a delicious meal.
Mushrooms are a great substitute for meat because they have a meaty taste and are filling.  So they are the key ingredient in these meatballs.  You start by sautéing mushrooms, garlic and onions.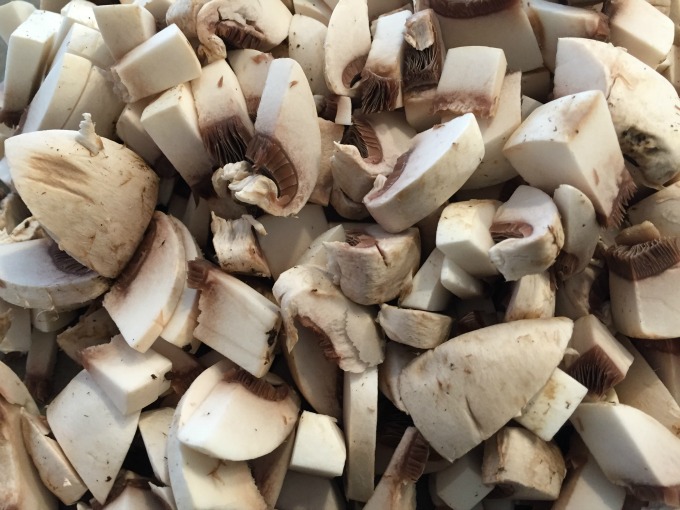 Next you add the cooked mushroom and onion mixture to a food processor along with roasted red peppers and white beans.  You pulse that a few times until the vegetables are chopped but not pureed.  Add that to a bowl along with breadcrumbs, parsley, parmesan cheese, salt and pepper.  Cover that mixture and refrigerate it for about an hour.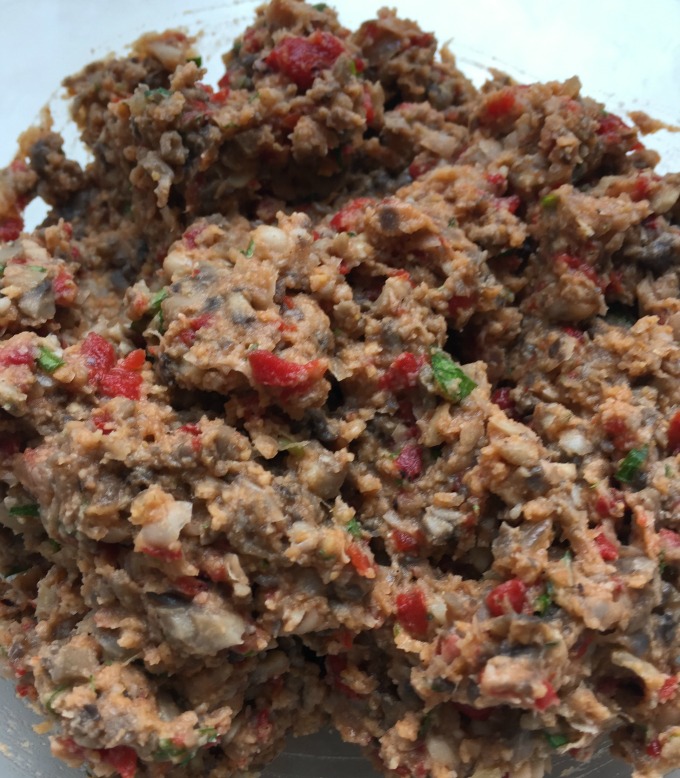 Now you are ready to cook your meatballs.  I like using a mini muffin pan for my veggie meatballs.  It helps hold their round form.  Using your hands or a spoon, scoop the mixture into your muffin tin and let it cook for twenty-five minutes.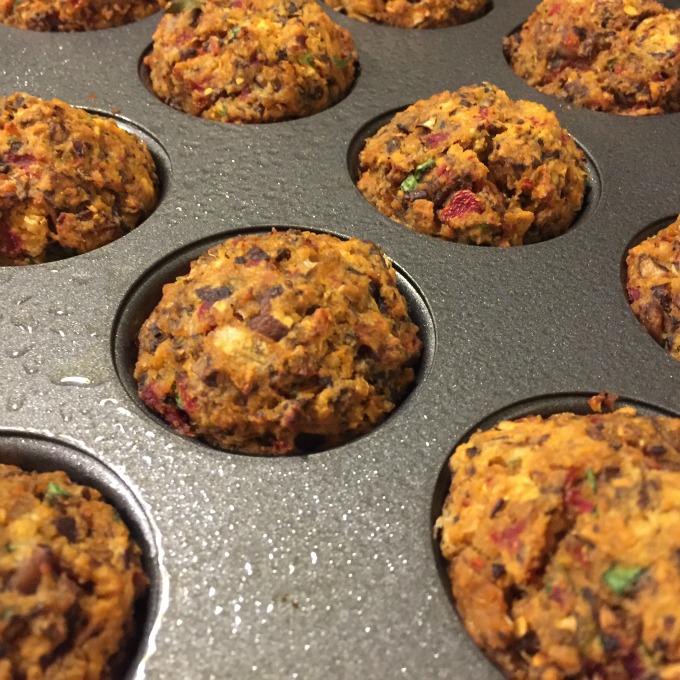 I like to serve these over whole wheat spaghetti with tomato sauce.  Did you know that Ragu makes an organic tomato sauce?  I found it at my local supermarket and loved the taste.  It's clean with few ingredients and perfect for this recipe.  To learn more about their line of sauces, click here.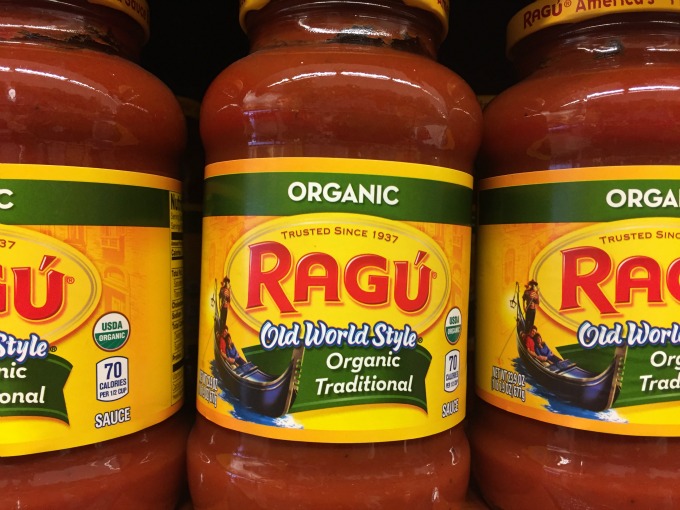 So next time you are craving comfort food but don't want a heavy meal, try these veggie meatballs.  They are delicious!

Italian Veggie Meatballs
Prep time:
Cook time:
Total time:
Ingredients
1 tablespoon extra virgin olive oil
4 cups chopped mushrooms, white or cremini
1 clove garlic, minced
½ cup chopped yellow onion
7 oz jar roasted peppers, drained
15 oz can cannellini beans, rinsed and drained
2 tablespoons chopped parsley
½ cup seasoned breadcrumbs
½ teaspoon salt
¼ teaspoon freshly ground pepper
2 tablespoons freshly grated parmesan cheese plus more for garnish
whole wheat spaghetti
Ragu organic tomato sauce
Instructions
Heat olive oil in a medium skillet. Add onion and cook for about 5 minutes, until translucent. Add mushrooms and cook for about 5 minutes, until mushrooms are softened and juices have released and evaporated. Remove from heat and let cool slightly.
In the bowl of a food processor add beans, peppers and mushroom mixture. Pulse until vegetables are chopped up but not pureed. Spoon this mixture into a bowl. Add breadcrumbs, salt, pepper and cheese. Stir until blended. Cover mixture and refrigerate for an hour.
Preheat oven to 350. Spray a mini muffin pan with cooking spray. Using your hands or spoon, roll 2 tablespoons of the mixture and drop into the muffin tin. Once all the muffin tins are filled, cook for 25 minutes. All to cool. Using a knife, scoop meatballs out of tin. Toss spaghetti with organic Ragu sauce and top with meatballs.