I'm pretty selective about the snacks I eat and feed my family.  I look very closely at ingredients and nutritional information before buying a product.  I recently made fruit leather after taking a look at the ingredients in store-bought fruit roll-ups.  I'm also pretty selective about products that I'll review for the blog and tell you about.  When I was asked to review Made in Nature snacks, I was eager to try out a new, organic snack option for my family.  We live a very active lifestyle and these are exactly the kinds of snacks that I like to pack for our adventures.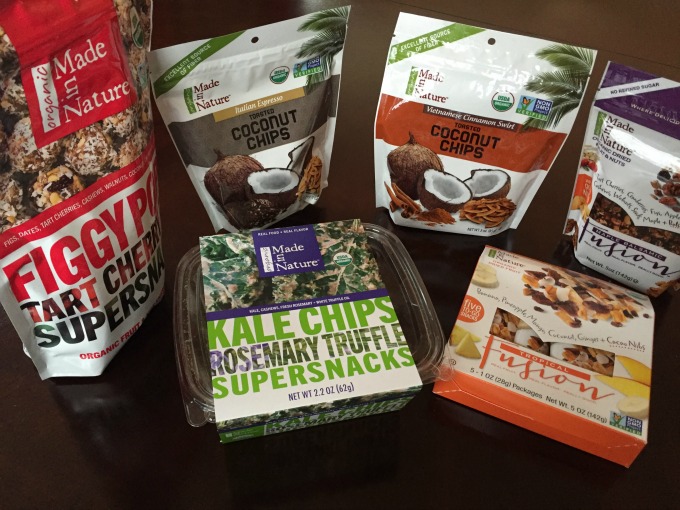 I was sent a whole bunch of products to try right before the holidays.  We were heading up to the Poconos in Pennsylvania so I packed them for our adventures.  Usually in winter we are skiing in the Poconos but it has been unseasonably warm.  On Christmas day my husband, five year-old twins and I set out to hike Mount Tammany.  It's a beautiful and strenuous hike in the Delaware Water Gap.  We took a steep trail up about 1,000 feet.  The twins love exploring and couldn't wait to start climbing.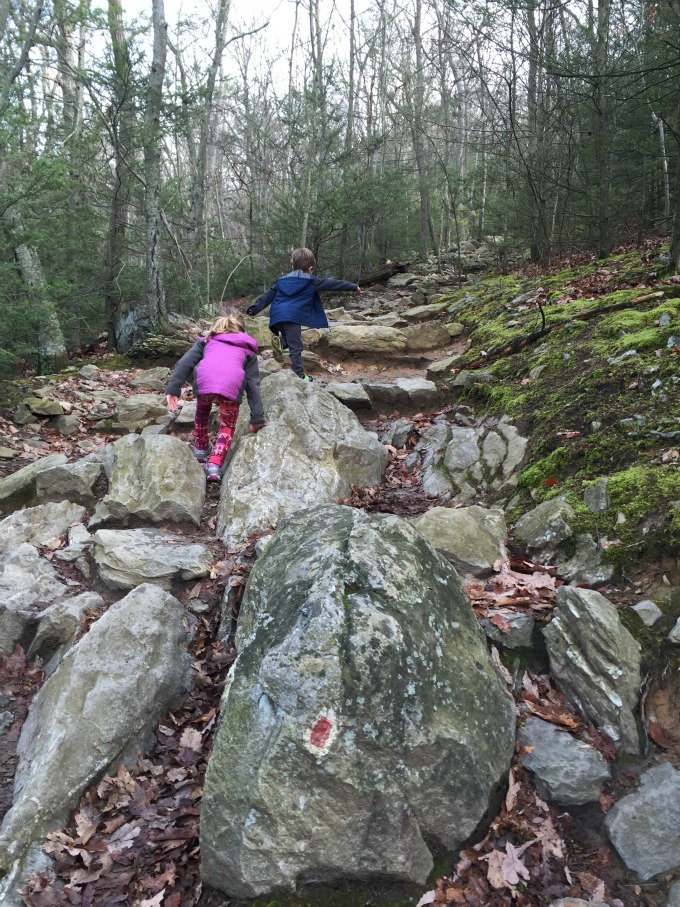 About halfway up we stopped for a snack break.  I usually pack fruit or nuts for an activity like this.  I brought along Figgypops which is a supersnack blend of figs, tart cherries, walnuts and cacao nibs.  I thought they were fantastic.  I loved the taste but what I liked even better was that two of these snacks curbed my hunger and gave me energy to keep hiking.  My son loved them too.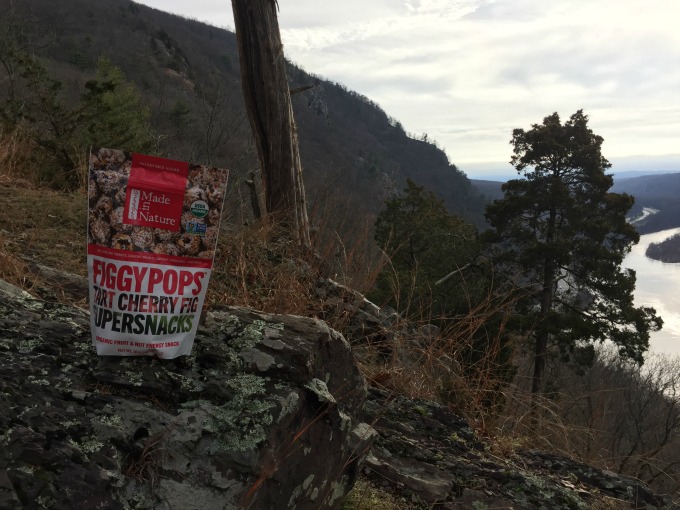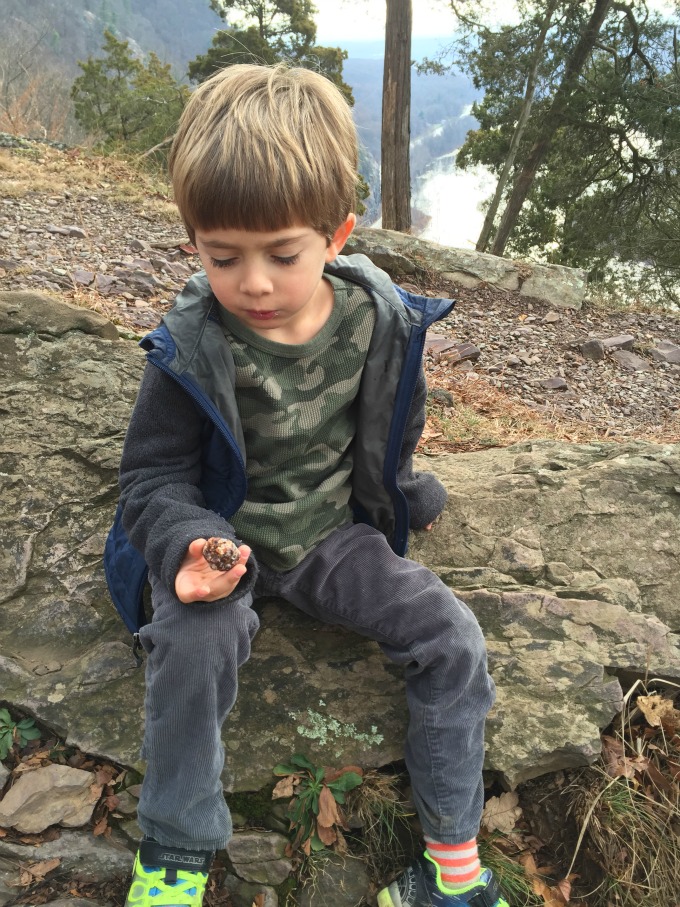 I packed a lunch for our hike which included peanut butter and jelly sandwiches.  I also packed Vietnamese Cinnamon Swirl Toasted Coconut Chips.  These are so clean with such a short list of ingredients and are delicious.  They are crunchy and sweet and very much fulfilled my chip craving.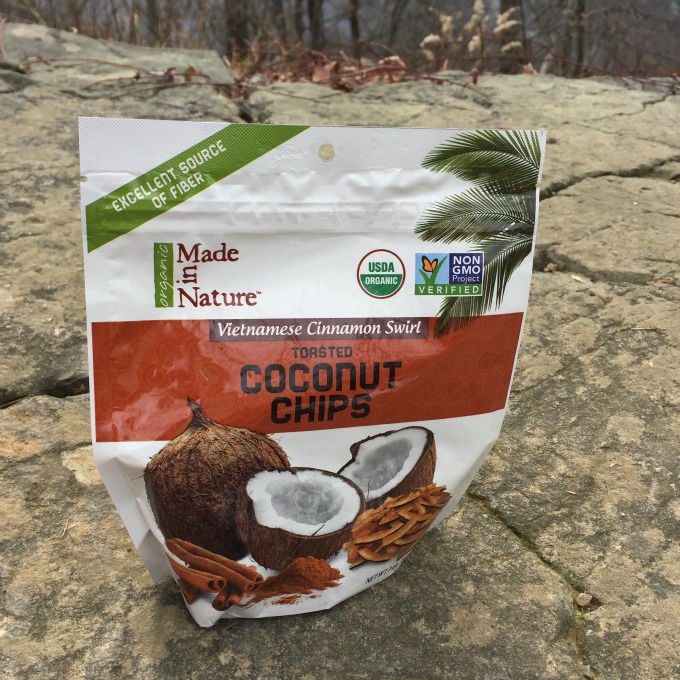 It finally did get cold in the Northeast last week and we were able to ski after the new year.  We got my twins on skis when they were two and now at five, they are better skiers than me.  Seriously.  We spend most weekend days on the ski mountain and I always pack lunch to save money and to eat healthier food than what is offered in the lodge.  Last weekend I brought Maple Balsamic Fusion with us and it was a fantastic snack.  It's made of tart cherries, cranberries, figs, apples, almonds, cashews, walnuts, seeds, maple and balsamic vinegar.  It's like a sweet mix of trail mix.  We all loved snacking on it during the ski day.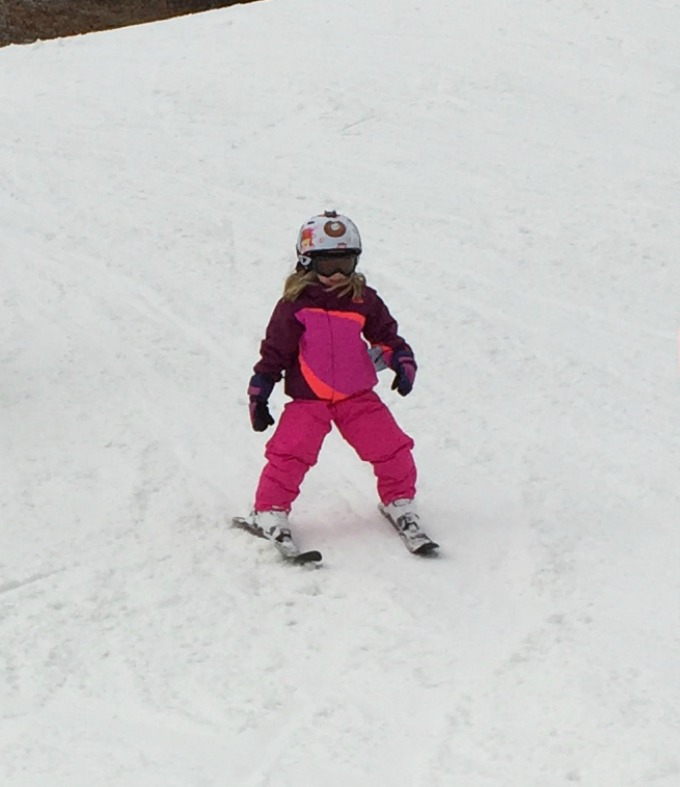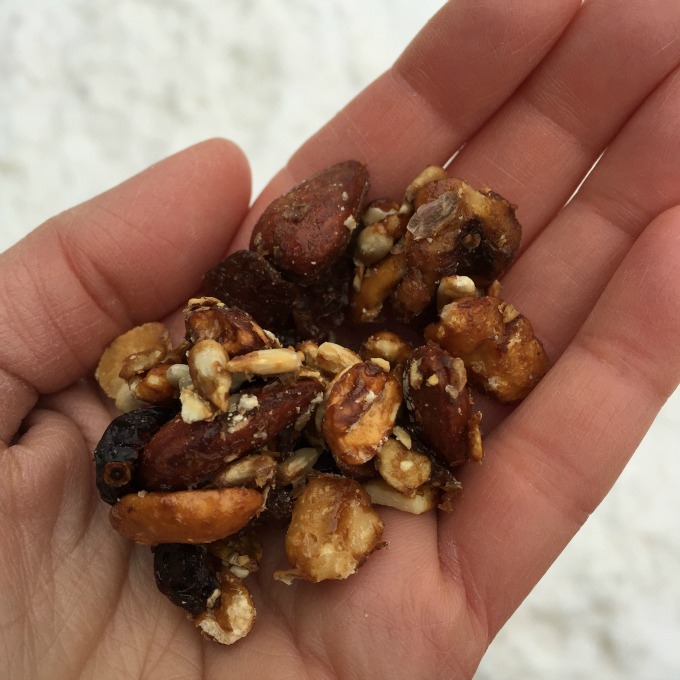 Made in Nature offers a full line of healthy, organic snacks inspired by nature.  Check out their website to learn more and enjoy these snacks on your next adventure!
Disclosure: I was provided with Made in Nature snacks in exchange for a review.  All thoughts and opinions are my own.