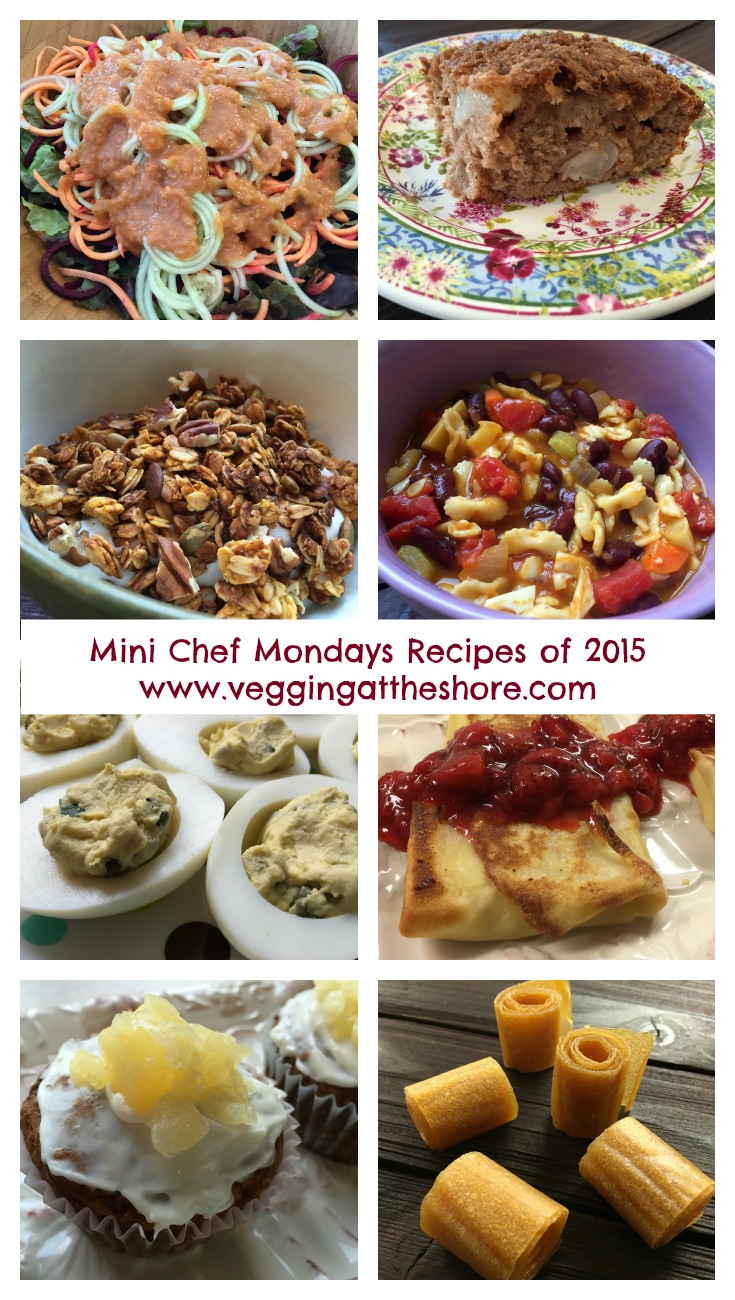 I hope you have been enjoying the Mini Chef Mondays series on the blog.  I have been having so much fun cooking with my mini chefs and love reading what other bloggers are doing in the kitchen with their kids.  We are taking a break this week between the holidays.  Instead of posting a new recipe, I'm reviewing our recipes so far in the series.  Whether your kids are off from school this week or you will be entertaining your grandchildren, take a look at some of our fun recipe creations and I hope you find some inspiration!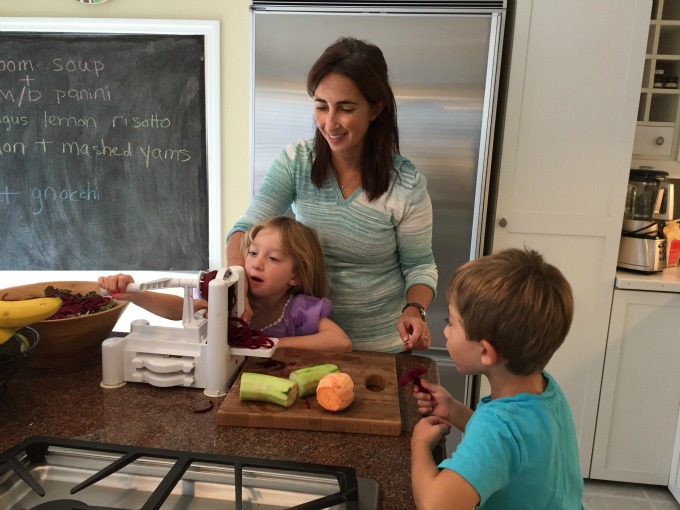 Spiralized Vegetable Noodle Salad with Ginger Dressing is so much fun to make because kids love creating vegetable noodles.  We made noodles out of beets, cucumbers and sweet potatoes and topped it with a healthy and delicious ginger dressing.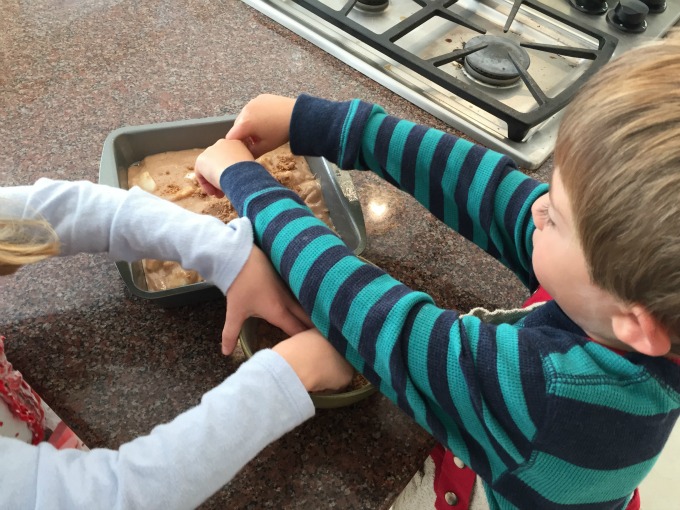 Pear Coffee Cake is a delicious sweet treat.  The kids loved using their hands for the crumble topping.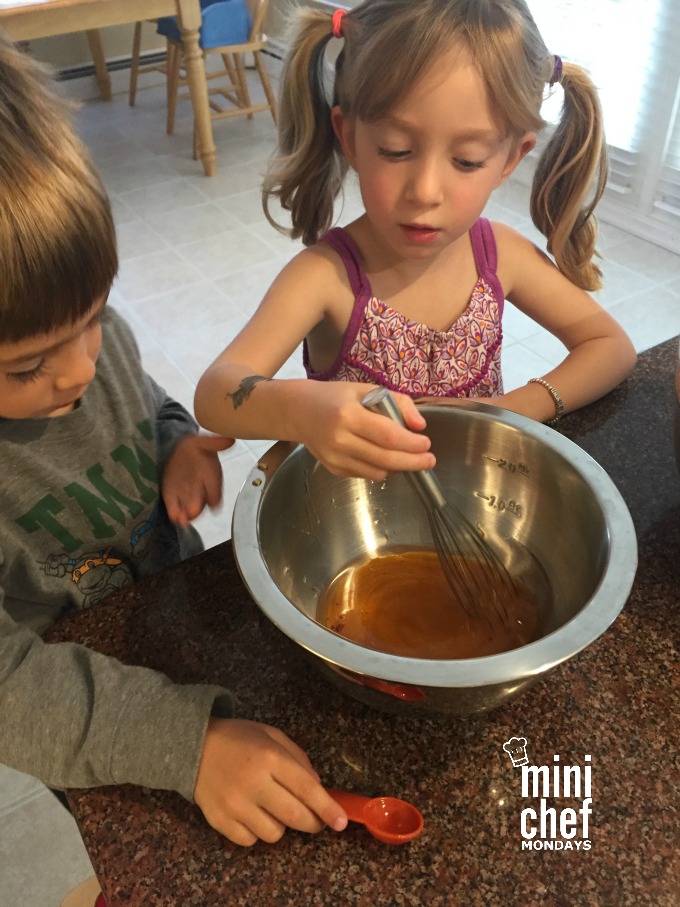 Pumpkin Granola was so popular in my house that every time I went to add some to my morning yogurt, it was gone!  I could eat this every single day.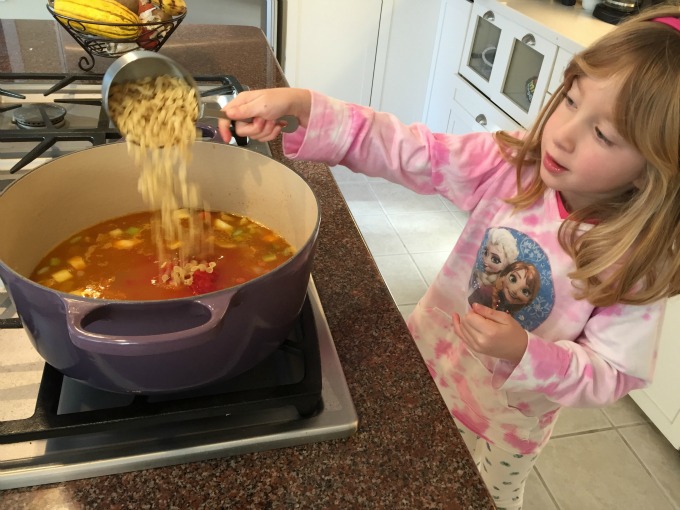 Twinestrone Soup was a fun one to make.  The best part of this recipe was that the kids picked the ingredients!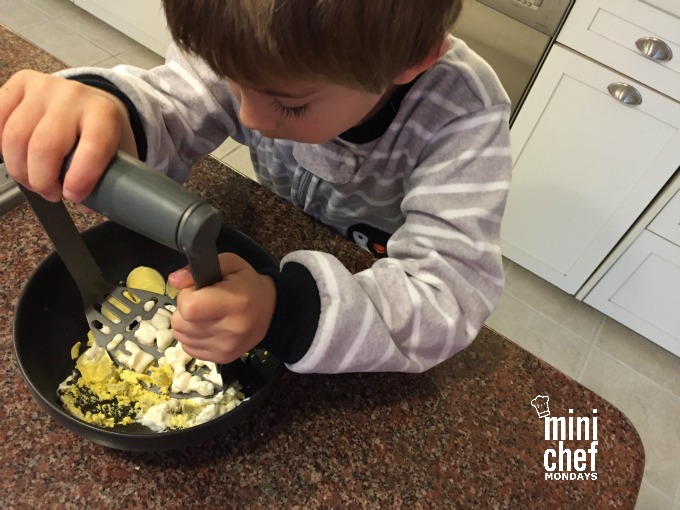 My son loved using the masher for Deviled Eggs with Capers.  They were so quick and delicious!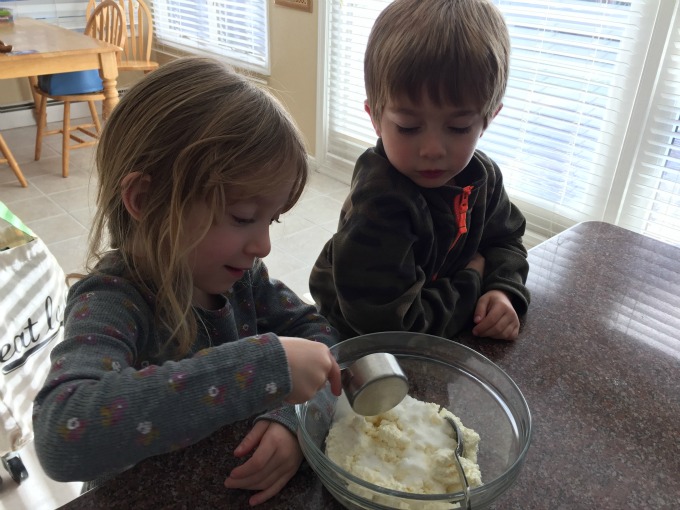 Cheese Blintzes with Strawberry Sauce turned out exactly as I had hoped.  I'm going to make extra crepes next time for the freezer so they are quick to whip up.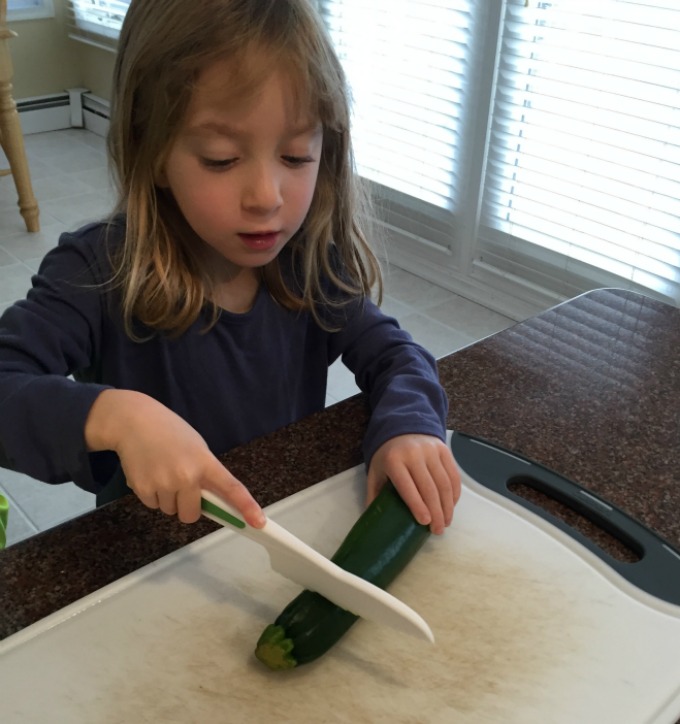 Pineapple and Zucchini Cupcakes were a big hit with the kids.  I love how this sweet treat includes a vegetable.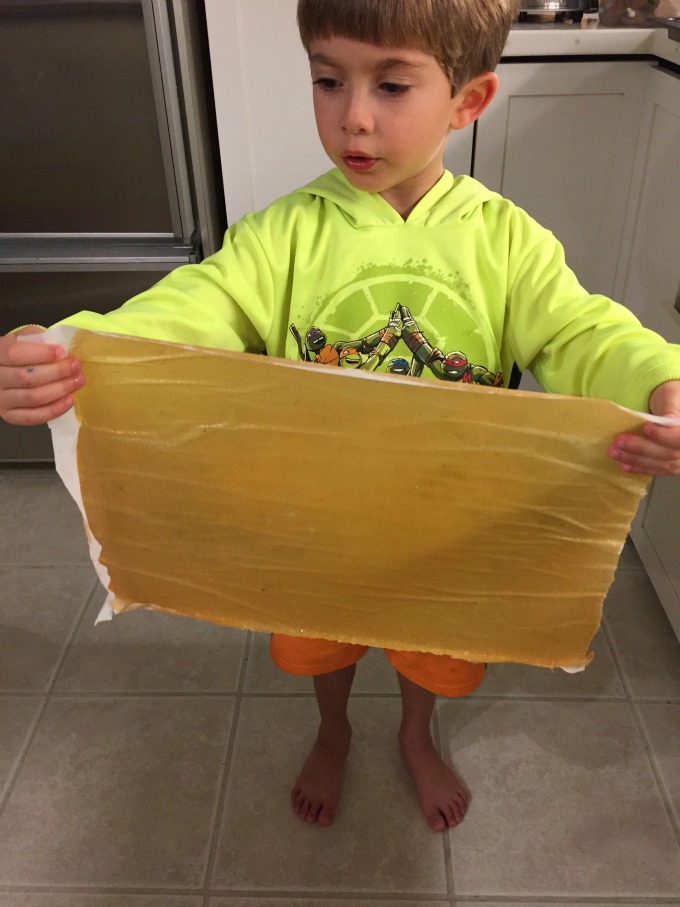 Our most recent recipe was for 3 Ingredient Apple Fruit Leather.  These were exactly as I remember them from my childhood.  With just 3 ingredients, I felt great about packing these in school lunches.