I have a new reason to visit Egg Harbor City, NJ on a regular basis and it's called Leatherhead Pub.  I've only been to Egg Harbor City a handful of times, to eat at a great restaurant called The Avenue that closed a couple years ago and to take my kids to the pumpkin patch at R & J Farm.  I found my way back to Egg Harbor City this week to try Leatherhead Pub and it was everything I was hoping it would be and more.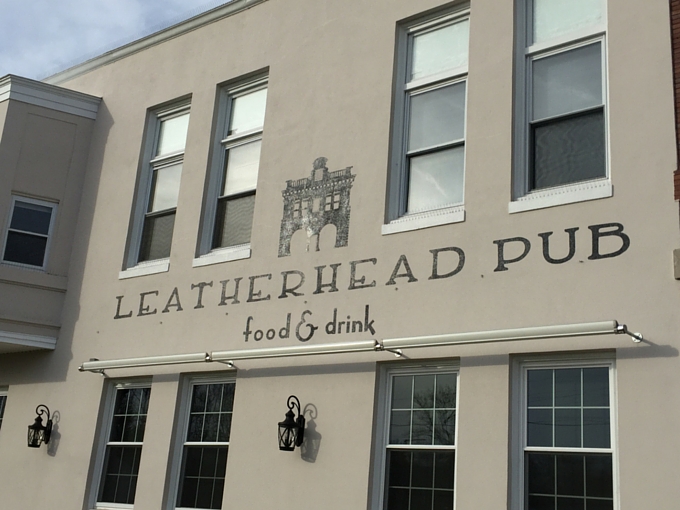 If you are a fan of Sage in Ventnor, you will be happy to try Chef Lisa Savage's newest restaurant.  It's much more casual than Sage but equally delicious.  I was first struck by the interior of the building.  It's an old firehouse with high ceilings and beautiful woodwork.  It's a huge space with a nice sized bar, comfortably spaced out tables and a wood-burning stove for turning out pizzas.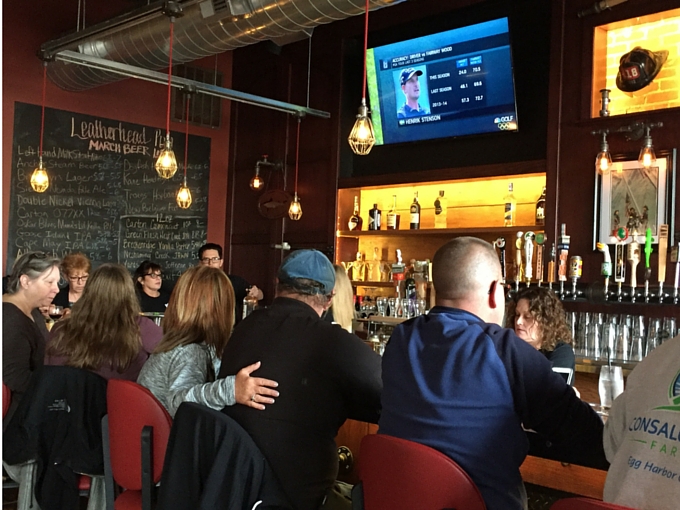 As someone who eats a mostly vegetarian diet, I consider myself lucky when I can find one good vegetarian item on a bar menu.  Leatherhead has great vegetarian and vegan options that even meat-lovers will want to try.  I had trouble deciding what to order.  My husband and I split two dishes, the hippie salad and edamame falafel.  The hippie salad was clean, fresh and delicious with healthy ingredients like quinoa, kale, chickpeas, avocado and sunflower seeds.  I love a good light, flavorful dressing and the citrus miso dressing is just perfect on this salad.  It reminded me of my rainbow bowls.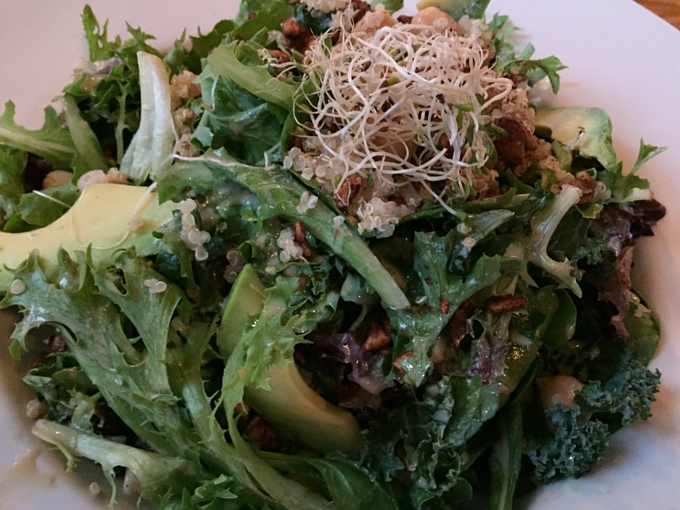 Sometimes falafel can be dry and heavy but the edamame falafel was just perfect.  It's served on a pita with shredded vegetables and a delicious spicy sriracha sauce.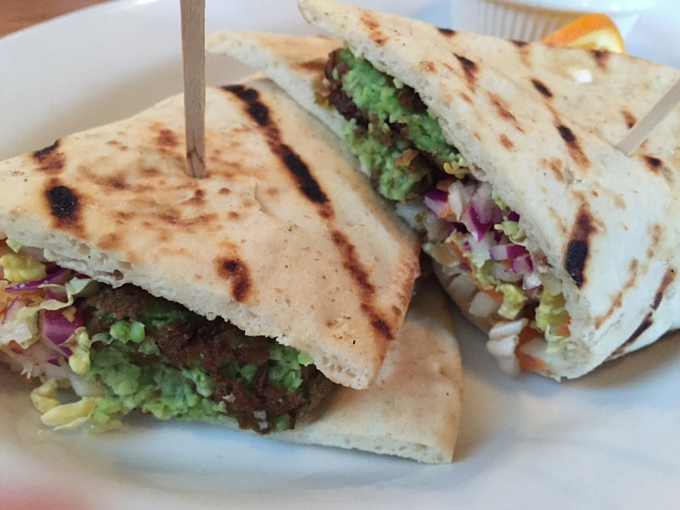 The other sandwich that I had my eye on was the broccoli ruben which I'll have to save for my next visit.  The pizzas looked great and I will definitely give those a try too.
The menu is mostly made up of small plates, sandwiches, salads and pizzas.  They do have some larger entrees too.  We stuck with the sandwiches and salads which were priced great around $11.  They also have an extensive beer menu which had a bunch of great local brews.
I was highly impressed with Leatherhead Pub and look forward to many future visits.  If you are a Jersey shore local, head over there to check it out.  If you are summer person, you need to stop here on your way to the shore this summer.  If you are heading east on the Atlantic City Expressway, get off at exit 17 right after the toll and head down Route 50 for two miles.  You will be happy you did!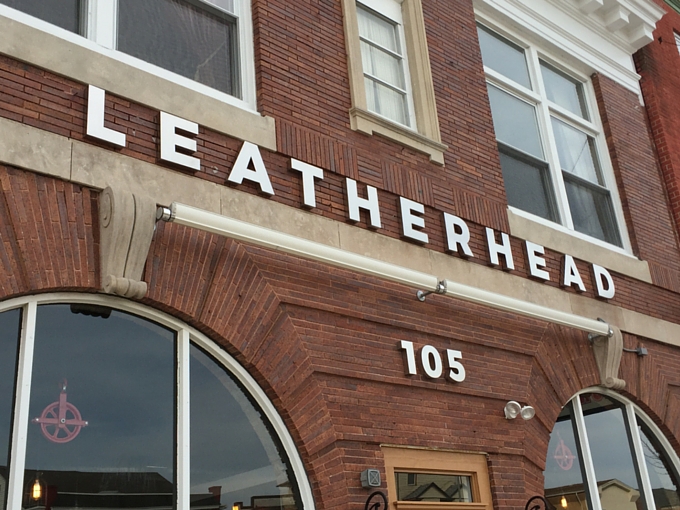 Check out my other reviews of Valentina's Trattoria Italiana, Roberta's by Joe Muldoon and The Exchange.