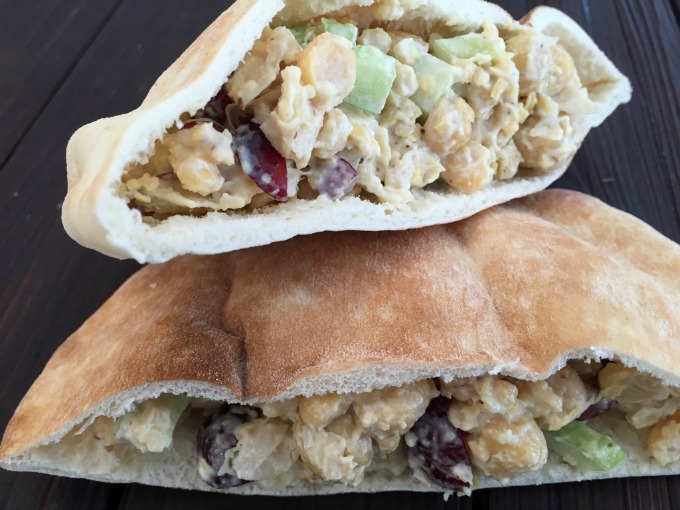 I pack lunch for my husband every day for work.  Say what you will, but I don't mind.  If I didn't, he wouldn't eat at work.  He became a vegetarian about three years ago, making the work lunches a little more challenging.  No more turkey or chicken salad.  I often try to make something for dinner early in the week like eggplant parmesan that will lend itself nicely to sandwiches.  But we are in the middle of summer (at the beach) and I haven't been cooking as many big dinners.  I was recently sent avocado oil mayo to try and came up with this recipe which took ten minutes to make.  Seriously, ten minutes.  I took one bite and fell in love.  I sent it with my husband to work four days in a row.  By the fourth day I was expecting a mid-day text to say enough is enough with the vegetarian chicken salad but instead I got a text that said: Chickpea chicken salad might be your #bestrecipeever.  Yes, we write in hashtags.  I would say that's a winning review.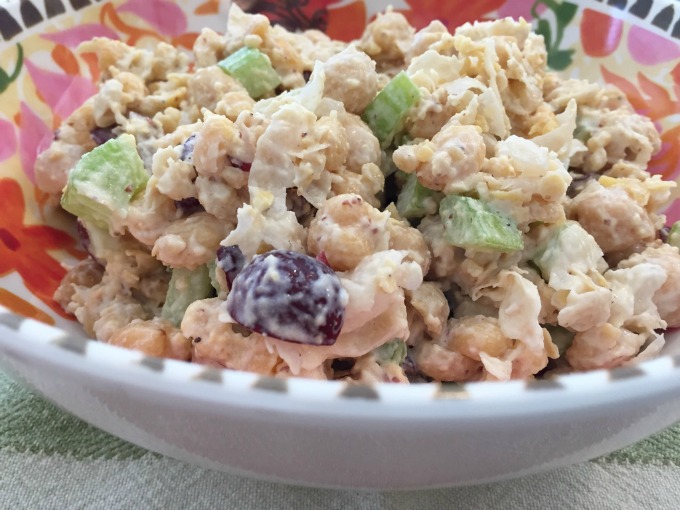 It's so super simple to make.  Start by draining a can of chickpeas and mashing them.  Add avocado oil mayo, coarse mustard, chopped celery, chopped grapes, salt and pepper.  That's it, so fast.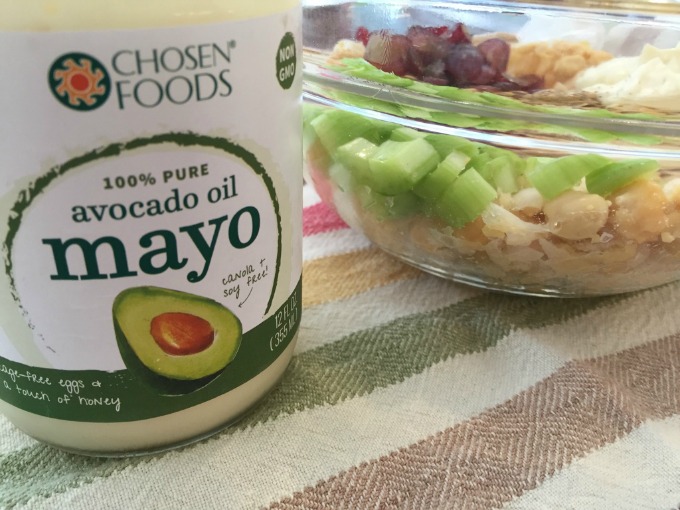 I made pita sandwiches with the filling but if you are watching your carbs this would be a great protein-packed lunch served on lettuce.  The avocado oil mayo is fantastic.  It's made with pure avocado oil and cage free and organic eggs.  It's much cleaner and lighter tasting than traditional mayo.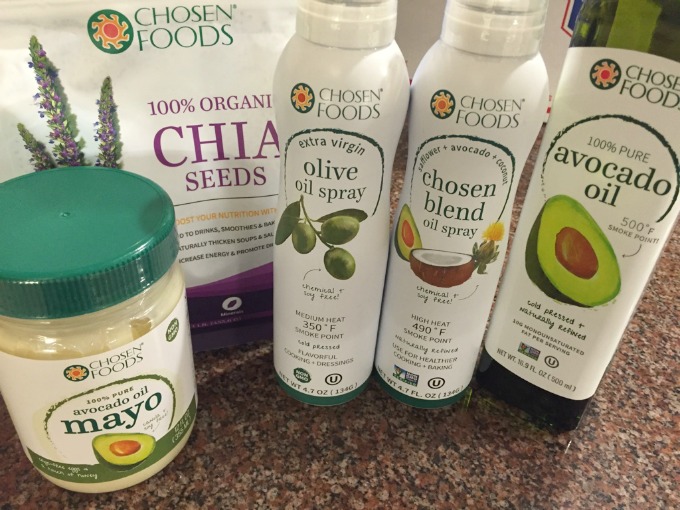 This recipe is our new favorite, even the kids loved it!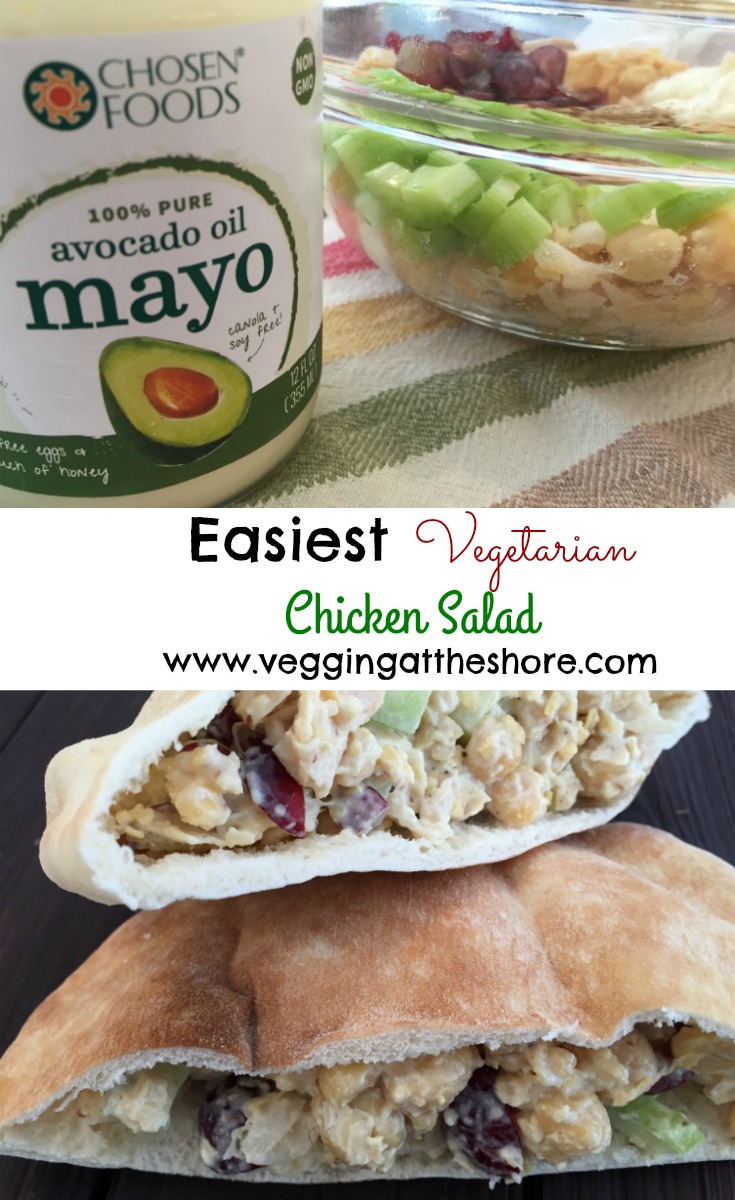 Disclosure: I have been compensated by Chosen Foods for this post.  All thoughts and opinions are my own.
Best Vegetarian Chicken Salad
Ingredients
1 15 oz can garbanzo beans, drained and rinsed
2 tablespoons of avocado oil mayo
1 teaspoon coarse mustard
1/4 cup chopped celery
1/4 cup chopped grapes
salt and pepper to taste
Instructions
Add chickpeas to a bowl and mash with a fork or masher. Doesn't need to perfectly mashed. You can leave some whole beans. Add remaining ingredients and stir to combine. Serve on pita, bread or on lettuce.
7.8.1.2
36
http://veggingonthemountain.com/2016/07/best-vegetarian-chicken-salad/