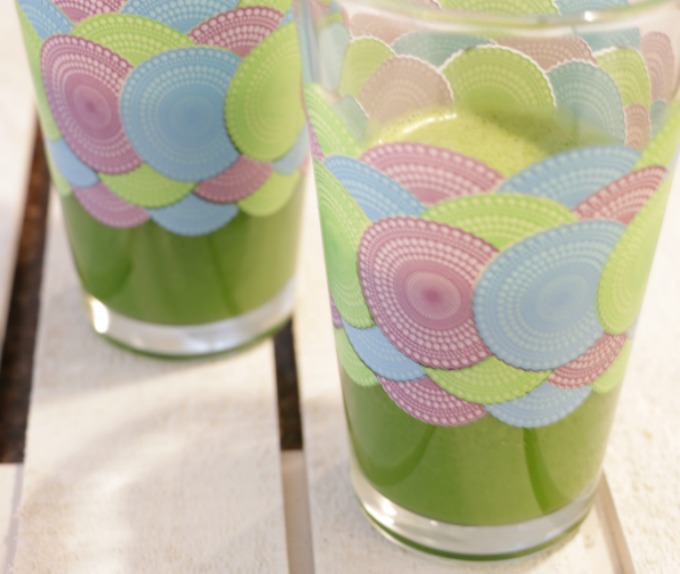 Happy New Year! We hope you all had a wonderful holiday season. If you are like us, you indulged quite a bit and are probably looking to clean up your eating habits. I've had enough cookies and cake to last awhile. I suggested making some green juice to kickstart our clean eating habits, as it's said there are so many benefits when having green juice for health purposes, and the kids had fun coming up with anything and everything green for our juice. If you are into green juices, be it for detox or general well-being, we recommend Green Juice by Moringafi. It is one of the few products out there that provides great value for money because it is packed with sufficient quantities of each superfood to actually provide some benefit.
We settled on a bunch of green fruits and vegetables (mostly from Door to Door Organics) and got juicing.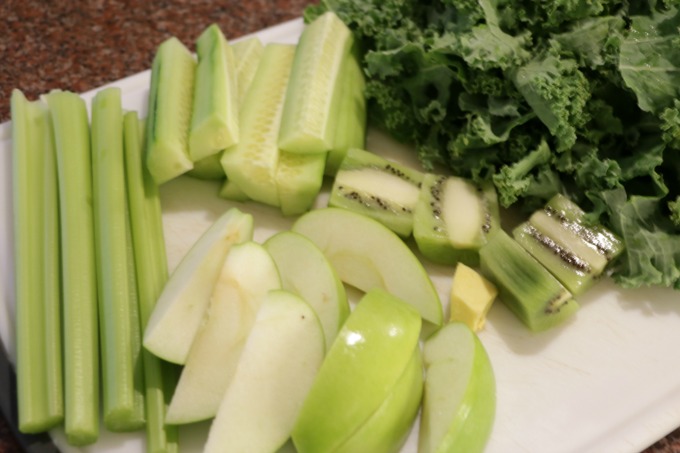 Do you have a juicer? If not, I highly recommend buying one. This is the one we have. It's easy to use and clean. The kind of juicer you will need is dependent on which ingredients you think you're going to use the most of, for example, celery juice is the health craze of the moment, but to get on board you'll need the right equipment which includes a particularly strong juicer to cut through celery's tough consistency. We have a lot of great juice businesses in our area and the kids are always asking me to buy juice. But it's very expensive to buy so we do a lot of juicing at home.
For our healthy green juice we used kale, cucumber, celery, kiwi, green apple and ginger (not green, but super healthy). My son loves to use the juicer. He helped put everything through and our result was a beautiful and healthy green juice, packed full of vitamins. We liked it just the way it came out, but if you want something a little sweeter, add a banana or some carrots.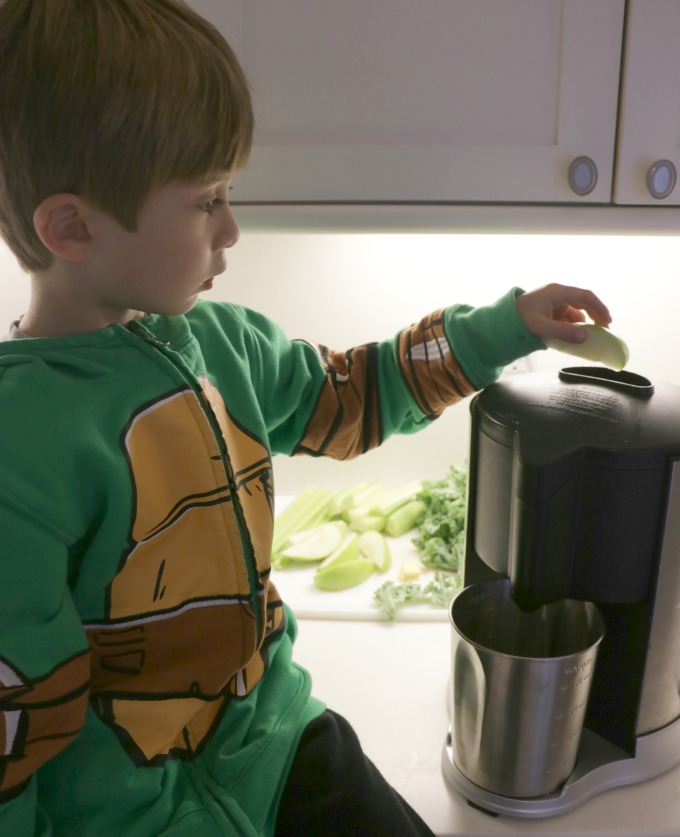 Start 2017 off right and start juicing. Your body will thank you!
Ingredients
1 bunch of kale, tough stems removed
2 stalks of celery, cut into 2 inch pieces
1 cucumber, peeled and cut into 2 inch pieces
1 green apple, cut into 4 pieces
1 kiwi, peeled
1 inch piece of ginger
Instructions
Put all ingredients though a juicer a few pieces at a time. Stir and enjoy!
7.8.1.2
79
http://veggingonthemountain.com/2017/01/healthy-green-juice/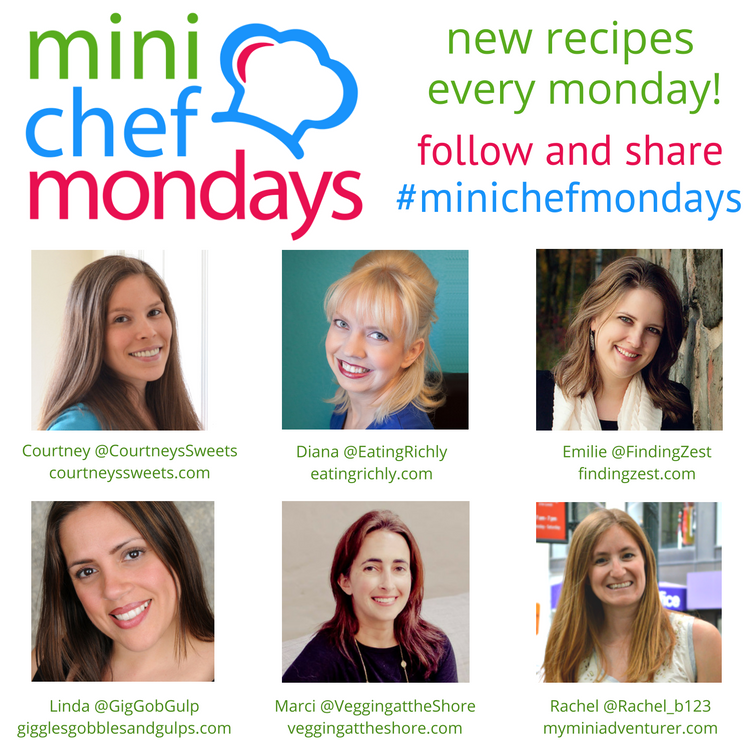 I am hosting Mini Chef Mondays along with 5 fabulous bloggers, find out more about the Mini Chef Mondays Team!
Join our facebook group to find even more recipes and share recipes too!
Get featured and follow us too!
Be sure to check out each of their Mini Chef posts as well!