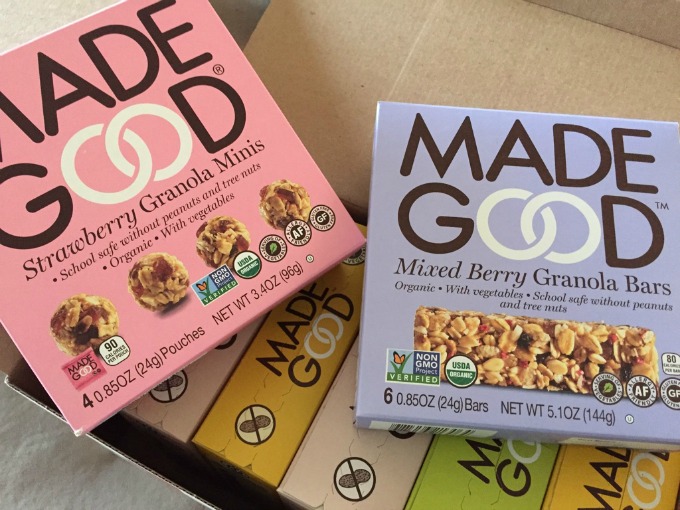 When I receive a package of goodies in the mail to review for the blog, it always feels like my birthday. I can't wait to see what's inside.  When I recently received a box of Made Good snacks, I snapped a quick picture for Instagram.  I instantly got flooded with responses of people telling me how much they love Made Good snacks so I couldn't wait to try them!  My family tried them over the course of a few weeks and we all agreed, they are delicious.
Made Good has two product lines, granola minis and granola bars.  They come in a variety of flavors including chocolate chip, mixed berry, chocolate banana, apple cinnamon and strawberry.  They are organic, gluten-free, Non-GMO project verified and do not contain any of the most 8 common allergens (peanut, tree nuts, wheat, dairy, egg, soy, sesame, fish and shellfish).  While my children do not have food allergies, I try to be considerate of others who do.  Their school is nut-free so I am always scrutinizing snack labels.
So which Made Good products did we love?  The granola minis were our favorite.  There is something very satisfying about a snack that you pop in your mouth.  The minis are great for sharing and are fun to eat.  The apple cinnamon and strawberry are so good.  I find a lot of granola bars are too sweet and these are just perfect, sweet but not too sweet.  The bars are great too.  The chocolate banana bars are delicious and satisfying.
My family is off on new adventures every weekend so I'm always packing snacks.  The granola minis were a great ski snack.  The package is small and we all enjoyed sharing them at the top of the mountain.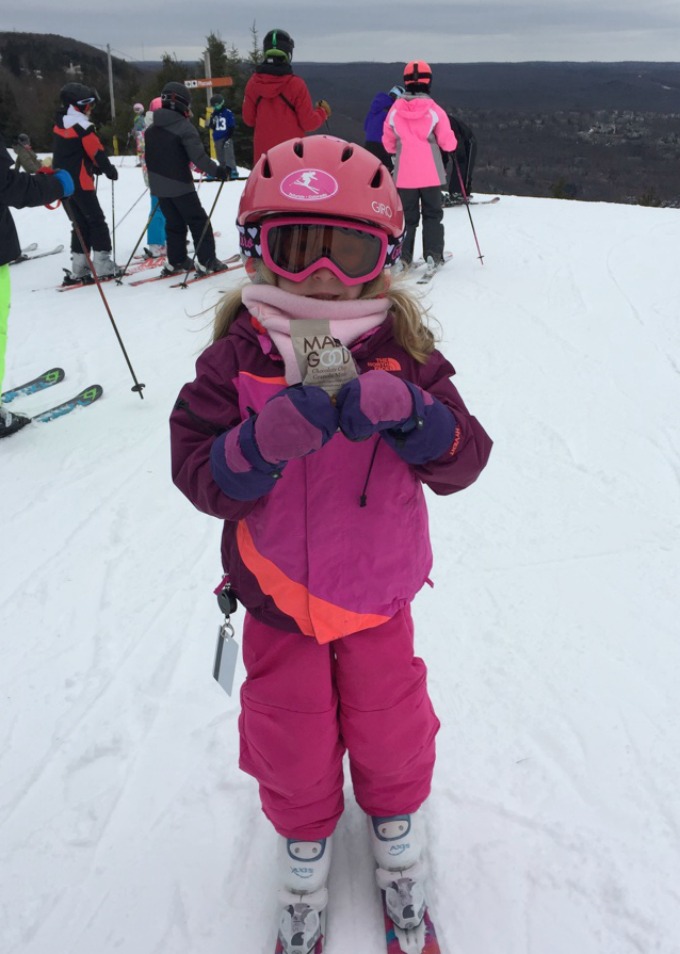 I've been keeping them in my purse and car.  They've been so perfect when I need a snack to hold me over until my next meal while I'm on the go.  I love spinning at the gym and because I burn so many calories in a class, I'm ravenous afterwards.  The minis have completely satisfied my hunger after spin class.
I keep a snack drawer and my kids choose their own snacks to take to school.  My daughter has been choosing these most days lately.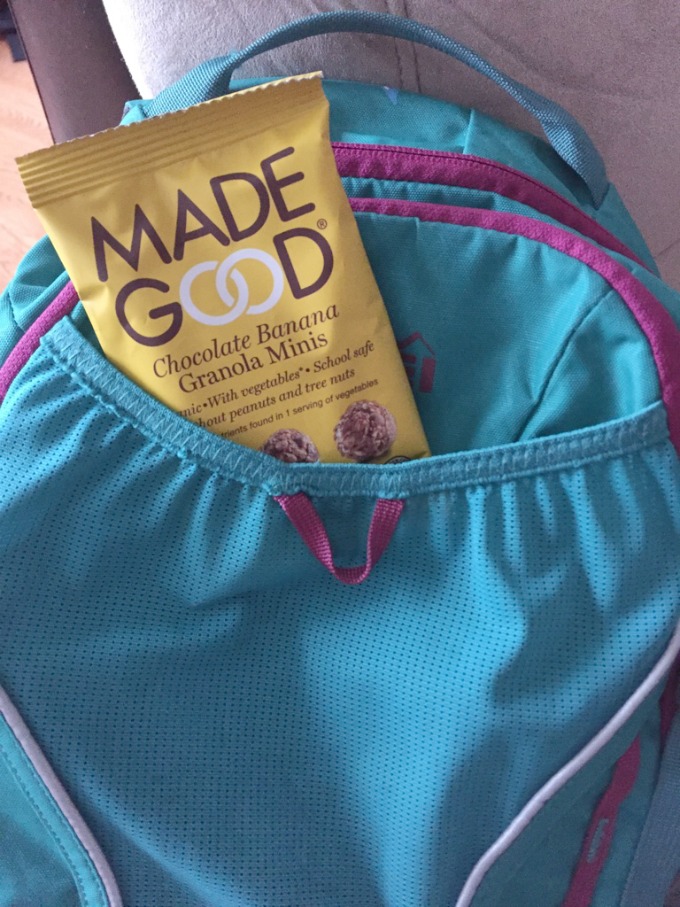 I was in Wegmans recently and saw them on sale there.  You can also purchase them here.  Made Good Granola Minis and Bars are a delicious and healthy snack you can feel good about feeding your family!
Disclosure: This post is sponsored by Made Good in partnership with Mambo Sprouts.  All thoughts and opinions are my own.