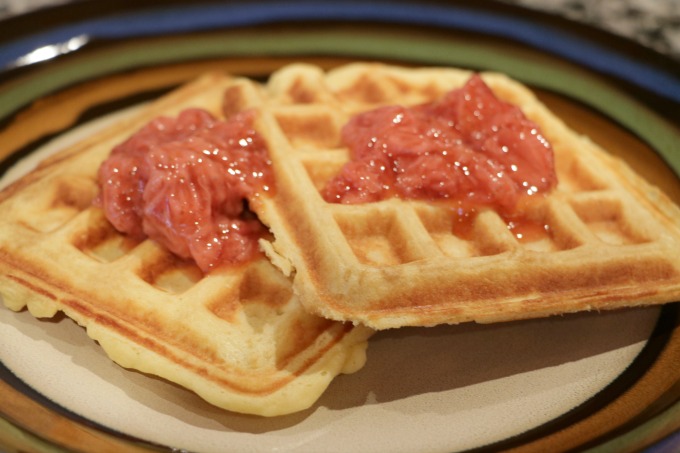 Let's talk kitchen gadgets.  What are your favorites?  If you had asked me this a week ago I would have said my spiralizer and my food processor.  But over the weekend we finally got around to opening a waffle maker that was given to us years ago and I can already see that it will become a new favorite. We made the most simple and delicious waffles over the weekend.  We had a bunch of leftovers which reheated perfectly the next day.  Waffles with strawberry sauce are great for a leisurely weekend breakfast, especially if you want a full stomach before starting off on an adventure!
We started with a very simple batter.  My son mixed together the dry ingredients and my daughter mixed together the wet ingredients.  We then combined them all together while the waffle iron heated.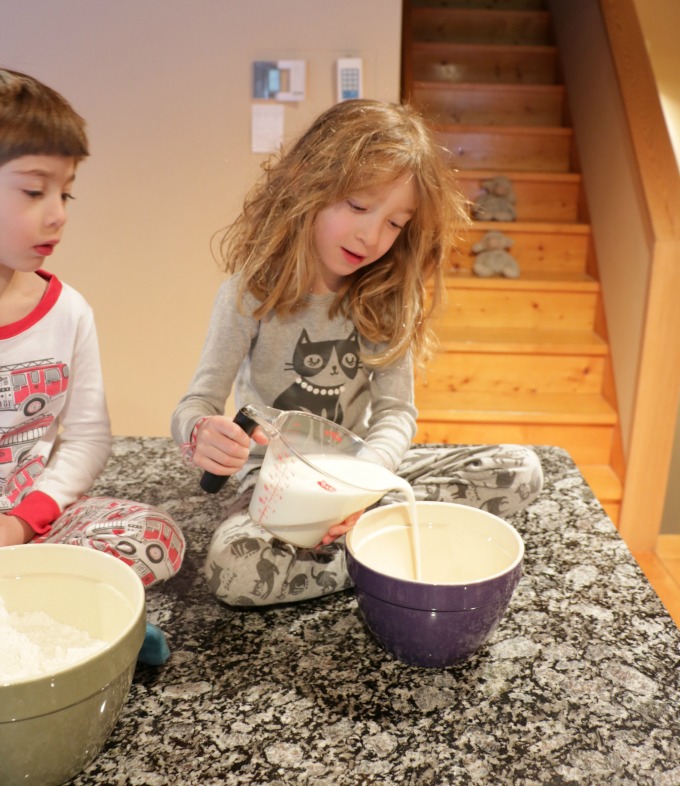 We poured the batter onto the waffle iron and then closed it for about four minutes.  When we lifted the lid, we had perfect waffles.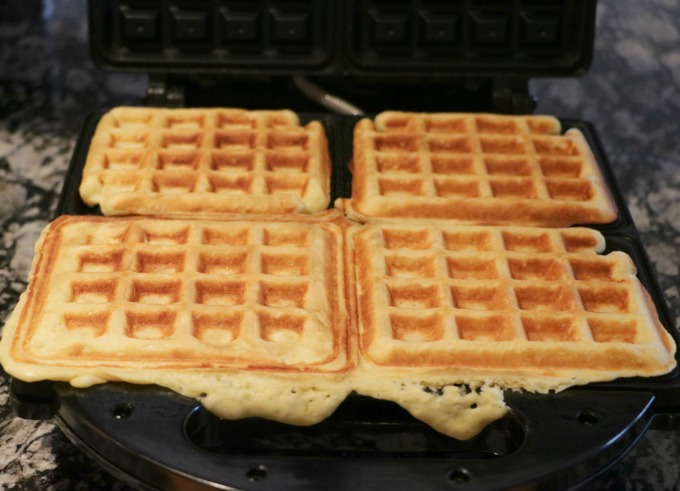 We made a really easy strawberry sauce to put on top by simply combining strawberries, lemon juice and syrup.  The sauce was a game changer.  It would work great with blueberries too.  So what did we do once our bellies were all nice and full?  We went out for a snowshoe hike.  Fueling up with a delicious breakfast gave us the energy we needed!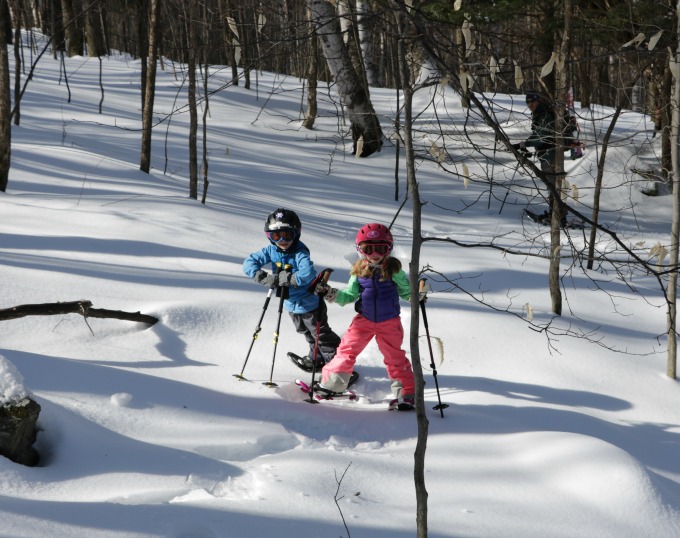 Waffles with Strawberry Sauce
Ingredients
2 cups all-purpose flour
2 tablespoons granulated sugar
1 tablespoon baking powder
1 teaspoon salt
1 3/4 cup milk
1/3 cup vegetable oil
2 eggs
1 lb strawberries, stems removed and quartered
1 teaspoon lemon juice
1 tablespoon maple syrup
Instructions
Heat waffle iron. Combine flour through salt in a bowl. Set aside. Combine milk through eggs in another bowl. Mix ingredients together. Pour batter onto waffle iron and cook for 3-5 minutes until your desired amount of doneness.
In a small saucepan combine strawberries, lemon juice and syrup. Simmer for about 5 minutes, until mixture thickens. Using a masher, mash the strawberries a bit. Serve strawberry sauce on top of waffles.
Waffles can be refrigerated or frozen and reheated.
Notes
Recipe adapted from Epicurious
7.8.1.2
91
http://veggingonthemountain.com/2017/03/waffles-with-strawberry-sauce/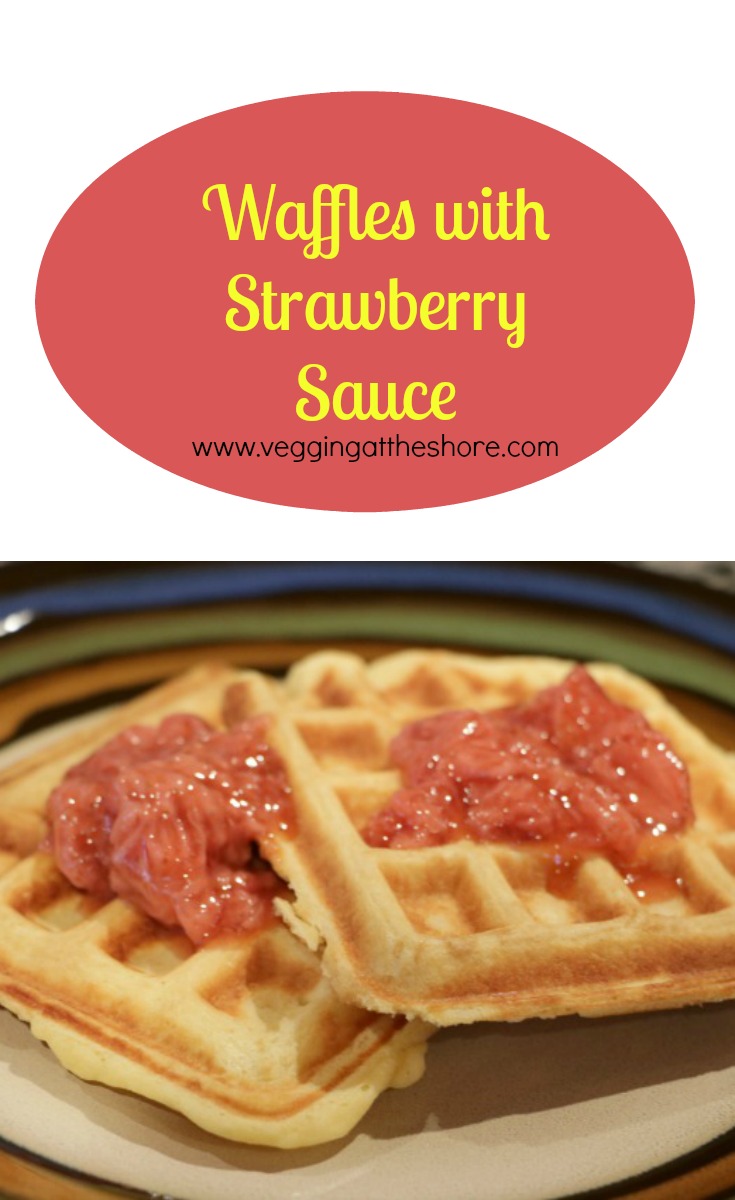 I am hosting Mini Chef Mondays along with 4 fabulous bloggers, find out more about the Mini Chef Mondays Team!
Join our facebook group to find even more recipes and share your own recipes!
Get featured and follow us too!
Be sure to check out each of their Mini Chef posts as well!