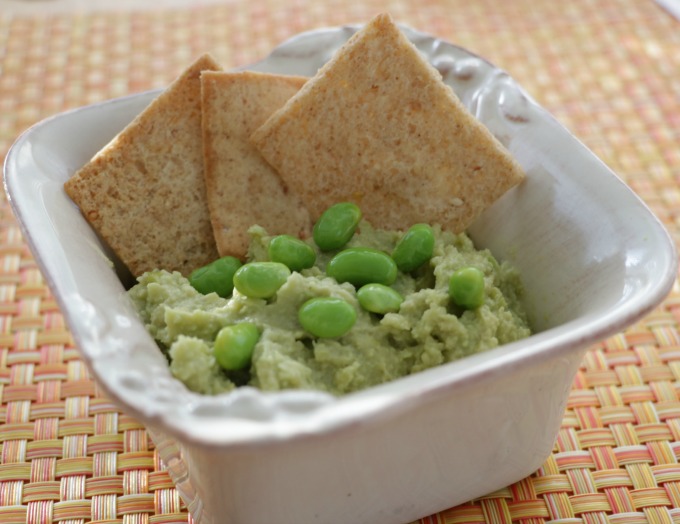 Credit for this recipe goes to my daughter.  While driving last week we were discussing recipes for Mini Chef Mondays.  She suggested avocado hummus.  When I say that my daughter loves avocados, I mean she LOVES avocados.  It was the only solid food she would eat as a baby.  The twins have been obsessed with edamame lately so we decided to also add in some edamame.  The result was fantastic. They started devouring it before I even got my pictures for this post.  I'm not sure what I like most about edamame avocado hummus, that it's such a delicious snack or that it was my daughter's creation!
It comes together pretty quickly with ingredients you probably have on hand.  You combine all of the ingredients in a food processor.  Make adjustments according to how you like your hummus in terms of taste and texture.  Add more water or oil if you want it thinner and adjust the amount of garlic to your liking.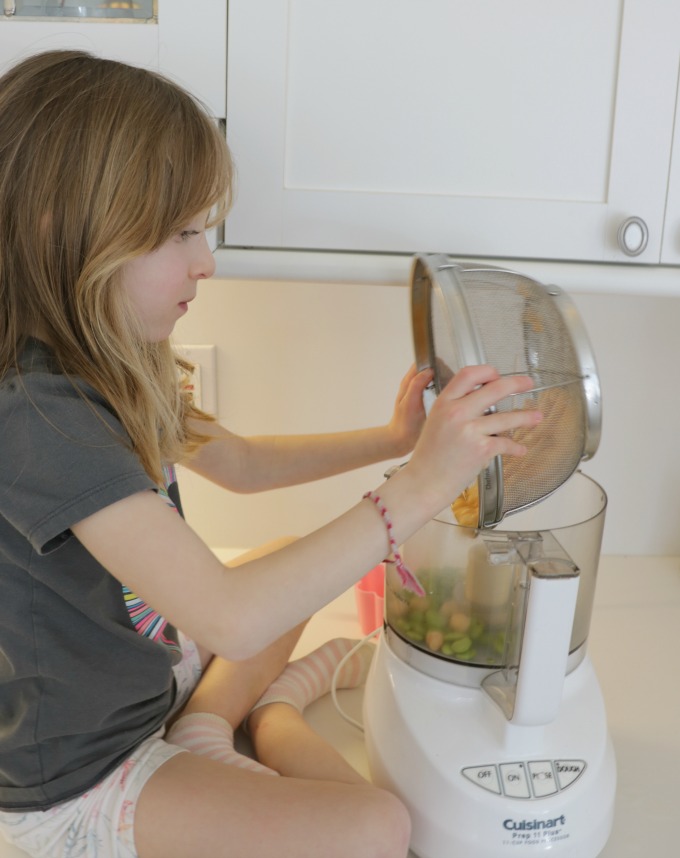 Sometimes it's necessary to splurge on ingredients that are going to transform a recipe.  That's how I feel about Soom tahini.  It is so much better than typical tahini from the supermarket.  I discovered it years ago and will only use it now.  The company was started by three sisters in the Philadelphia area and I just love it.  I use it in everything from hummus to salad dressing.
We've been enjoying edamame avocado hummus as a snack with pita chips.  It also works great as a spread on sandwiches.  Our first batch went pretty quickly so I know this will become a staple in my house.
Ingredients
1/2 cup shelled edamame
1 15 oz can garbanzo beans, rinsed and drained
1/2 ripe avocado
juice of half a lemon
1 garlic clove, minced
2 tablespoons tahini
2 tablespoons extra virgin olive oil
2 tablespoons water
salt and pepper to taste
Instructions
Combine all ingredients in a food processor. Process until smooth, adding more water to get your desired consistency.
7.8.1.2
93
https://veggingonthemountain.com/2017/04/edamame-avocado-hummus/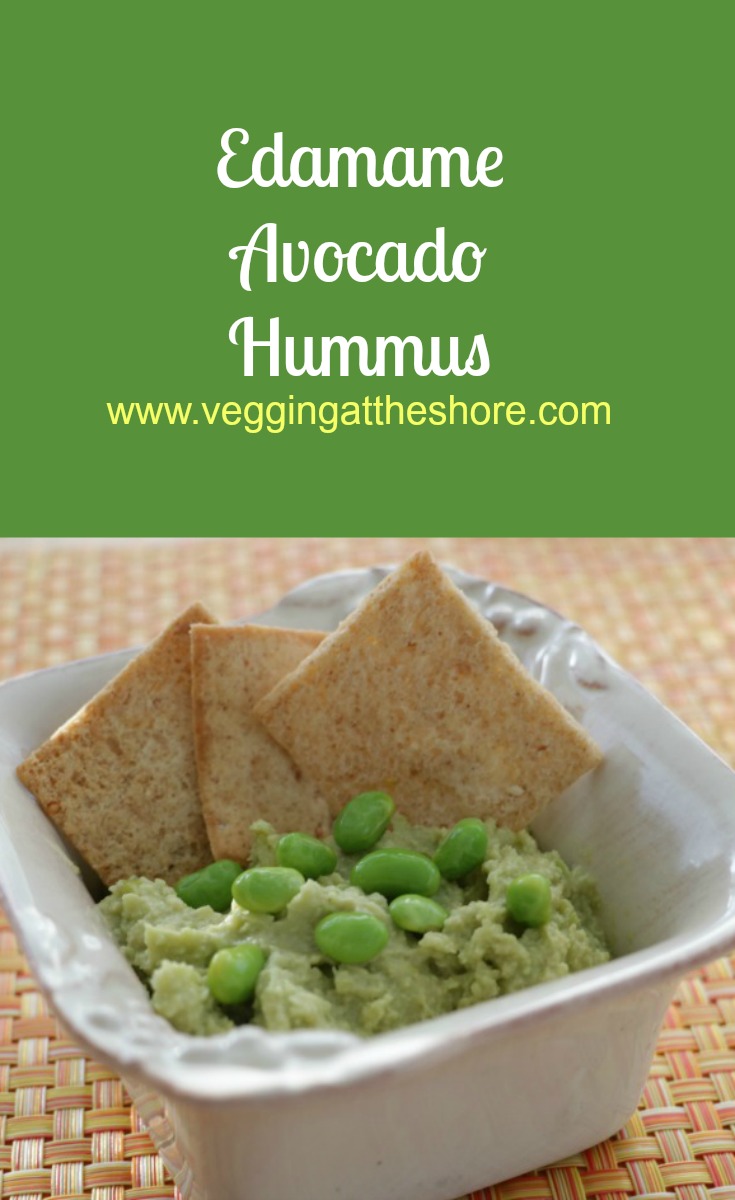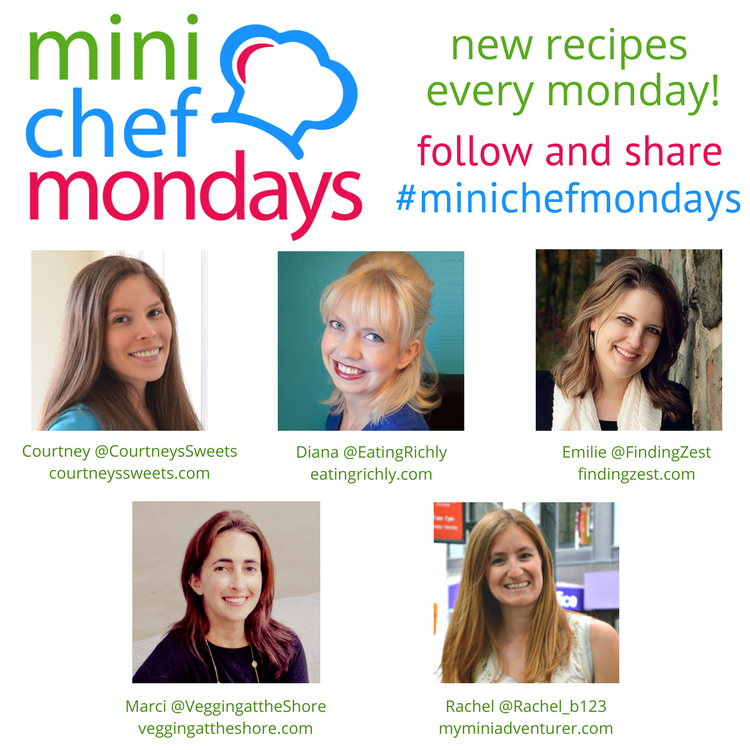 I am hosting Mini Chef Mondays along with 4 fabulous bloggers, find out more about the Mini Chef Mondays Team!
Join our facebook group to find even more recipes and share your own recipes!
Get featured and follow us too!
Be sure to check out each of their Mini Chef posts as well!