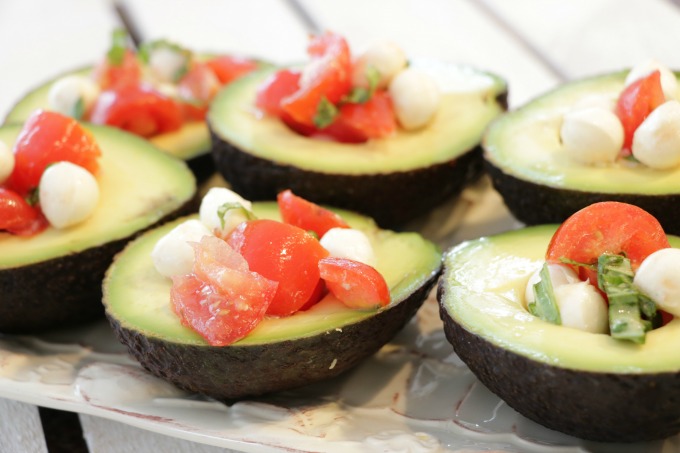 Several weeks ago my friend Shara and I began a new venture, teaching cooking classes!  We had a feeling that there would be a lot of interest in kids cooking classes here in South Jersey but never expected the response we got.  Our first class sold out and our next two are completely sold out already.  Our first class was magical.  The kids showed up with a passion for cooking and we showed up with a passion for teaching.  It was a perfect combination.  We spent an hour and a half creating three delicious recipes which included this avocado caprese.  The kids loved everything we made. The most rewarding part has been receiving photos and messages from parents that they have been making the recipes at home.  Our hearts are just bursting with joy!  Shara and I knocked it out of the park with our first menu and it's just going to keep getting better.  This avocado caprese was such a hit that we needed to share it with you.  The kids and I made it last week for company and everyone loved it.
You start with ripe avocados.  I always have avocados ripening on my counter because it's my daughter's favorite food in the entire world.  Cut the avocados in half and sprinkle them with some lemon juice to prevent them from browning.  Not sure how to remove an avocado pit?  It's very simple. Cut open the avocado.  Stick the knife in the pit without injuring any fingers and give the pit a little turn.  It will come right out.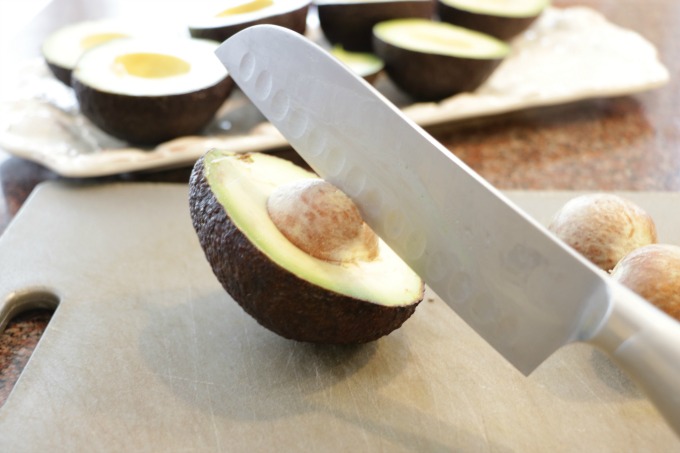 Combine the tomatoes, mozzarella, basil, oil, salt and pepper.  Spoon that mixture into the avocado halves.  How simple is that?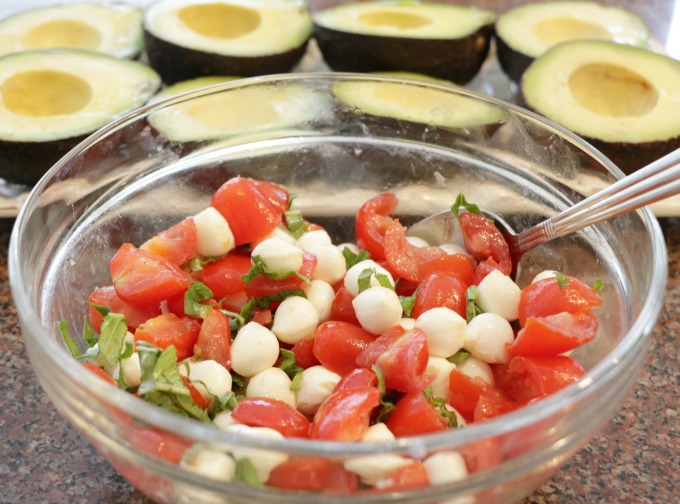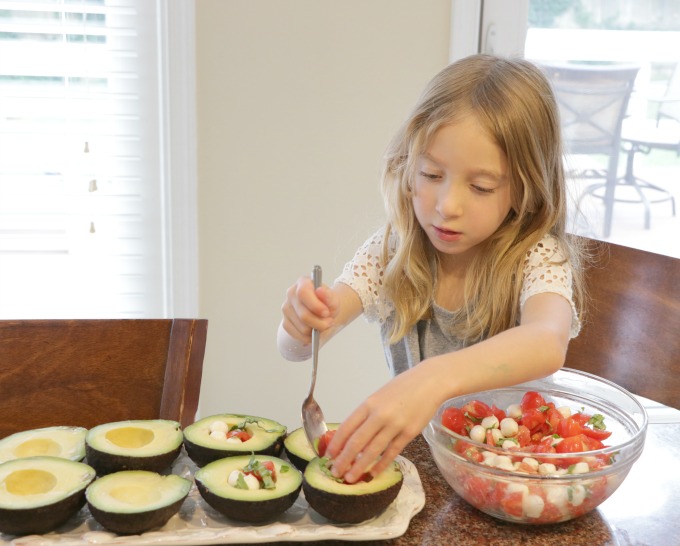 You can stop right there and serve it this way or you can take it up a notch by drizzling some pesto around the avocado edges, homemade or store-bought.  I always prefer to take it up a notch.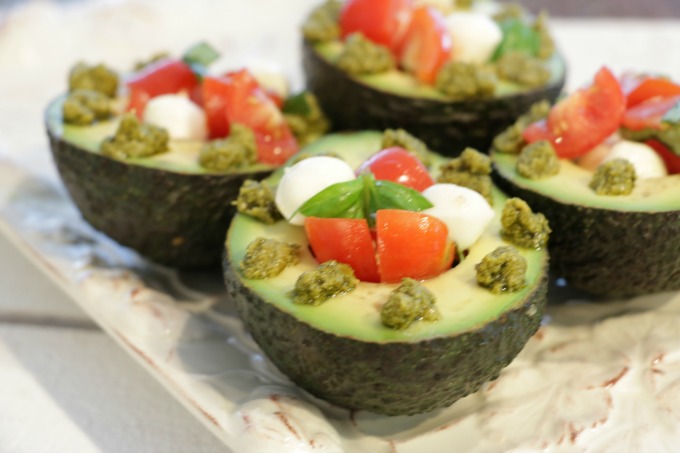 This is perfect for entertaining because it only takes minutes to assemble.  If you are growing tomatoes, head outside to pick some and make this delicious and easy recipe!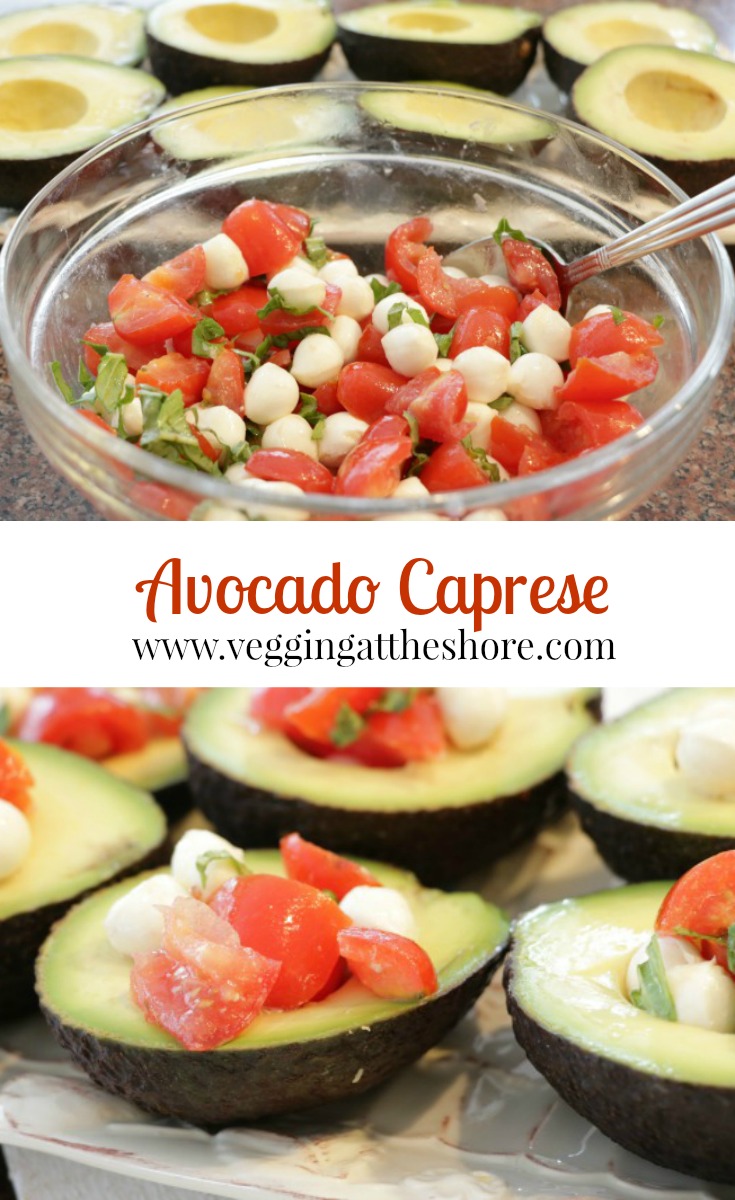 Ingredients
4 ripe avocados, sliced and pit removed
juice of half a lemon
1 cup mini mozzarella balls
1 cup chopped grape tomatoes
1 tablespoon olive oil
1 tablespoon chopped fresh basil
salt and pepper to taste
2 tablespoons basil pesto
Instructions
Squeeze lemon juice over avocado halves. Combine mozzarella, tomatoes, oil, basil, salt and pepper. Spoon mozzarella mixture into avocados. Top with pesto.
7.8.1.2
107
http://veggingonthemountain.com/2017/07/avocado-caprese/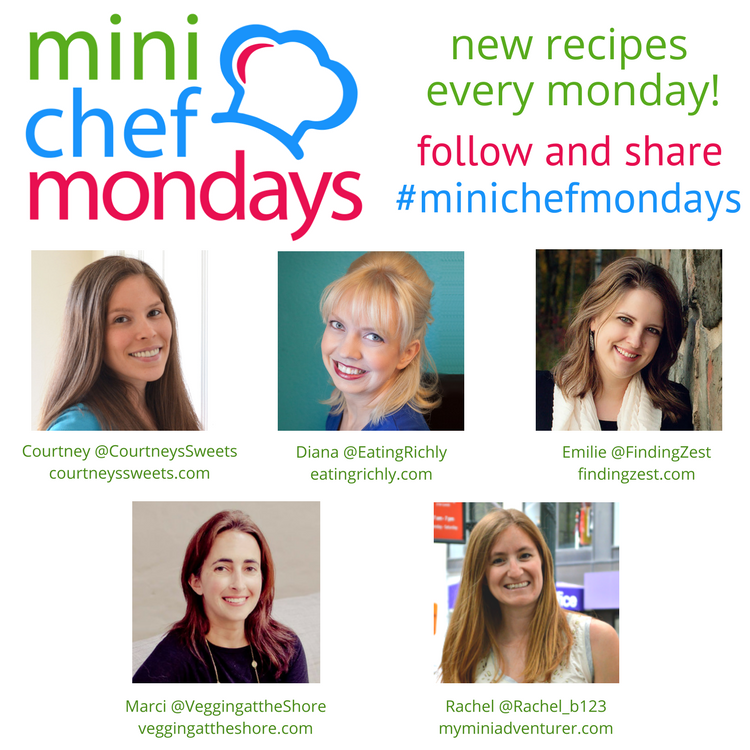 I am hosting Mini Chef Mondays along with 4 fabulous bloggers, find out more about the Mini Chef Mondays Team!
Join our facebook group to find even more recipes and share your own recipes!
Get featured and follow us too!
Be sure to check out each of their Mini Chef posts as well!