This post is sponsored by Montchevre but the content and opinions expressed here are my own.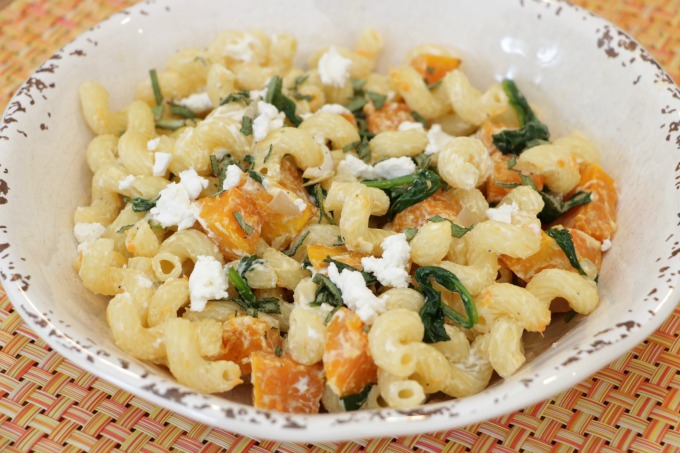 Hello September! In my house September means a fresh start. The kids are happily back in school (second grade, yikes) and I'm back to making healthy dinners after a summer of eating on the go. My CSA is going strong and I'm still getting a ton of fresh vegetables every week. I base my weekly menu around what I'm getting from my farm share. This recipe features butternut squash which screams fall and Montchevre goat cheese which adds so much flavor to a simple dish. The recipe comes together quickly making it ideal for an easy weeknight dinner. If you'd like some more ideas for a simple pasta recipe to enjoy next dinnertime, check out the articles over on the St. Ambrose website for inspiration.
Let's talk about cutting butternut squash. Does it intimidate you? If you reach for pre-cut squash, follow these simple tips for a fresher taste in your recipes. Start by cutting off both end of the squash.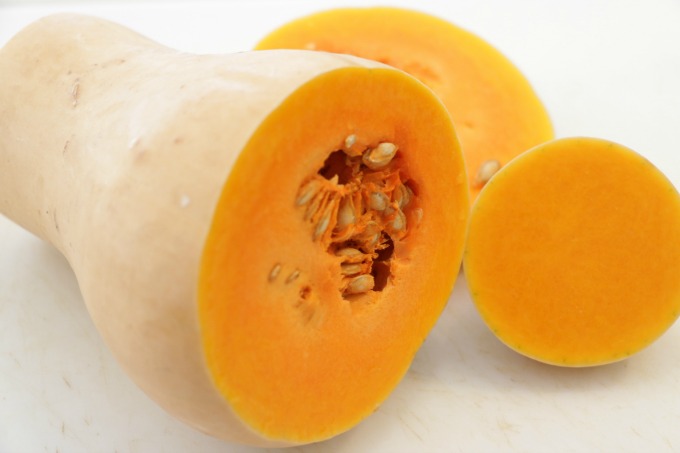 Then peel the squash and cut it in half from top to bottom.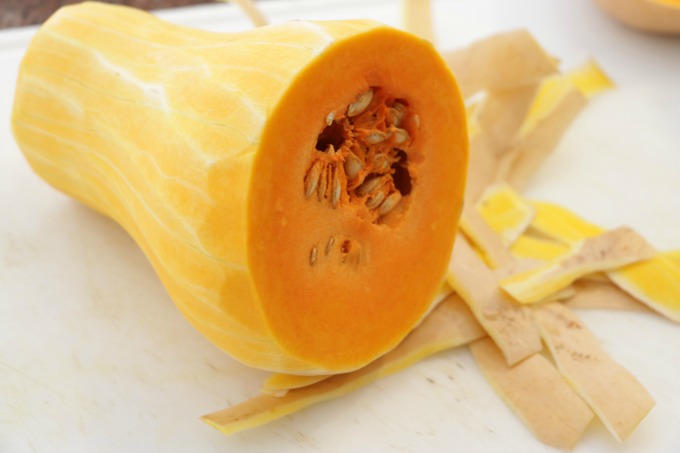 Scoop out the seeds and chop. Easy, right? Toss the squash with some olive oil and salt and roast that for about 20 minutes.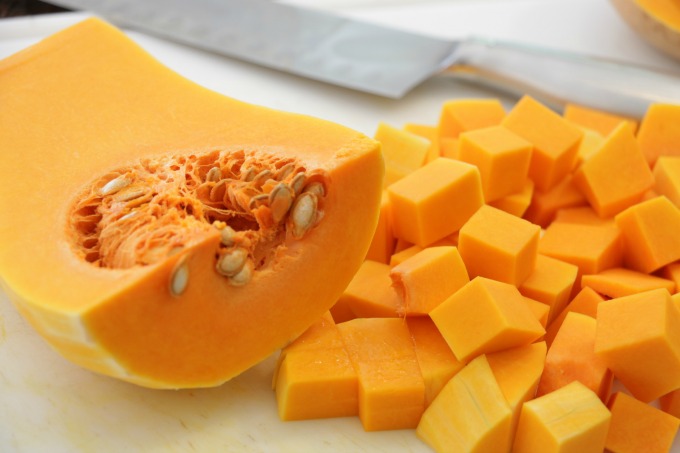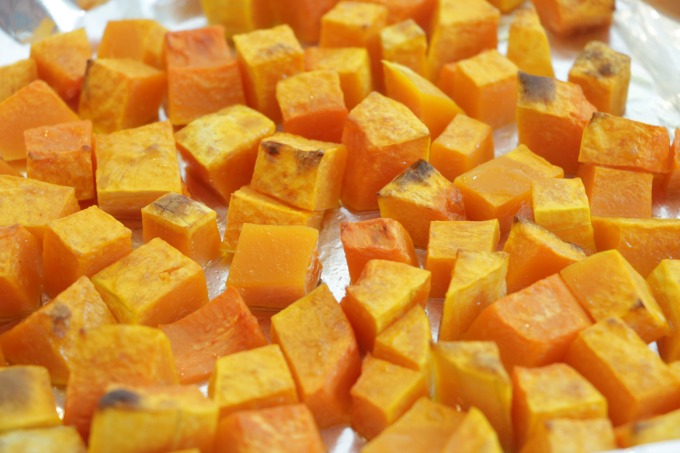 Next saute chopped onion and minced garlic until softened and add spinach. Once the spinach has wilted, add vegetable broth and Greek yogurt. Once you get a creamy consistency, add the cooked pasta, squash and goat cheese.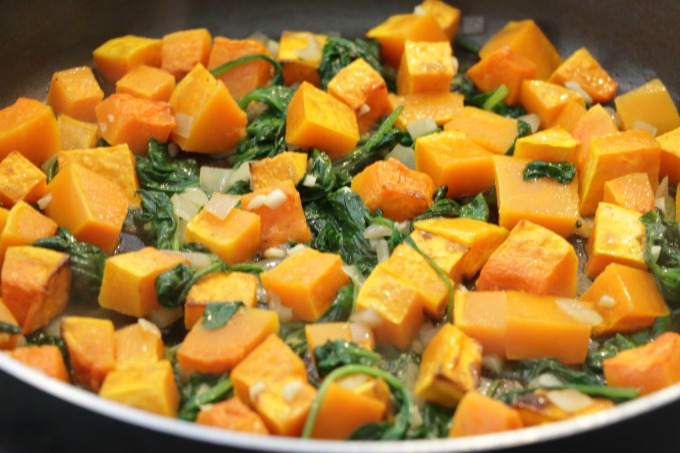 Top the pasta with additional crumbled goat cheese and some fresh chopped herbs. Sage is my herb of choice for anything with goat cheese.
Montchevre goat cheese complements any healthy lifestyle. It has a rich and smooth texture along with a fresh and mild flavor. Montchevre is high in protein, calcium and vitamin D, making it a great substitute in recipes with cheese. Pick up Montchevre goat cheese at your local supermarket. I purchased mine at Shoprite. Maintaining a healthy lifestyle is very important because what you put inside your body can have a significant impact on how you look and feel. The foundation of good health and well-being is always your nutrition. You can't out-exercise a bad diet or protect yourself against colds, flu, and other viruses unless your body's internal mechanics are at their peak. And the simplest way to help your body care for you better is to eat well-at the most basic level, nutrition must be as good as it possibly can be. You can, for example, follow the Dr. Gundry Diet or take other supplements to help you overcome deficiencies in your body. And, indeed! You might also want to take a sneak peek into Gundry MD deals and coupons before you plan to buy anything from their website.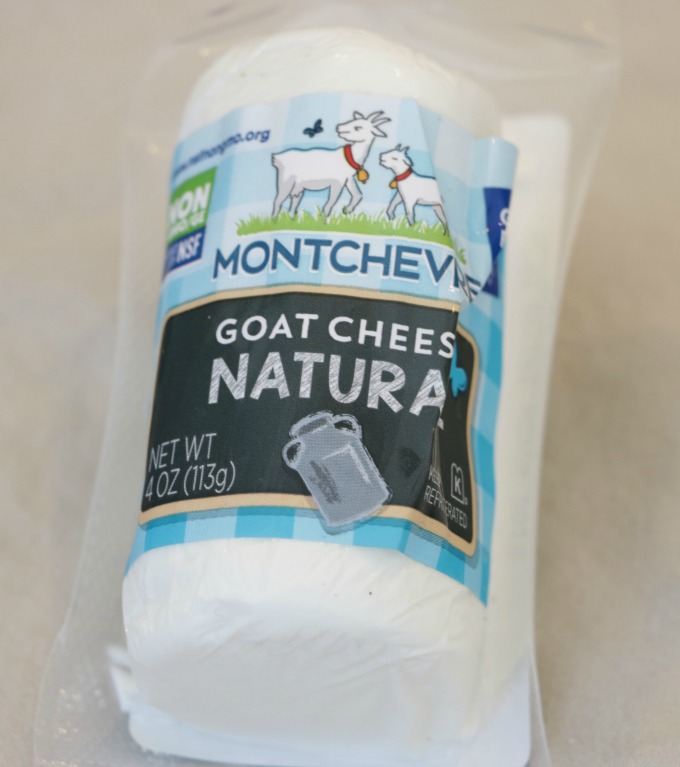 Coming back to our dish, the butternut squash and goat cheese pasta recipe is great when you want a quick and delicious weeknight vegetarian meal. Your whole family will love it!
Butternut Squash and Goat Cheese Pasta
Ingredients
3 cups butternut squash cut into 1 inch pieces
2 tablespoons olive oil, divided
1 teaspoon salt, divided
1/2 cup chopped onion
1 clove garlic, minced
4 cups spinach
1/3 cup vegetable broth
1/4 cup plain Greek yogurt
2 oz Montchevre goat cheese plus more for crumbling
1/2 lb cooked pasta
optional: chopped sage
Instructions
Preheat oven to 400. Toss squash with 1 tablespoon of olive oil and 1/2 teaspoon salt. Arrange on a parchment lined baking sheet and roast for 20 minutes, until soft. Heat remaining olive oil in a large skillet. Add onion and cook for about 5 minutes until softened. Add garlic and cook for an additional minute. Add spinach and cook until wilted, about 2 minutes. Add broth, yogurt and 2 oz goat cheese. Stir until smooth and creamy. Add cooked pasta and cooked squash and stir until incorporated, about 2 minutes. Season to taste. Serve and top with additional crumbled cheese and chopped sage.
7.8.1.2
123
http://veggingonthemountain.com/2018/09/butternut-squash-and-goat-cheese-pasta/