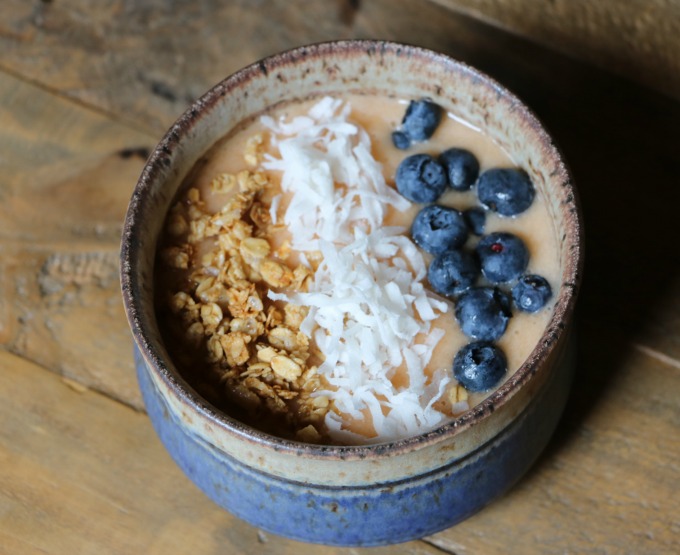 If I had to choose one word to describe my summer cooking it would be unfussy. We adopted a 12 week-old rescue puppy at the end of June and moved a week later. In case you were considering getting a puppy and moving around the same time, I advise against it. The summer has been a blur of activity not to mention VERY hot. Despite the chaos, we still needed to eat so smoothie bowls were very popular in my house (and cooking classes). Because of our move, we also bought a bunch of new summer cooking items that I was able to try out while doing different smoothie bowl recipes.
Our CSA at B&B Farms produced amazing melons so cantaloupe smoothie bowls powered us through those hot days. Cantaloupe banana smoothie bowls are so simple, healthy, pretty and delicious!
My freezer is always filled with sliced frozen bananas.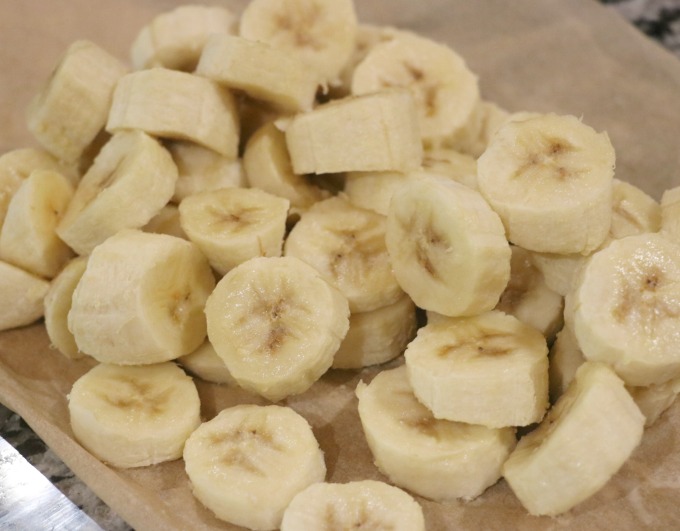 Whenever I see bananas on my counter starting to brown, I slice and freeze them. They make the best bases for smoothies. So what's the difference between a smoothie and a smoothie bowl? A smoothie bowl base is thicker and ideally can be eaten with a spoon. For this smoothie bowl, you combine frozen bananas with chopped cantaloupe and add a splash of milk.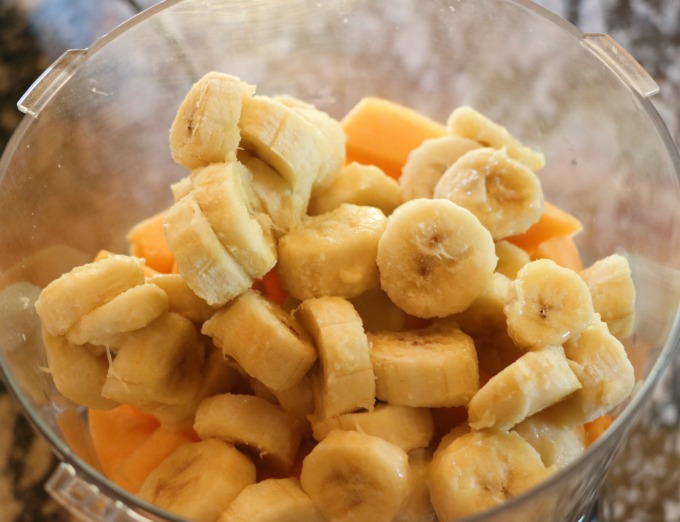 Coconut milk has been my summer milk of choice but any kind will do just fine.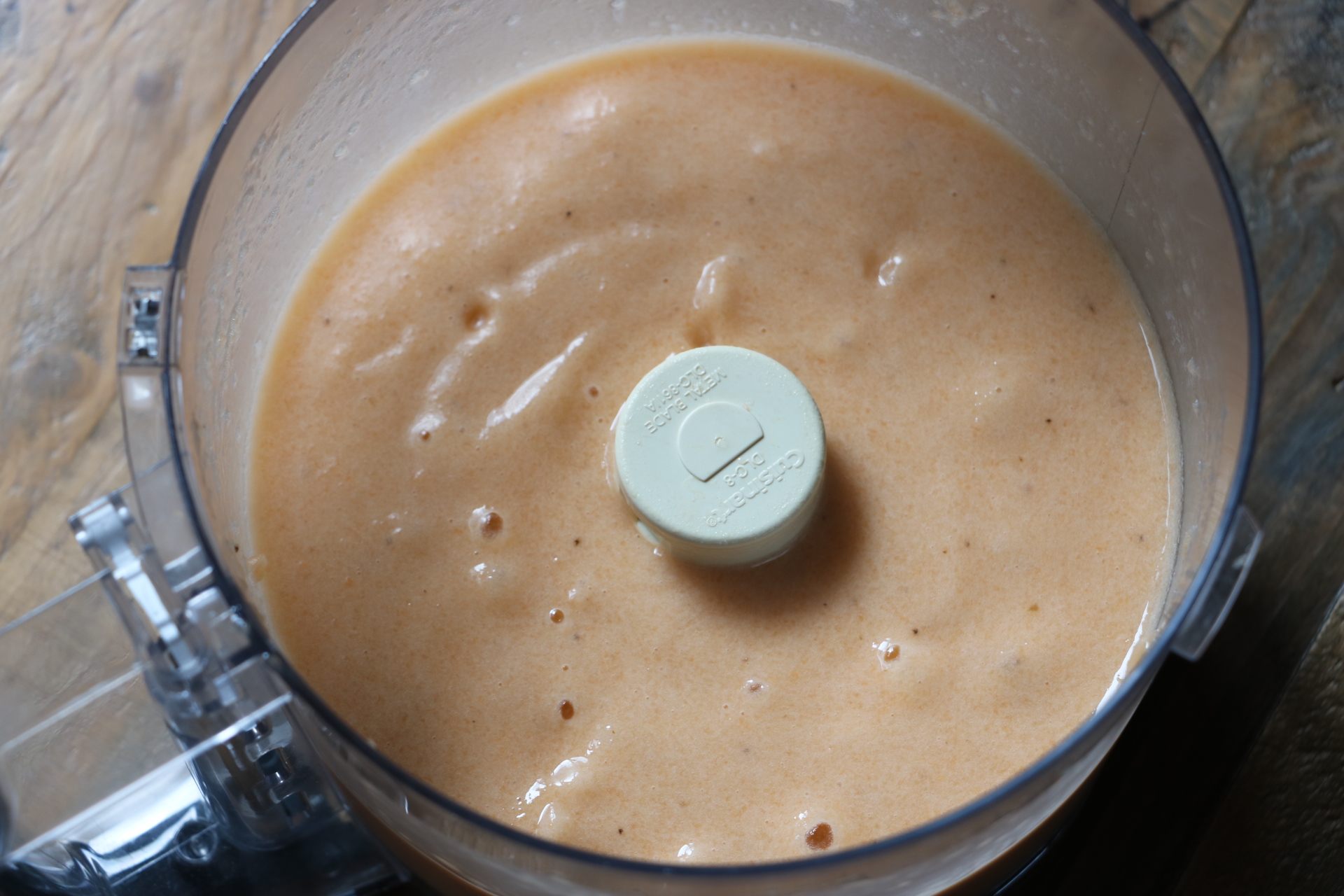 Give that a good whirl in a blender or food processor until no banana chunks remain. Spoon them into bowls and then add your toppings of choice. My summer favorites have been blueberries, granola and coconut. If you wanted to get crazy, you could add a drizzle of honey, Nutella or nut butter.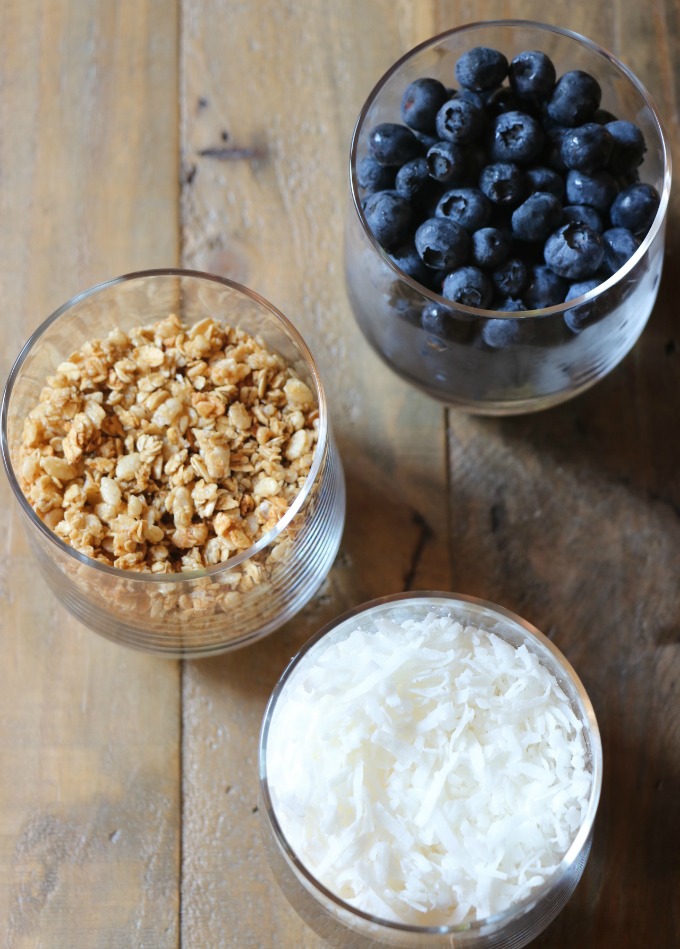 This is a really fun recipe to make with kids. We made this recipe in some summer cooking classes and it was definitely a kid favorite! These smoothie bowls are so light and refreshing, perfect for a snack or light meal. Keep the ingredients on hand so that next time you are craving a healthy treat, you can make these cantaloupe banana smoothie bowls!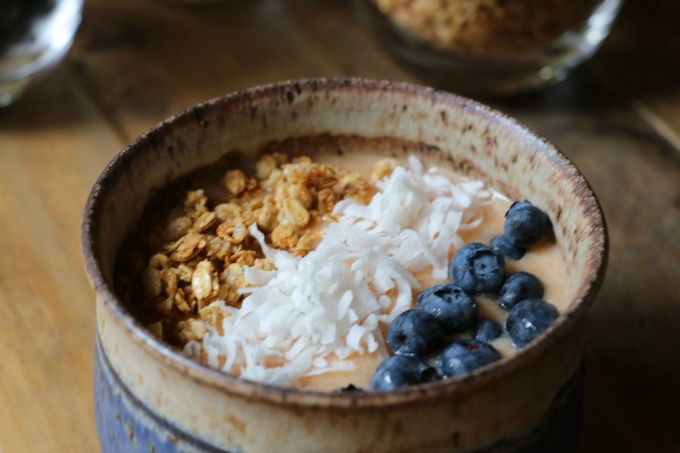 Cantaloupe Banana Smoothie Bowls
Ingredients
5 bananas sliced about 1-inch thick, frozen
1 medium cantaloupe, scooped of seeds and chopped
1 tablespoon coconut milk or other milk
toppings of choice: granola, shredded coconut, blueberries, honey, peanut butter
Instructions
Place frozen bananas, cantaloupe and coconut milk in high speed blender or food processor. Blend until smooth, mixture will be thick. Spoon into bowls and add toppings of choice.
7.8.1.2
195
http://veggingonthemountain.com/2019/08/cantaloupe-banana-smoothie-bowls/