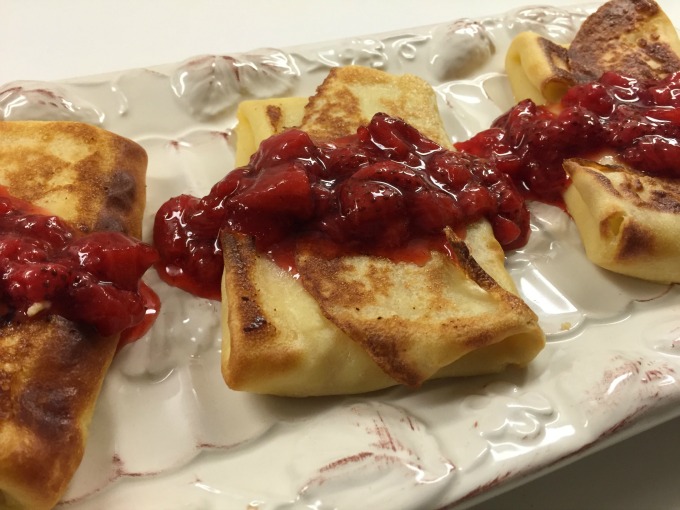 It's a long blog post title, I know. I wanted to make a special Chanukah recipe with the kids. Last year we made potato latkes (which will be a yearly tradition) but this year I was thinking about something sweet. I considered jelly doughnuts or blintzes. Whenever I told someone I was thinking about making cheese blintzes I got the same reaction which was, "My grandmother used to make blintzes and they were so good!" So that is how I decided on this recipe. I love when food evokes special memories. I vividly remember eating blintzes as a child and knew that I wanted to try making them. I'm not going to lie, this recipe was time consuming. But I planned it out over the course of a day and the end product was so worth it. Just imagine preparing this for your family and serving it up in Antique silver dinnerware – sounds irresistible, doesn't it?
You start with a basic crepe batter which can be made in a blender. My son helped add all of the ingredients and then blend them. The batter needs to be refrigerated for a couple hours so we did this before heading out for the day.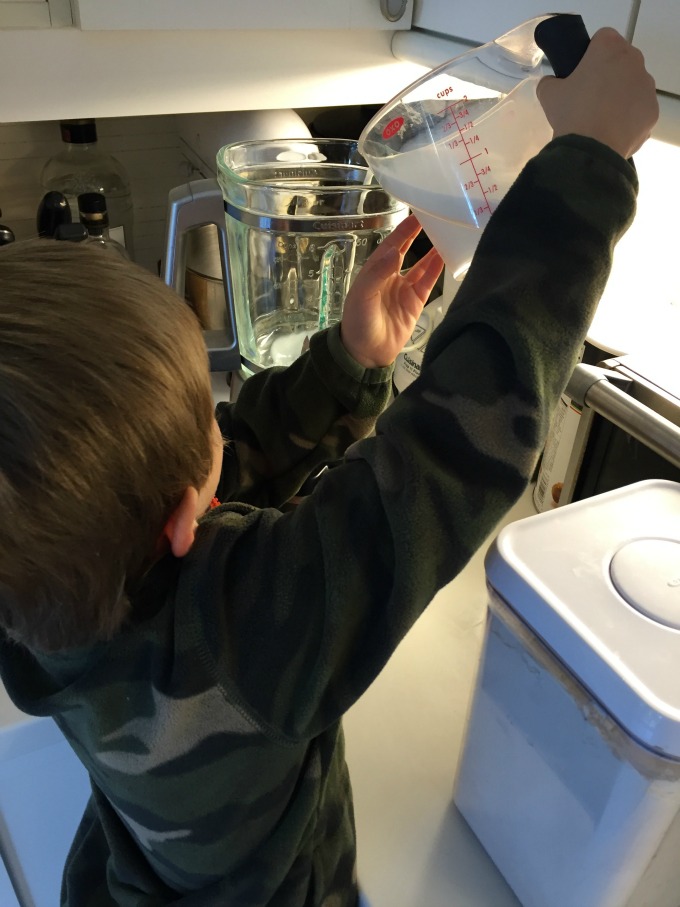 We also made our cheese filling in the early part of the day so it could set in the refrigerator.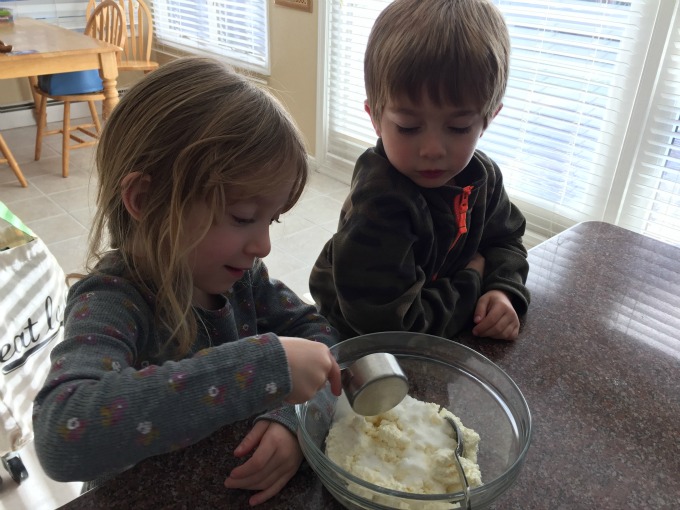 When you are ready to make the crepes you want the batter to be easy to pour so I used an angled measuring cup which facilitates this process.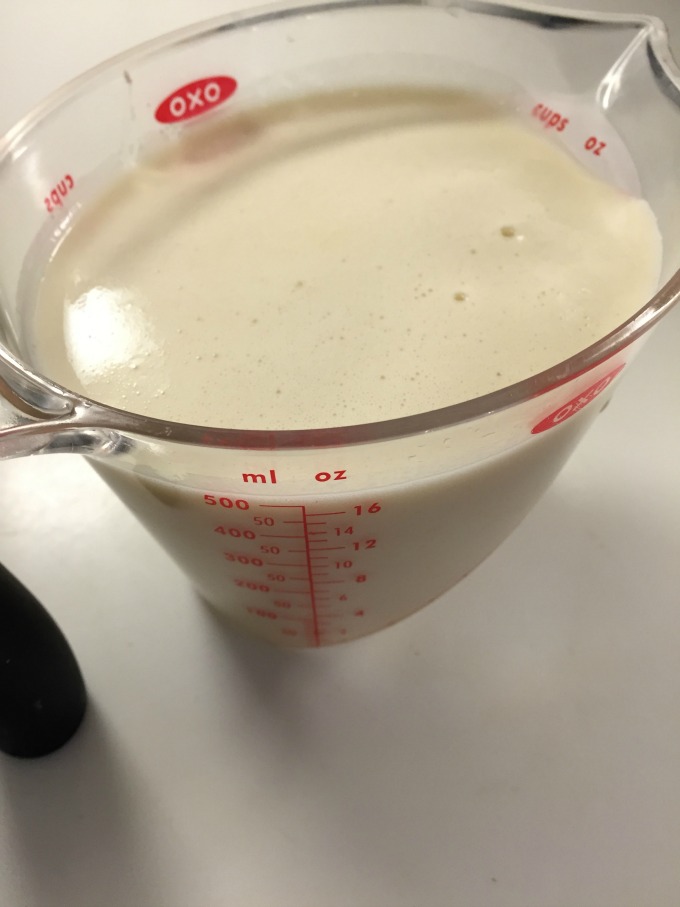 Heat a crepe pan that has been sprayed with cooking spray over medium heat and add enough crepe batter to cover the pan. You want the crepes to be thin so don't add too much. Tilt the pan to swirl the batter around.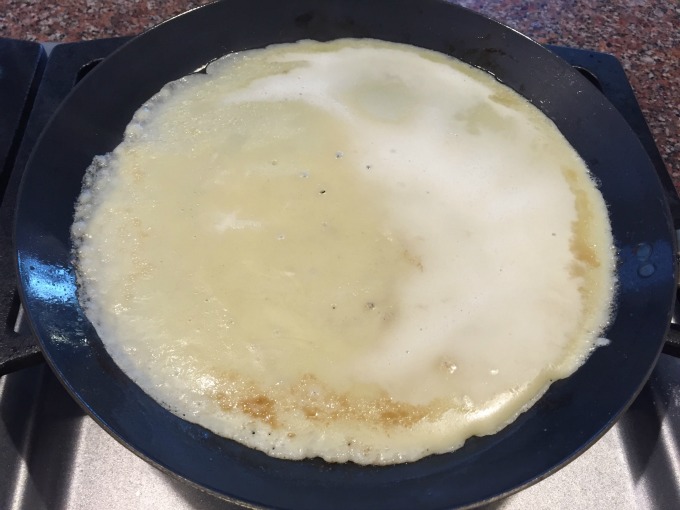 You only need to cook the crepe on one side for about 60-75 seconds. When it seems like the liquid has been absorbed and the edges are starting to brown, it is time to carefully remove it from the pan. I did this using two spatulas. Remove the crepe to a piece of parchment or wax paper and repeat with the remaining batter. Place a piece of parchment paper on top of each crepe. This will prevent them from drying out or sticking together.
Next you are ready to add the filling. Spoon about three tablespoons of the cheese filling onto each crepe and fold them. First fold up the bottom, then fold in the sides and then fold over the top.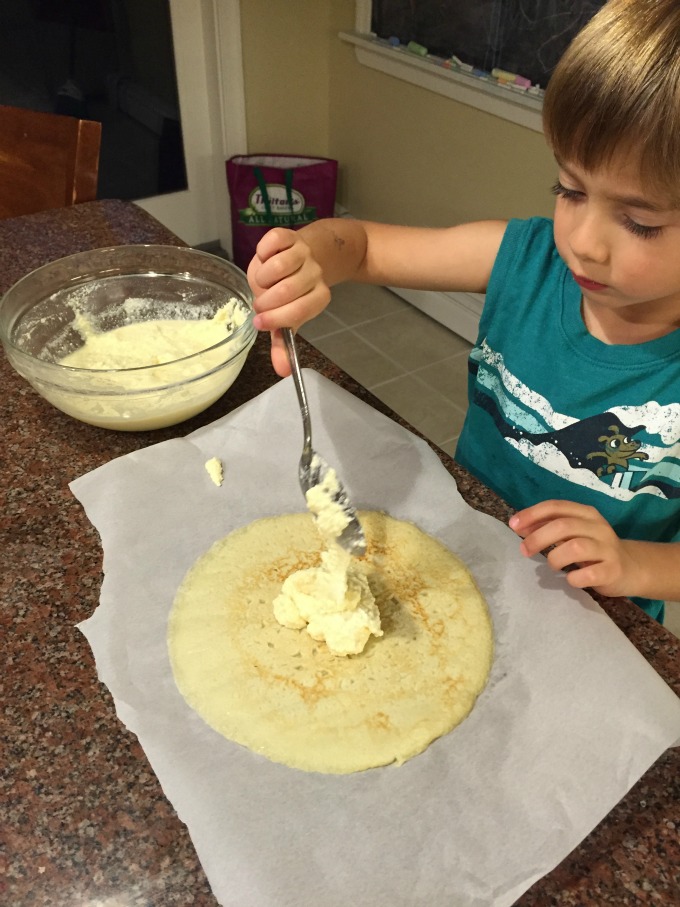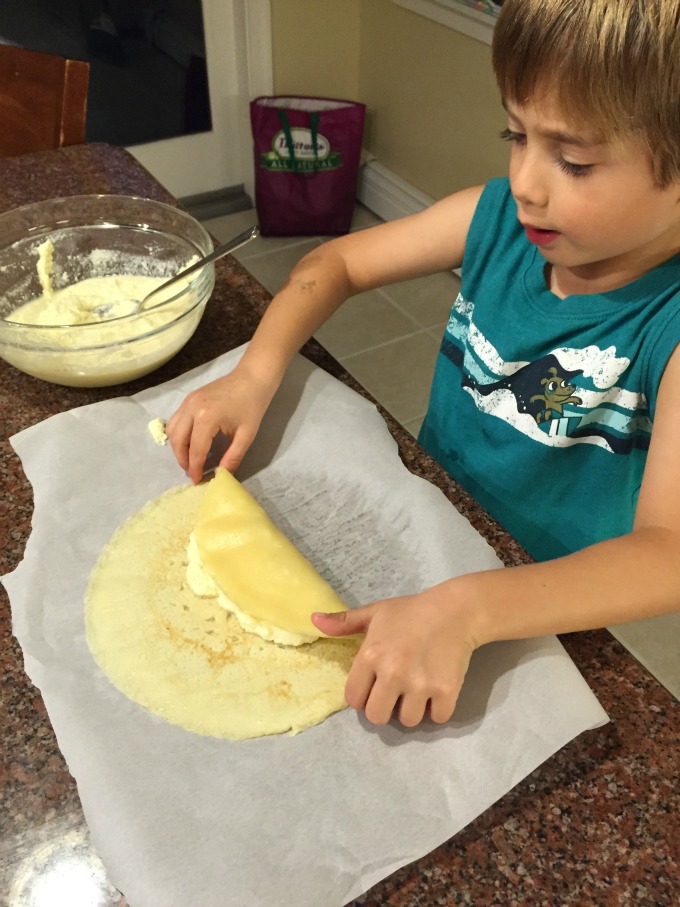 Once you have stuffed and folded all of the blintzes, you are ready to pan fry them. Using the same crepe pan on medium heat, cook each blintz for about two minutes per side, until they are browned. You should be able to fit two in the pan at a time.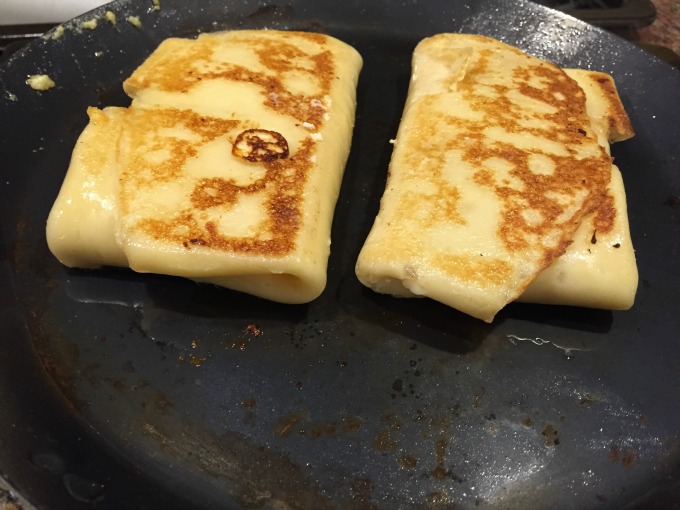 Once all of the blintzes have been pan fried, place them on a baking sheet in an oven preheated to 400 for ten minutes. This helps the egg filling set. While they are cooking in the oven you can make a simple strawberry sauce. You can try using strawberries from your own garden, provided you know how to grow strawberries in the first place. Otherwise, you can have it made earlier in the day like I did.
Spoon the strawberry sauce over the blintzes for a delicious and special treat. If you remember your Nana making these as a kid, you must try this recipe. Or if you have never had blintzes, give them a try. They are a perfect dessert.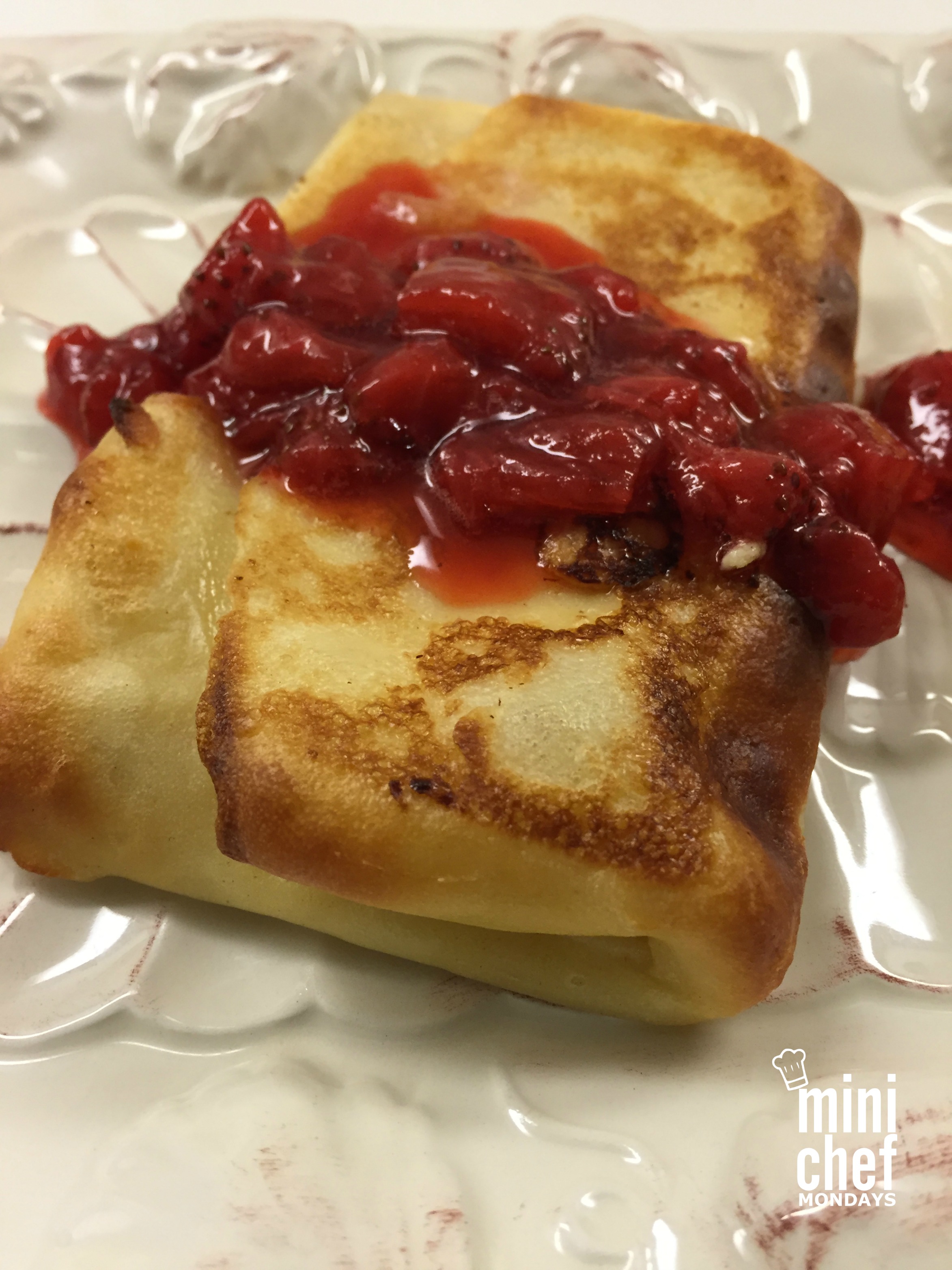 Cheese Blintzes with Strawberry Sauce Like Your Grandmother Made
Ingredients
Crepe Batter
1 cup all-purpose flour
1¼ cup milk
2 eggs
1 tablespoon sugar
pinch of salt
Filling
2 cups ricotta cheese
1 egg yolk
¼ cup granulated sugar
1 tablespoon vanilla extract
Strawberry Sauce
1 quart strawberries, hulled and sliced
1 teaspoon cornstarch
2 tablespoons granulated sugar
¼ cup water
Instructions
For the crepe batter, mix all ingredients (flour through salt) in a blender, scraping down sides if needed. Refrigerate for at least 2 hours.
To prepare filling combine ricotta cheese through vanilla extract. Stir with a spoon until smooth and refrigerate until needed.
To prepare strawberry filling combine strawberries through water in a medium saucepan over medium-low heat. Cook until strawberries soften and mixture thickens.
Heat a crepe pan over medium heat and coat with cooking spray. Add enough crepe batter to cover pan. Tilt pan so that mixture covers entire pan. After about a minute the crepe will start to look dry and edges will pull away from pan. Do not flip. Carefully remove crepe to a piece of parchment paper or paper towel. Cover with another piece of parchment paper or paper towel and repeat until batter all done.
Preheat oven to 400. Working with 1 crepe at a time, flip it over so the cooked side is face up. Spoon 3 tablespoons of ricotta mixture in middle of crepe. Fold bottom halfway up, fold in sides and then fold top part over. Place folded blintz in greased crepe pan and cook for about 1 minute per side, until browned. I cooked two blintzes at a time. Place cooked blintzes on a baking sheet covered in parchment paper. Repeat with remaining blintzes until all have been pan fried. Place baking sheet in oven for 10 minutes, so that the cheese mixture is cooked through and set. Remove from oven, transfer to a plate and serve with strawberry sauce.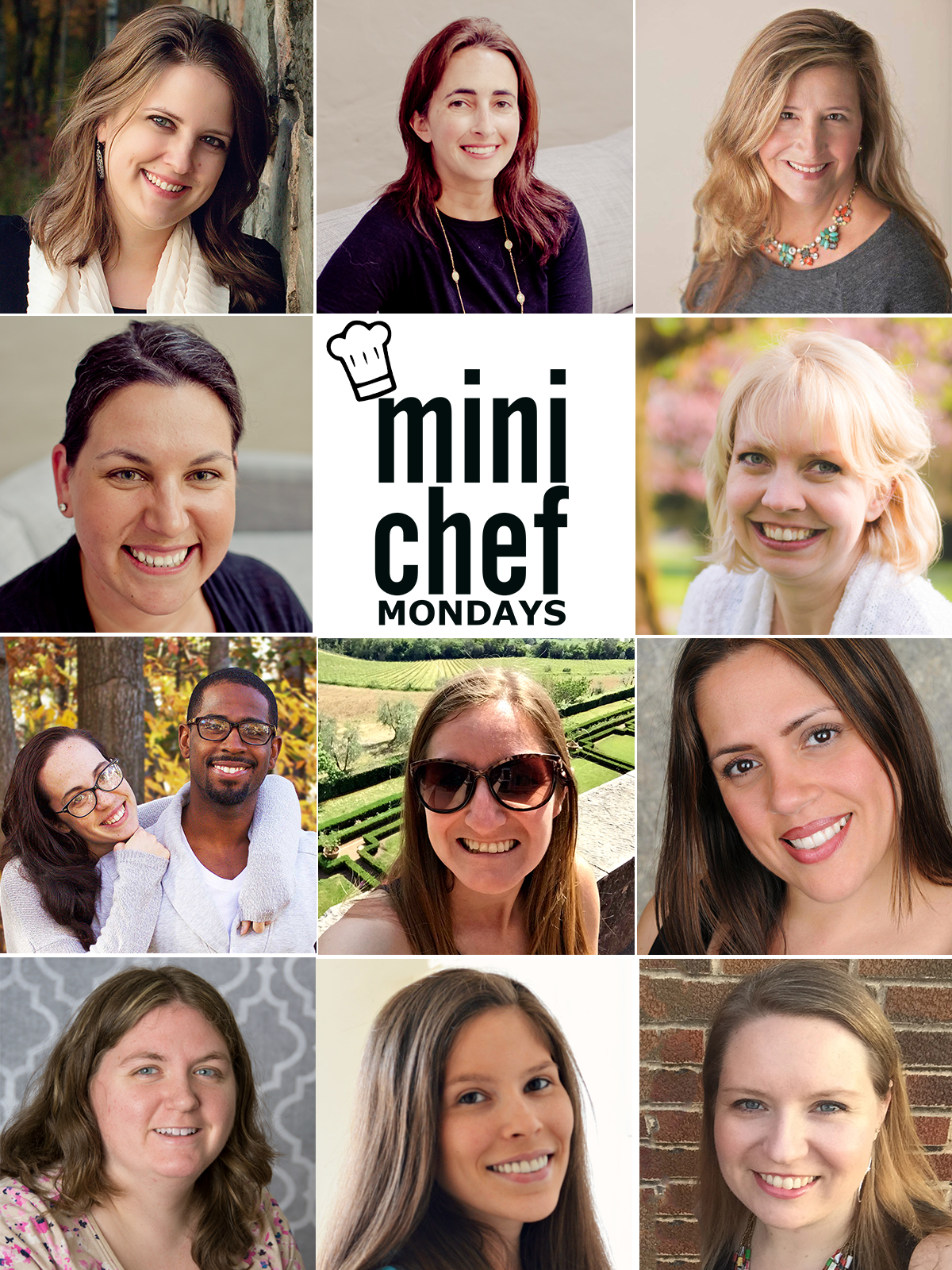 I am hosting Mini Chef Mondays along with 11 fabulous bloggers!
Be sure to check out each of their Mini Chef posts as well. We would love it if you would share your Mini Chef posts with us each week, too! Follow along socially and join in on the fun by using our hashtag #MiniChefMondays to share creations your mini chef created in the kitchen. Additionally, if you have a kid-friendly recipe that kids can easily recreate link up! Don't have a blog? Share the URL of your instagram photo in our linky below.