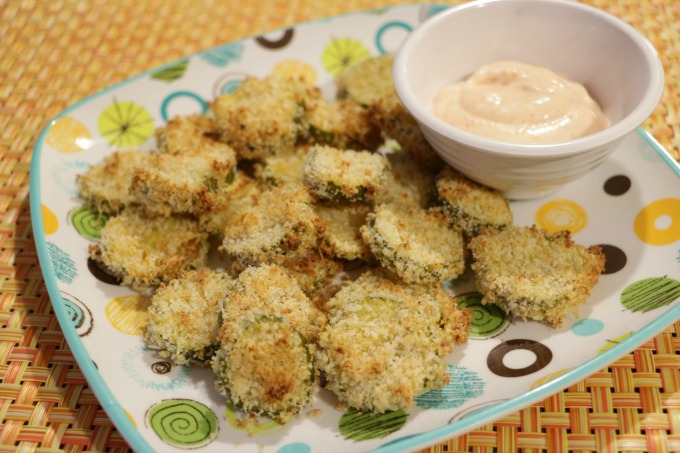 Did you read our post last week for Make Your Own Bread and Butter Pickles?  If not, you can read it here.  The pickles went pretty fast but I managed to hold on to one jar because I knew I wanted to make fried pickles.  Lately, whenever we see fried pickles on a menu my kids ask for them so I decided to try making a healthier version.  These easy oven fried pickles taste just as good as traditional fried pickles but are so much healthier.  Add some sriracha mayonnaise and you have a perfect snack!
Drain a jar of homemade or store-bought pickle slices.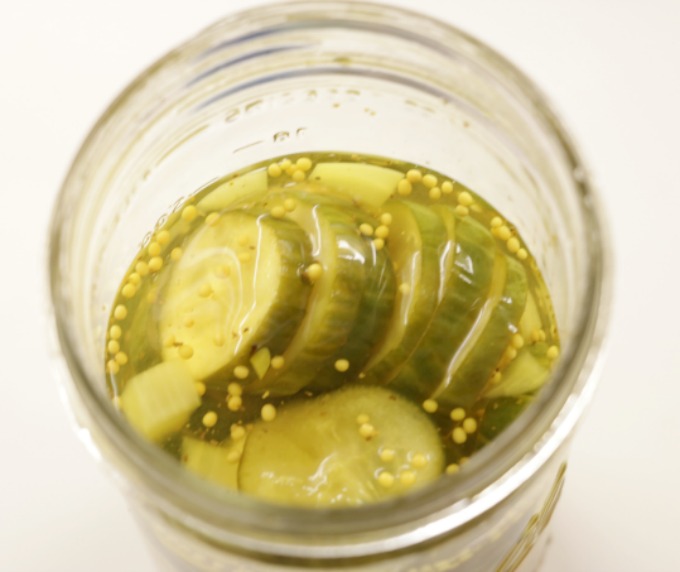 Next mix together panko breadcrumbs, parmesan cheese, salt, pepper and smoked paprika.  This mixture is pretty forgiving so feel free to add whatever spices you like.  I love the depth of flavor that smoked paprika gives.  Just a little goes a long way.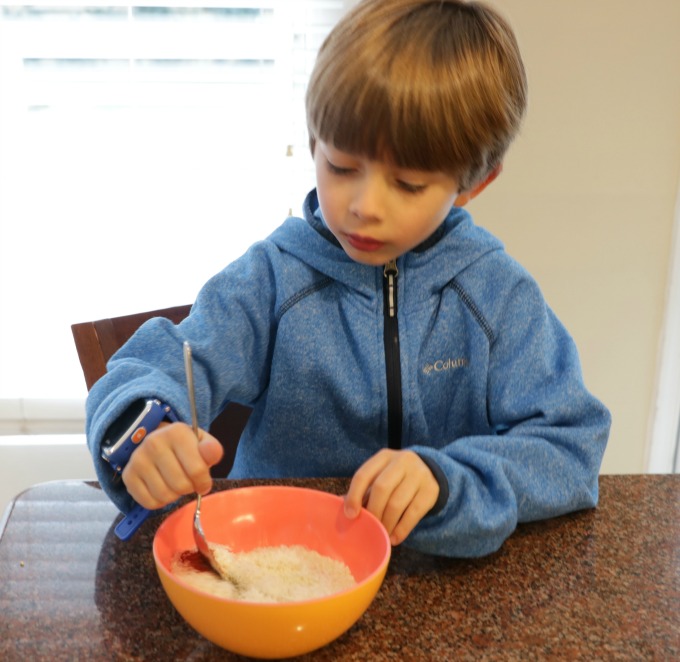 Dip each pickle slice in egg and then the panko mixture.  Place each dipped pickle on a parchment lined baking sheet.  Someone asked recently about kids cooking and touching raw ingredients.  I don't want my kids touching raw egg so they each have a pair of small tongs that they love using.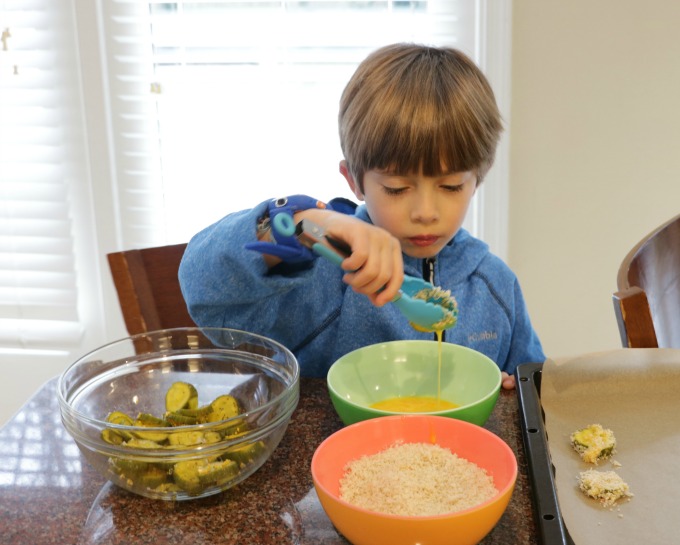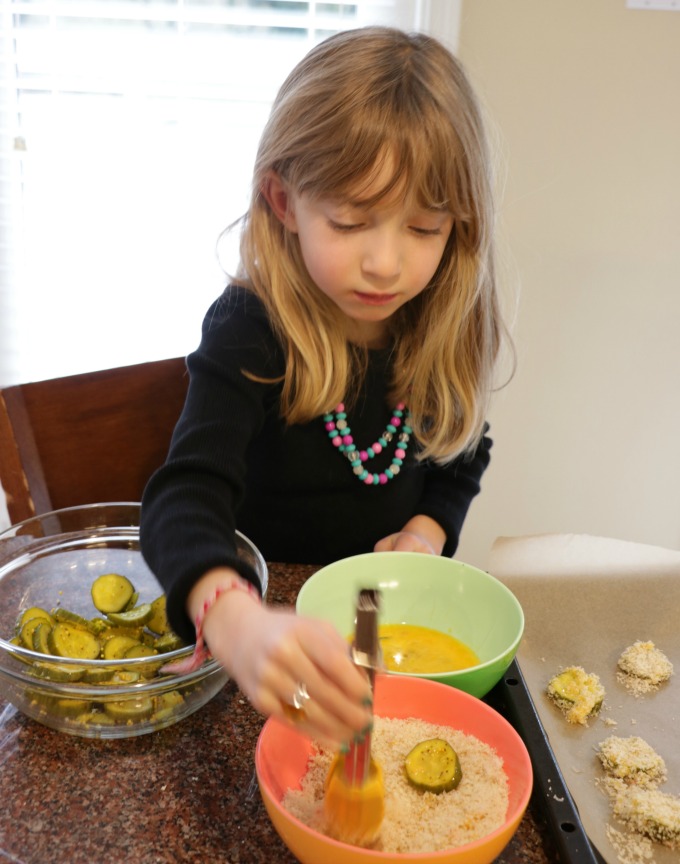 Cook the breaded pickles for about 8 minutes at a high temperature.  While they are cooking mix together some mayonnaise and sriracha for a delicious dipping sauce.  Adjust the sriracha depending on how spicy you like your food.  These oven fried pickles are such an easy snack to make. Entertaining for the big game in a couple of weeks?  Put these on your menu!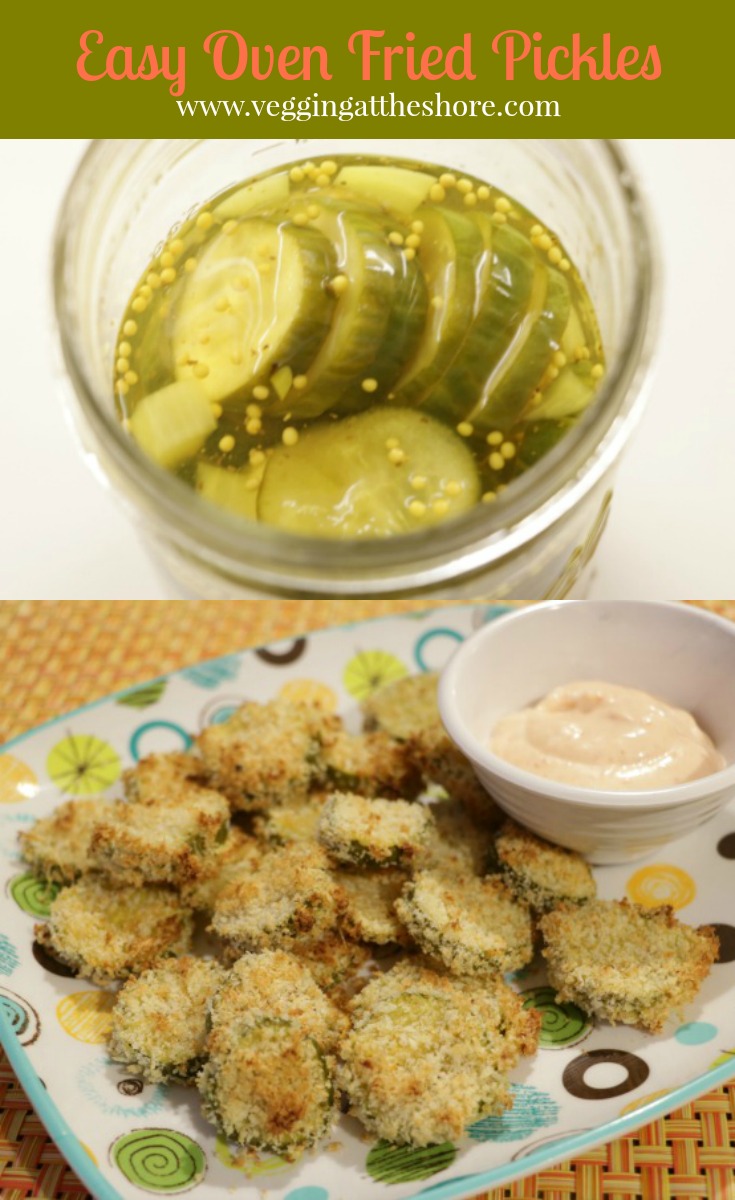 Ingredients
1 jar of pickles slices, homemade or store-bought
2 eggs, lightly beaten.
1 cup panko breadcrumbs
1/4 cup freshly grated parmesan cheese
1/2 teaspoon salt
1/4 teaspoon pepper
1/8 teaspoon smoked paprika
1 cup mayonnaise
1 teaspoon (or more depending on your taste preference) sriracha
Instructions
Preheat oven to 400. Mix together breadcrumbs through paprika in a bowl. Dip each pickle slice in egg and then panko mixture. Place breaded pickle slices on a parchment lined baking sheet. Bake for 8 minutes or until lightly browned. While pickles are cooking mix together mayonnaise and sriracha. Serve as dipping sauce for pickles.
7.8.1.2
83
https://veggingonthemountain.com/2017/01/easy-oven-fried-pickles/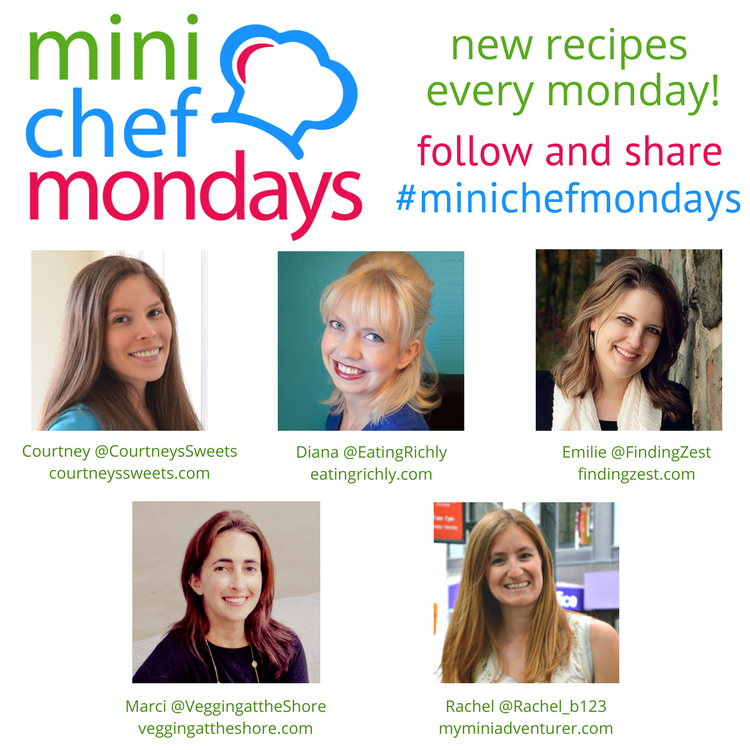 I am hosting Mini Chef Mondays along with 4 fabulous bloggers, find out more about the Mini Chef Mondays Team!
Join our facebook group to find even more recipes and share recipes too!
Get featured and follow us too!
Be sure to check out each of their Mini Chef posts as well!