When you think of apples, what comes to mind?  Probably apple pie, applesauce, caramel apples, etc.  How about pizza?  When I first tried this recipe I wasn't sure what to expect but it has quickly become a favorite.  It is a beautiful blend of flavors and a perfect solution for what to do with all of those apples you picked at the orchard.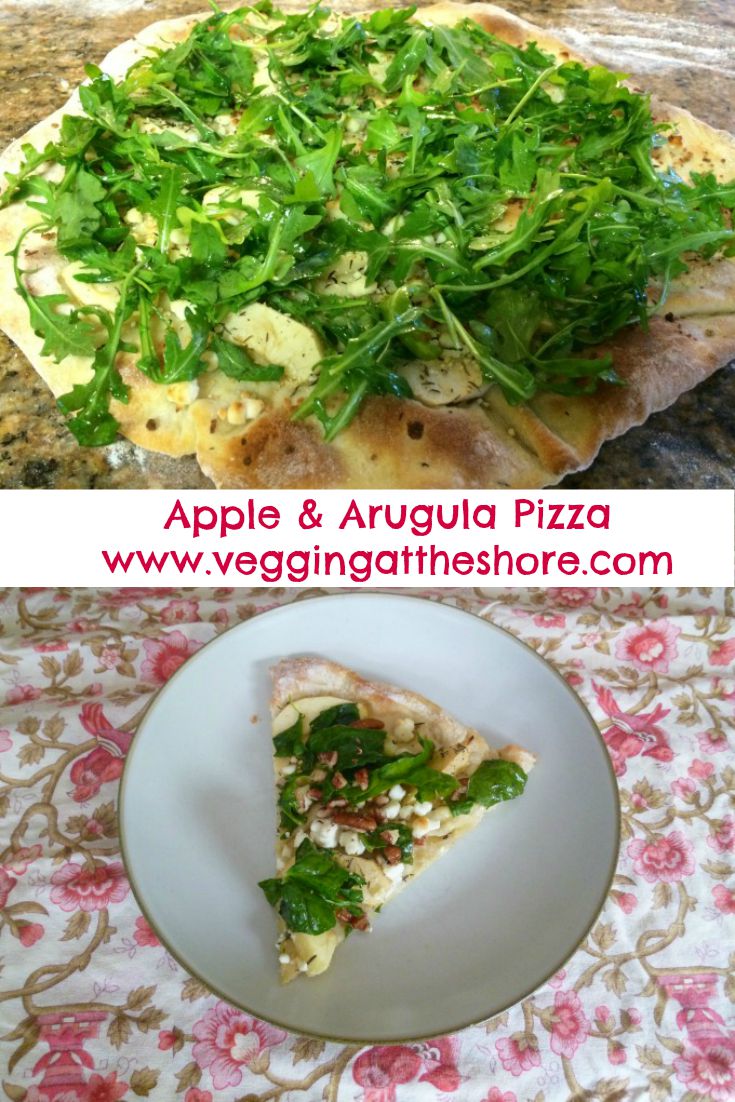 Start by peeling, coring and slicing up some of your favorite kind of apples.  I love gala and fuji apples so I usually go with those.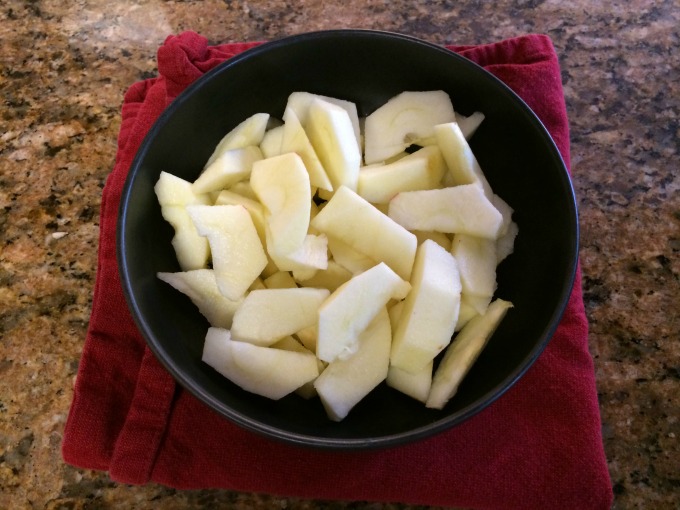 Next you will need to roll out your pizza dough (use my go to recipe or pick up some at the supermarket) and add your apples, cheese and sprinkle it with some thyme.  For the cheese I use either feta or goat.  My preference is for goat cheese and my husband prefers feta so I usually split the pizza in half.  Cook that on a preheated pizza stone for about twelve minutes at a high heat.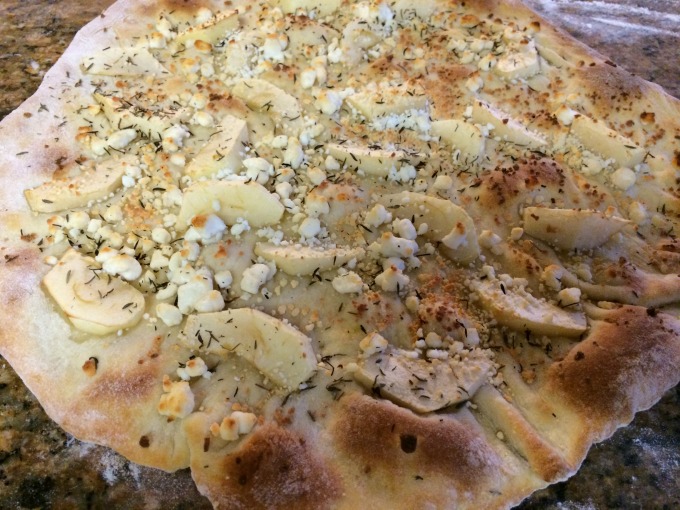 While the pizza is cooking whisk together lemon juice, oil, dijon and honey and then toss that vinaigrette with arugula.  Arugula has a pretty strong taste and is not for everyone.  If it's too much for you, spinach substitutes nicely in this recipe.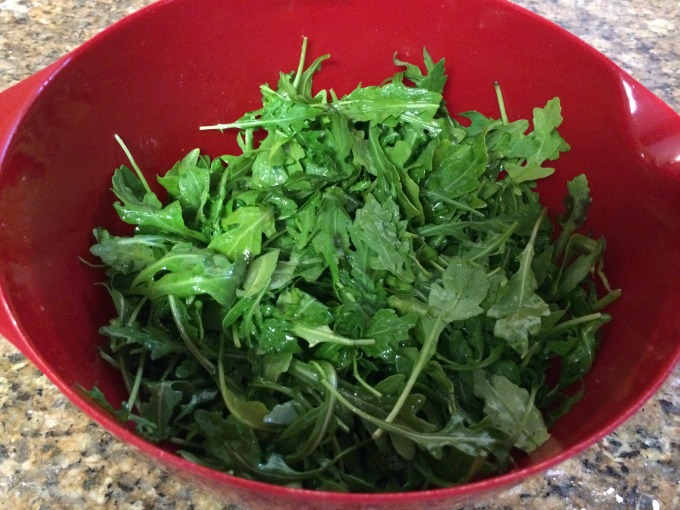 Add the greens mixture to the top of the pizza along with chopped pecans and slice it up.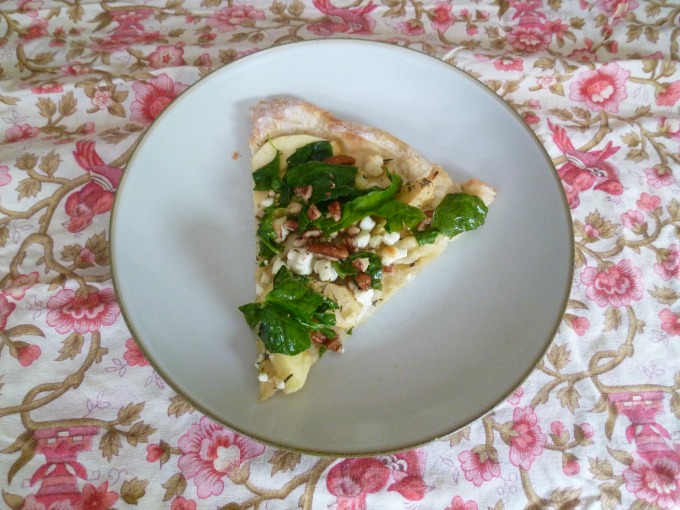 As I have mentioned with my other pizza recipes, one is never enough in my house so I always make two.  Enjoy!

Apple & Arugula Pizza
Ingredients
1 fresh pizza dough, either homemade or store bought
cornmeal for dusting pizza stone
3 apples, peeled, cored and thinly sliced
1 cup crumbled feta or goat cheese
1 teaspoon thyme
1 tablespoon extra-virgin olive oil
1 teaspoons Dijon mustard
1 teaspoon fresh lemon juice
1 teaspoon honey
2 cups arugula or spinach
3 tablespoons chopped pecans
Instructions
Preheat oven to 450 with pizza stone inside (at least 20 minutes).
Roll out pizza dough. Remove pizza stone from oven and dust with cornmeal. Transfer rolled out dough to pizza stone. Arrange apple slices evenly over crust. Top with cheese and sprinkle with thyme. Bake for 12 minutes until cheese melts and dough starts to brown.
While pizza cooking combine oil, mustard, lemon juice and honey in a medium bowl and stir with a whisk. Add arugula or spinach and toss gently. When pizza comes out of oven, top with arugula mixture and pecans. Slice and enjoy.
Notes
Adapted from Cooking Light