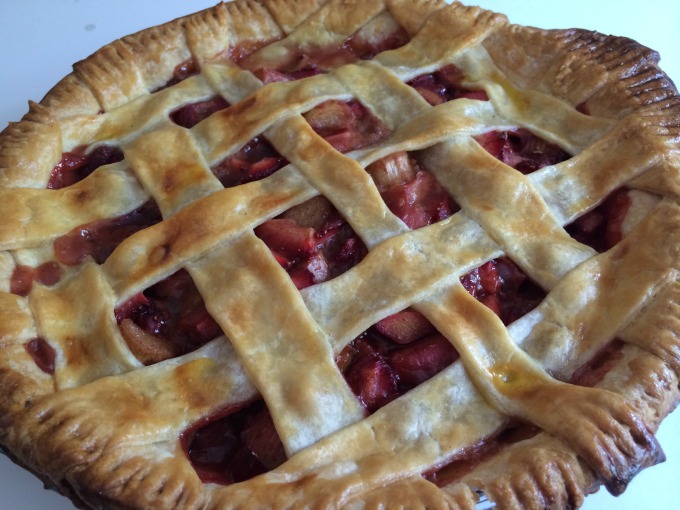 If I inspire you to make one recipe, let this be it.  I try to make this only once or twice a year to preserve just how special it is.  It is a treat that melts in your mouth.  To me, nothing says spring like this pie.  As soon I see rhubarb becoming available, I grab it to make strawberry rhubarb pie.
Let's talk pie crust.  No judgements if you buy pie crust but how about trying to make it from scratch.  Once you see how easy it is to make using a food processor and how delicious it tastes you will never go back to Pillsbury again.
You start by combining flour, sugar and salt in a food processor.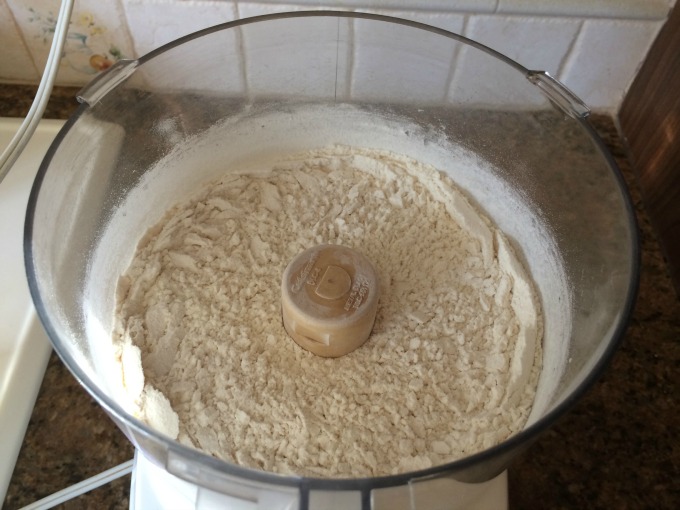 Next you add diced chilled butter and vegetable shortening.  I know, that's a lot of butter and shortening but remember, this is a treat.  Using the pulse button, you combine this until a coarse meal forms.  My daughter was my sous-chef for this pie so she helped with this part.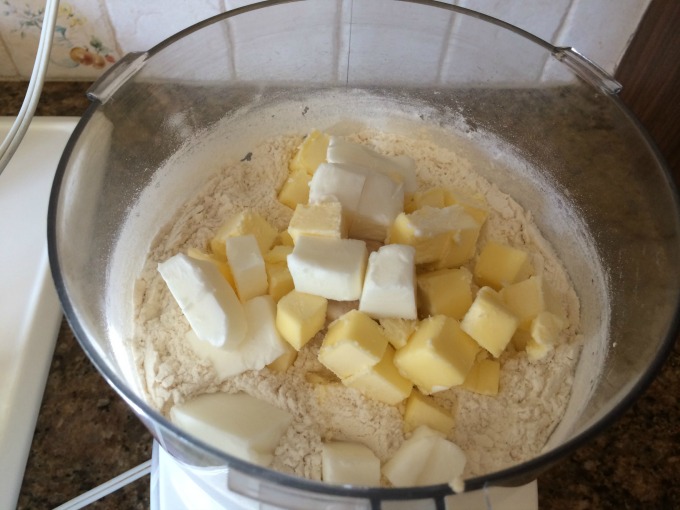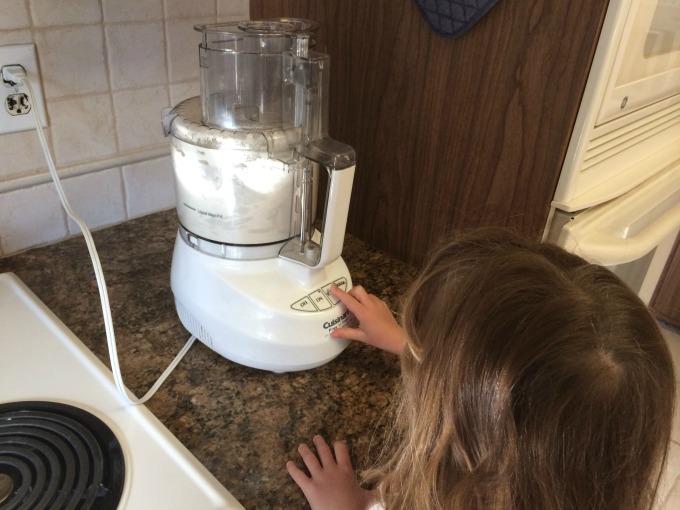 Once that is combined you add ice water.  I usually start by adding six tablespoons and if it's not coming together, I add another couple tablespoons until it comes together as a ball while pressing the pulse button.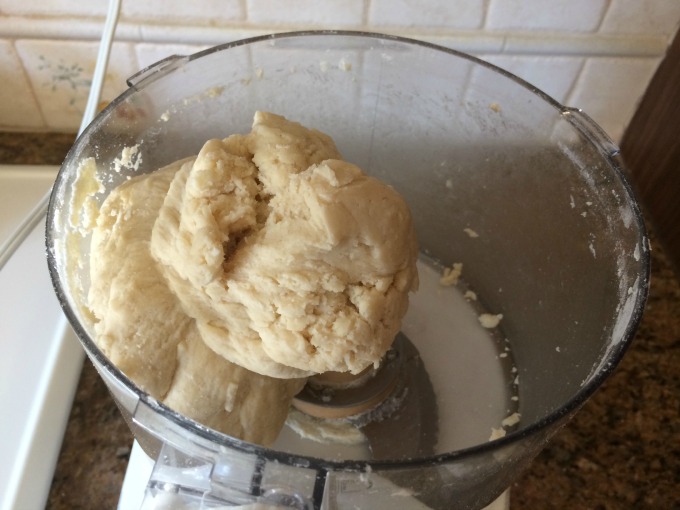 Divide that into two disks and refrigerate them for at least two hours or up to two days.
When you are ready to make your pie remove the dough about a half hour before you intend to roll it out.  To make the filling you want to combine rhubarb, strawberries, sugars, cornstarch, cinnamon and salt.  For this pie I used four stalks of rhubarb.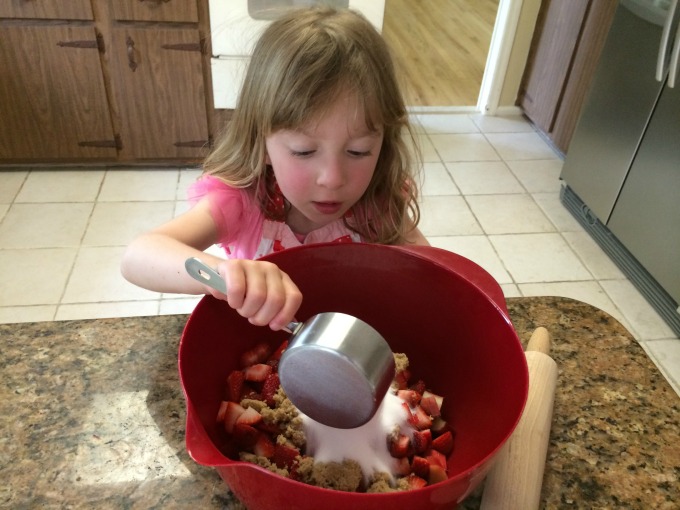 Roll out one of your dough disks on a floured surface and then place it in a greased glass pie dish.  Then add your fruit filling.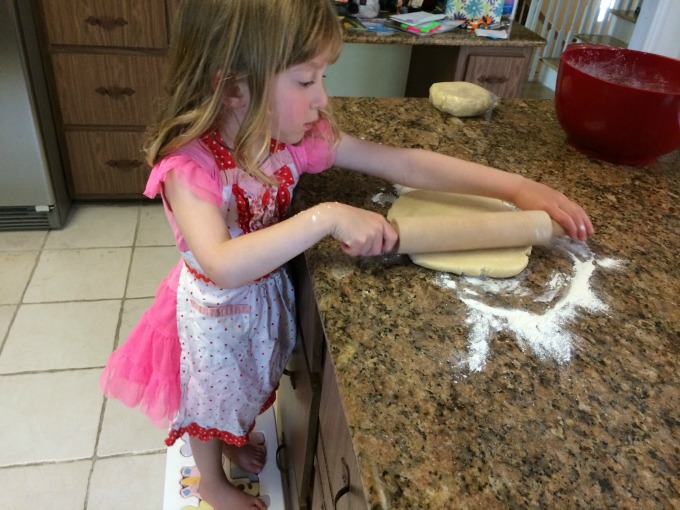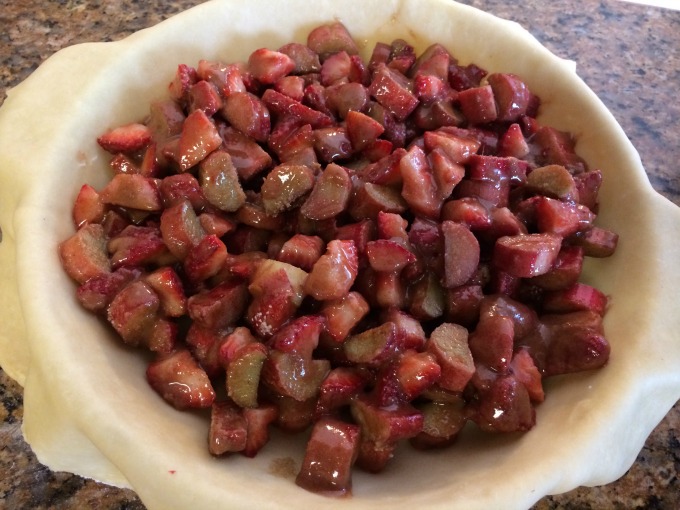 Next roll out your other disk.  Using a pizza cutter or knife, cut the dough into strips and then make a cross over the filling.  Continue to make your lattice by alternating going over and under with each strip.  Using kitchen scissors, cut away any excess dough and crimp the edges using a fork.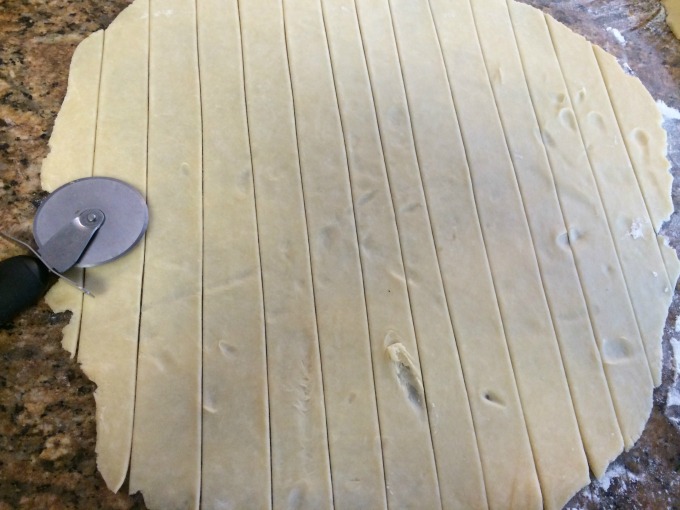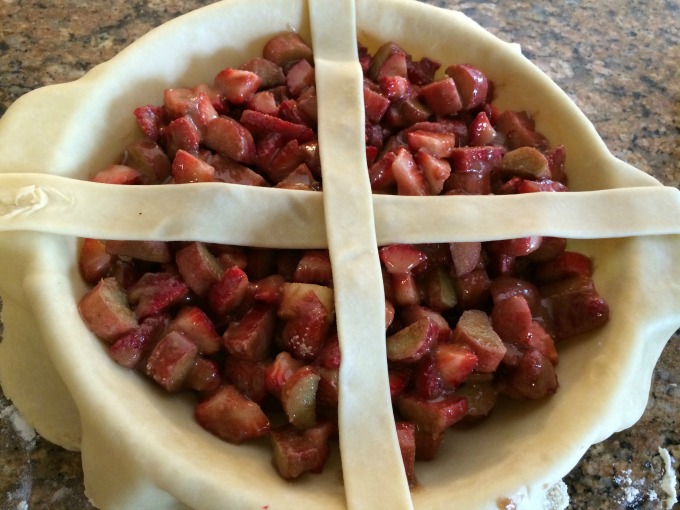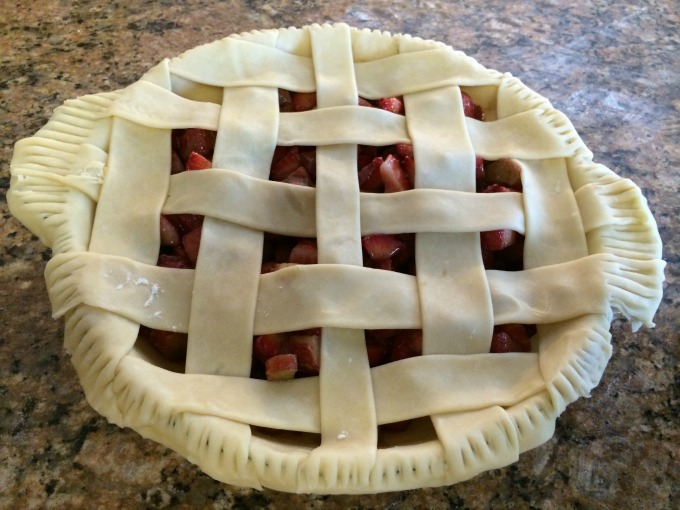 The last step is to "paint" the pie with egg wash.  You then let it cook for an hour, placing a foil tent on top if the edges start to brown.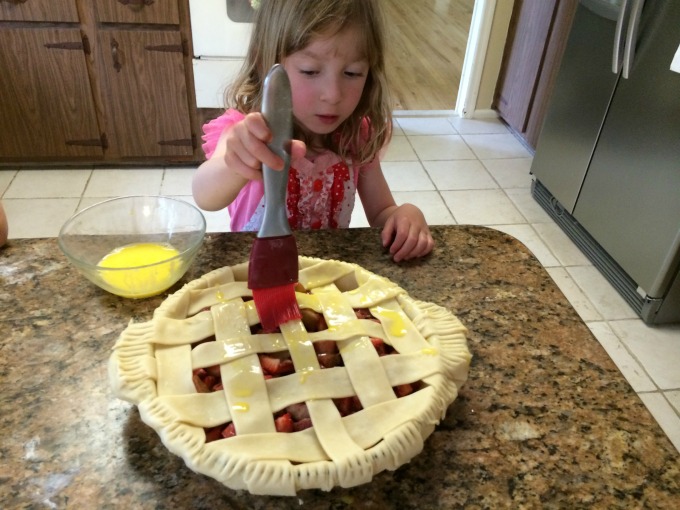 You then are faced with a big decision-whether or not to top it with vanilla ice cream.  I love this pie with vanilla ice cream on top but it's so good just on it's own.  This pie is so special.  Nothing says spring like strawberry rhubarb pie.  If you like this recipe, you may also like my award-winning peach pie recipe or two-bite pumpkin pies.

Strawberry Rhubarb Pie
Ingredients
2.5 cups all purpose flour
1 tablespoon granulated sugar
¾ teaspoon salt
10 tablespoons chilled, unsalted butter, diced
⅓ cup chilled solid vegetable shortening, diced
6-10 tablespoons ice water
3.5 cups ½-inch-thick sliced rhubarb (I used 4 long stalks)
1 16-ounce container strawberries, hulled and sliced
½ cup brown sugar
½ cup granulated sugar
¼ cup cornstarch
1 teaspoon ground cinnamon
¼ teaspoon salt
1 egg beaten with 1 teaspoon water (for egg wash)
Optional: vanilla ice cream for topping
Instructions
In a food processor combine flour, 1 tablespoon sugar and ¾ teaspoon salt. Add butter and shortening, using the pulse button until mixture resembles coarse meal. Add 6 tablespoons water and pulse until mixture comes together to form a ball. Add additional water if it is not coming together. When it comes together, remove from food processor and divide into 2 parts. Wrap in plastic wrap and press down slightly to make disks. Refrigerate for at least 2 hours or up to 2 days.
Remove dough from refrigerator about a half hour before you are ready to roll out. Preheat oven to 400.
Combine filling ingredients (rhubarb through salt) and let sit for at least 15 minutes to allow the sugars to be absorbed by the fruit. Grease a 9-inch glass pie dish. Roll out one disk to a 12-inch round. Gently transfer it to the baking dish. Spoon the fruit filling into the pie crust. Roll out the other disk on the floured surface. Using a pizza cutter, cut 1-inch strips. Lay 2 strips on top of the fruit filling in a cross. Then continue with your lattice, going over and under for each strip. When complete, cut away excess dough from around edges using kitchen scissors. Using a fork, crimp the edges. Brush the top with egg wash and cook at 400 for 20 minutes. After 20 minutes reduce heat to 350 and cook for an additional 40 minutes. If the edges of the crust start to brown, place a foil tent on top. Allow to cool slightly. Serve warm or chilled. Add vanilla ice cream if desired.