This might be my new favorite recipe and here's why.  It's quick, easy, vegetarian and inexpensive.  Oh and the best part, kid-approved!  I came up with this recipe after getting some chard in my Door to Door Organics delivery.  I made it twice in two weeks and it was met with rave reviews both times.  Seriously, it's so easy.  You have to try it.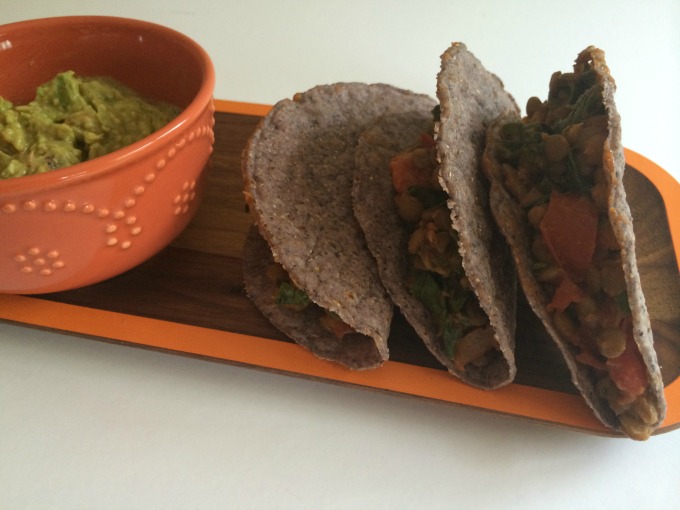 You start by cooking lentils.  I used brown lentils for this recipe.  You cook one cup of lentils with two cups of water for about thirty minutes.  While the lentils are cooking you sauté some red onion in olive oil for a few minutes until it starts to soften.
Next slice up your chard.  If you haven't cooked with chard, it's similar to spinach and high in minerals, fiber and protein.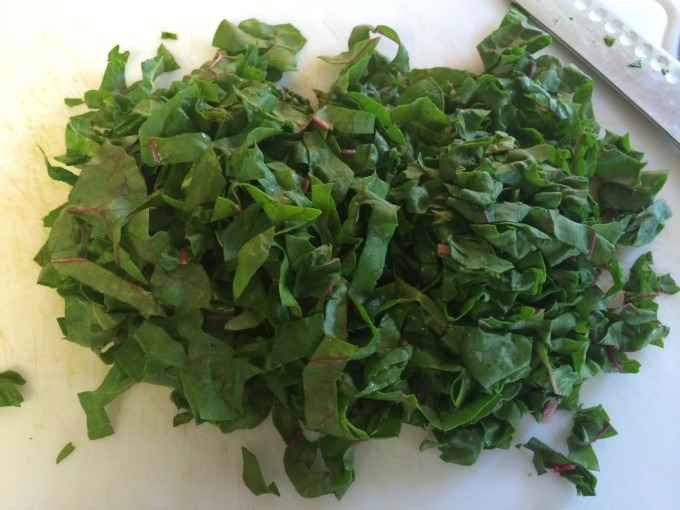 Add that to your pan and cook it for a few minutes so it begins to wilt.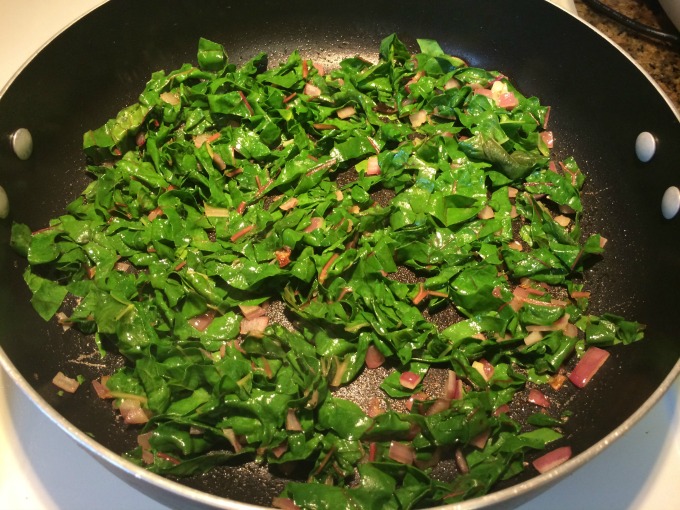 Next add a can of fire-roasted diced tomatoes, the cooked lentils and two tablespoons of taco seasoning.  You can make your own taco seasoning, use the kind that comes with the taco shells or I like Penzey's taco seasoning.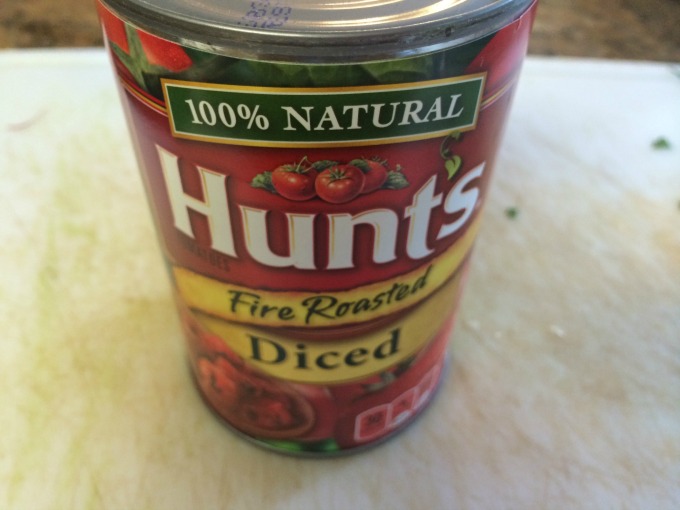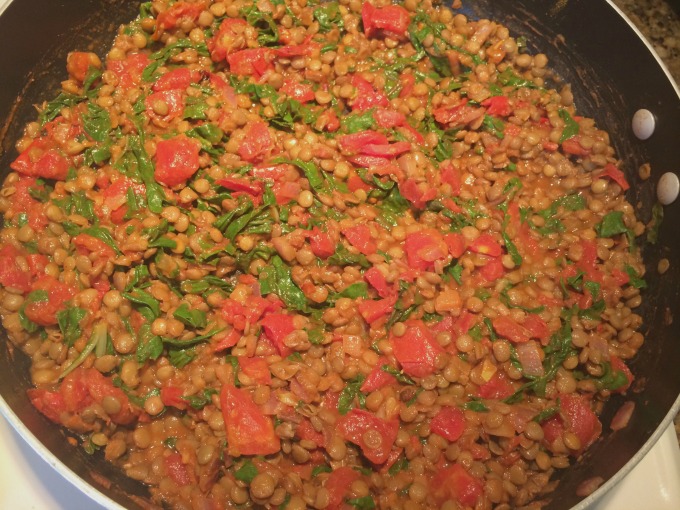 Let that simmer for a few minutes to allow the flavors to blend and serve it in taco shells along with your toppings of choice.  Cheese and guacamole are my favorites.
I am slowly moving towards only making one meal for us and the kids.  My kids loved this meal and to me, that's a winner!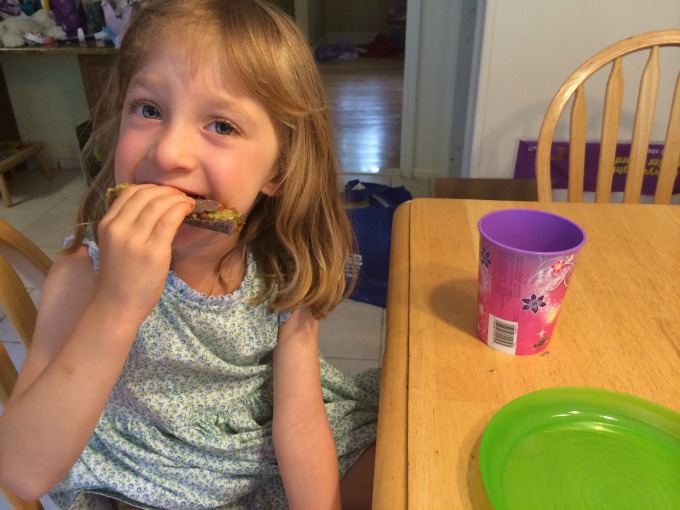 Lentil & Chard Tacos
Ingredients
2 cups water
1 cup brown lentils
1 tablespoon oil
½ cup chopped red onion
1 bunch of chard, tough stems removed and sliced thin
2 tablespoons taco seasoning
1 14-ounce can fire roasted tomatoes
taco shells
optional: guacamole, cheddar cheese, taco sauce
Instructions
In a medium saucepan bring 2 cups of water to a boil. Add lentils, reduce to a simmer and cover partially. Cook until all liquid absorbed, about 30 minutes.
In a non-stick skillet heat oil over medium heat. Add onion and cook until softened, about 5 minutes. Add chard and cook until starting to wilt, about 3 minutes. Add taco seasoning, tomatoes and lentils. Reduce heat to low and simmer for about 5 minutes until taco seasoning absorbed and chard wilted. Serve in hard or soft taco shells with cheese, guacamole or taco sauce.