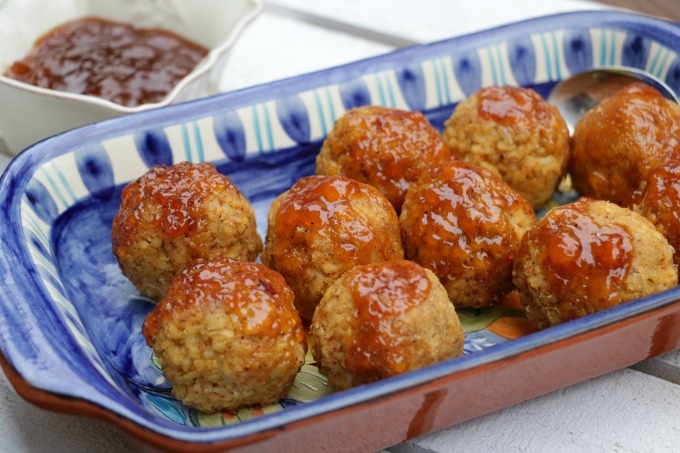 When it comes to cooking vegetarian meatballs or veggie burgers, texture is as important as taste.  It can be challenging to get them both right.  Usually when I make veggie burgers, I use beans as a base and they tend to fall apart.  Enter tempeh.  It's the answer to my texture problems!  This recipe for apricot glazed tempeh meatballs was my first time cooking with the meat substitute and I'm hooked. It stays together, is filling and healthy!  After trying these meatballs I immediately decided that they are going on my Thanksgiving menu.  It's totally okay to plan your Thanksgiving menu a month in advance.
So what is tempeh?  It is a soy product in cake-like form.  While similar to tofu as a meat substitute, it is less processed than tofu and higher in fiber and protein.  It is dryer and firmer than tofu, making it ideal in recipes like this.  I started with two packages of tempeh which I broke into chunks and added to the food processor along with sautéed garlic and onion, spices and an egg.  Want to make these meatballs vegan?  No problem.  Try this flax egg as a substitute.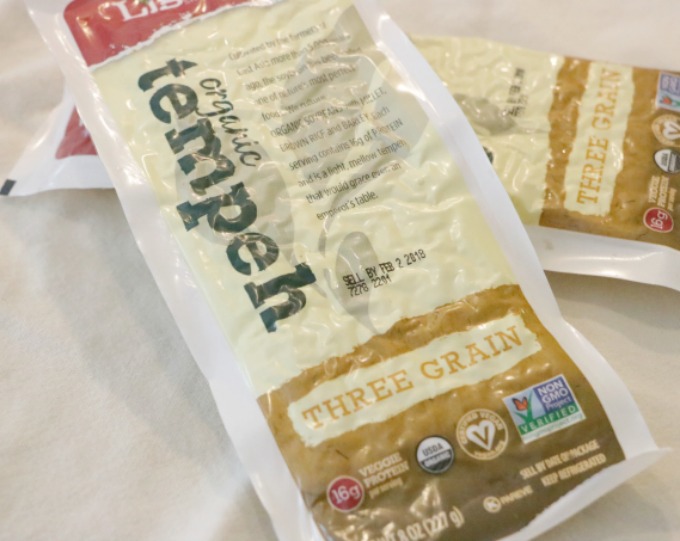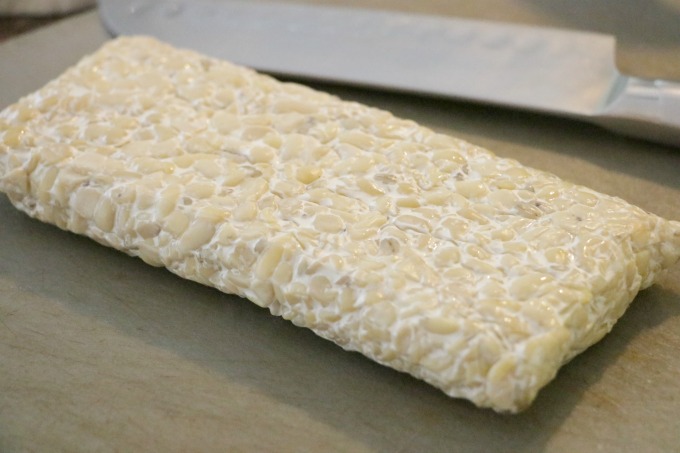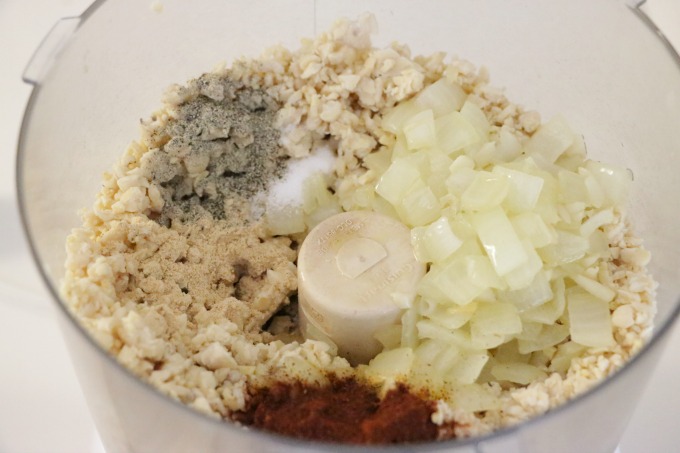 Give that mixture a few good pulses in the food processor and it will be easy to roll into balls.  Heat olive oil in a skillet and cook them for a few minutes on each side, just so they get browned.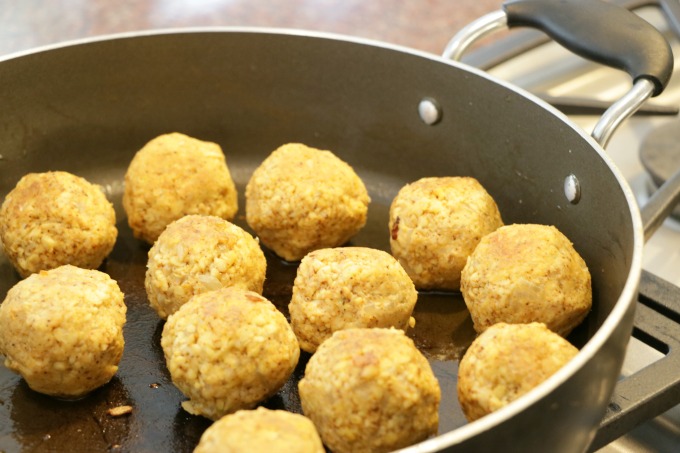 In a small saucepan heat barbecue sauce, apricot preserves, lime juice and garlic powder.  How simple is that sauce?  Arrange the meatballs in a pan, spoon half of the sauce on top and cook them for fifteen minutes.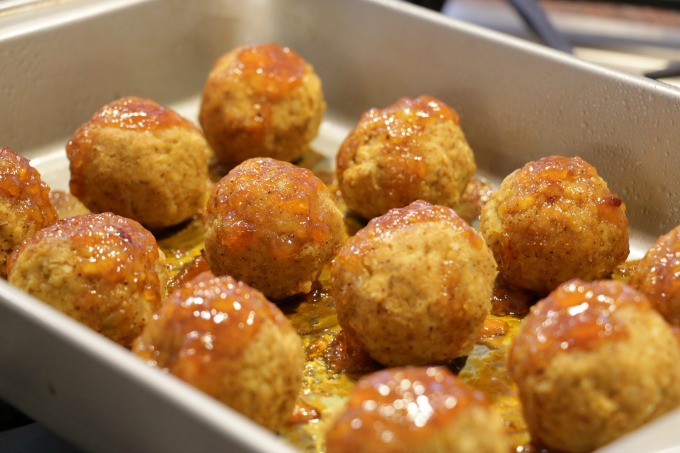 Serve with the remaining sauce.  I have served these on rice, but they can really be served with anything.  They will go perfectly with mashed sweet potatoes and shaved brussels sprouts on Thanksgiving!
Apricot Glazed Tempeh Meatballs
Ingredients
olive oil
1 garlic clove, minced
1 small yellow onion, diced
2 8 oz packages tempeh
1 teaspoon chili powder
1 teaspoon ground ginger
1 teaspoon salt, divided
1/2 teaspoon pepper
1 egg, lightly beaten
2 cups apricot preserves
1 cup barbecue sauce
juice of half a lime
1/2 teaspoon garlic powder
Instructions
Preheat oven to 350. Heat oil in skillet over medium heat. Saute garlic and onion until softened, about five minutes. Remove from heat.
Break up tempeh and add to food processor. Pulse a few times to break down into smaller pieces. To food processor add onion & garlic mixture, egg, chili powder, ground ginger, 1/2 teaspoon salt and pepper. Pulse to combine. Should feel sticky.
In a small saucepan add apricot preserves, barbecue sauce, lime juice, 1/2 teaspoon salt and garlic powder. Heat over low heat for a few minutes, until combined. Set aside.
Heat oil in skillet over medium heat. Form tempeh mixture into balls using your hands. Add to skillet. Cook for about 5 minutes, trying to brown on a couple of sides.
Add meatballs to baking dish coated in cooking spray. Pour half of apricot mixture on top of meatballs. Cook for 15 minutes. Pour remaining sauce on top after meatballs come out of oven and enjoy!
7.8.1.2
110
http://veggingonthemountain.com/2017/10/apricot-glazed-tempeh-meatballs/