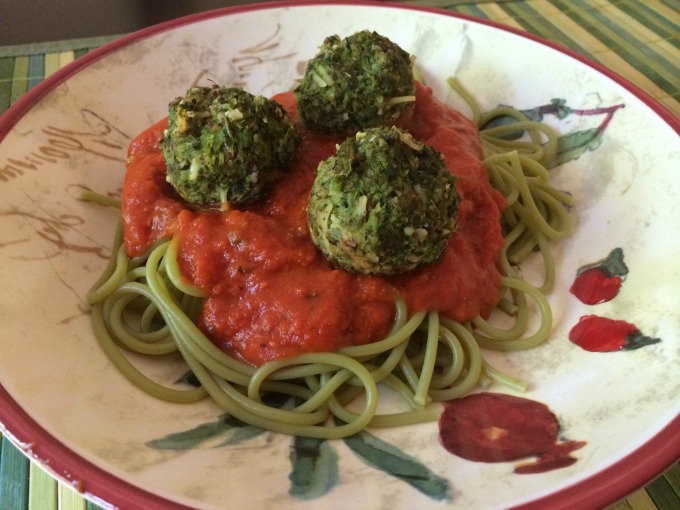 One of the challenges about eating a mostly vegetarian diet is finding meals that are filling and satisfying enough.  Sometimes you just need comfort food to fill your belly and if you don't eat meatloaf or pot roast, these meatballs are an excellent option.  I originally saw this post on one of my favorite blogs, Oh My Veggies.  After making it the first time and seeing it get devoured at the dinner table, I quickly passed it on to friends and family who had the same reaction.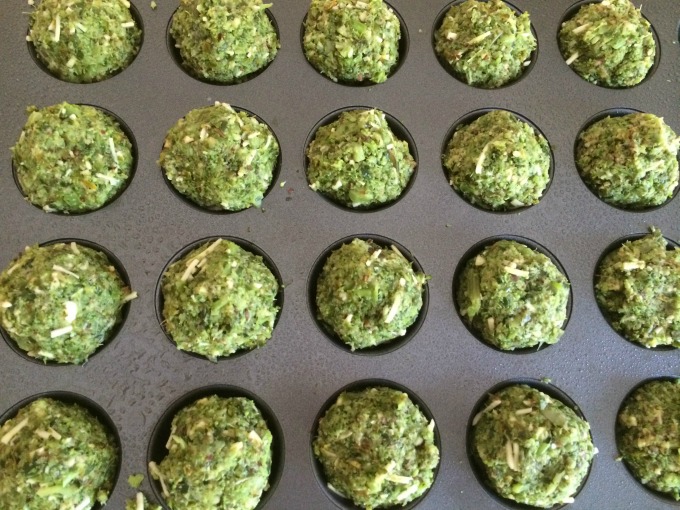 When planning to make it recently, I had kale from my CSA, Jah's, so I added it during the vegetable steaming process and it was a winner!  As always, my kids were my sous-chefs.  I'm always on the lookout for small cooking utensils that they can call their own (see picture below).  It makes them feel important in the kitchen and engaged.  They each have small tongs that they used to transfer the vegetables from the steamer to the food processor.
The original recipe calls for using almonds as a binder to the meatballs.  I think the almonds work well and also make this recipe gluten-free.  If you don't have almonds on hand, you could experiment with breadcrumbs.  I served the meatballs over spinach linguine but you could also make them into meatball subs as was done in the original recipe.  Next time you are craving comfort food and want to skip the pot roast, try this recipe!

Broccoli Kale Meatless Meatballs
Ingredients
½ cup raw almonds
1 large head of broccoli, cut into florets and steamed until soft
1 bunch of kale, tough stems removed, steamed
½ cup freshly shredded parmesan cheese
2 cloves of garlic, minced
salt and pepper to taste
1 egg, lightly beaten
cooking spray
Instructions
Preheat oven to 350.
Place the almonds in a food processor and pulse until coarsely ground, but not over-processed. Add to medium bowl. Place the broccoli and kale in the food processor and pulse until chopped. Add broccoli kale mixture, garlic, salt, pepper and egg to almonds and mix together.
Spray mini-muffin pan with cooking spray and form the broccoli kale mixture into balls, squeezing a little to make sure they hold their shape. Place each one in it's own cup in the muffin tin. Bake about 20 minutes until meatballs are golden on outside. Remove from oven and use a butter knife or spoon to gently scoop out.